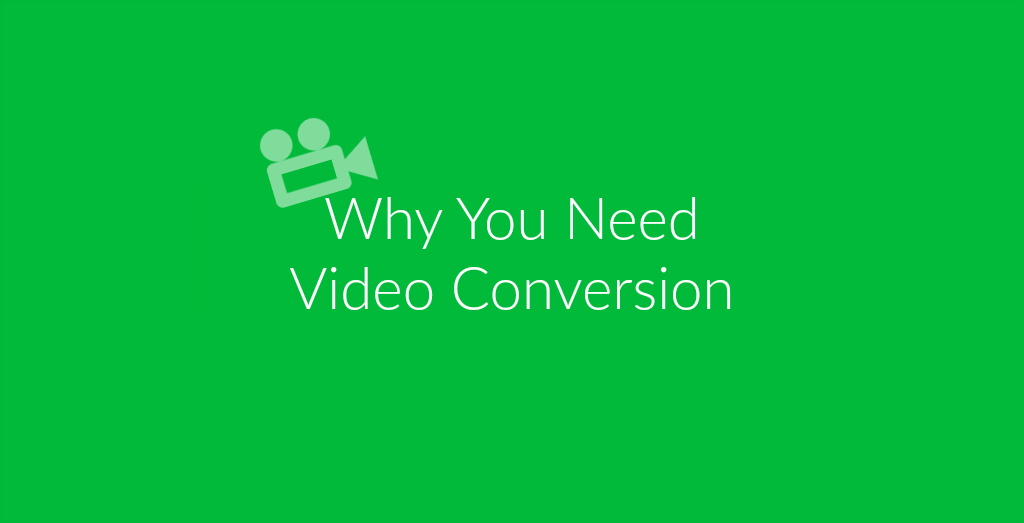 There are many reasons for why you need video conversion – especially in our modern, technological world. Today, we want to explore 5 of these reasons. And not only that! We will also show you why an online solution is oftentimes the better solution!
Top 5 Reasons To Use Online Video Conversion
1. Watch Videos On All Devices
Some mobile phones, especially older ones, can not handle all videos and codecs. In order to view your videos on all your devices, however – may it be a tablet or iPad, Android phone or iPhone, or even an iPod – it may be needed to converted them to a universally supported format.
There are different ways to do so:
No matter what you decide for, these converters can help you to correctly open and view your videos on the phone, console and tablet of your choice.
2. Save Videos From Social Media
Sharing funny videos on social media is nice and all, but what if you want to save them? Either to store them or to watch them while not being connected to the web? Downloading these videos is always not as easy as uploading them. No matter if you want to download a video from Facebook or Instagram, we got you covered. You can even save old Vines that can still be viewed on the site even though Vine is no more.
3. Basic Video Editing
Your video is upside down? Or tilted to the side? Or is it simply too big to be sent via WhatsApp or another messenger? An online video converter can help even here!
Changing the file size as well as the screen size is an easy thing, but you can go even more in depth. Frame rate, bit rate and audio quality can be toggled by you as well. Furthermore, online video conversion allows you to mirror or flip a video or even cut parts of the video so you won't have to save or send the whole file!
4. Social Media Doesn't Support GIFs
Animated GIFs are popular since they loop one (funny) sequence over and over. To say it in short, they focus on the relevant parts. And yet, many social media platforms like Facebook and Instagram do not support the upload and display of animated GIFs. Instead, they only show a still image of the first frame of the animation. This is not what we want to share with our friends, family and followers when we upload a GIF!
This can be helped when you convert the animated GIFs (back) to video. Depending on your settings, videos loop on Facebook and Instagram as well and they can easily be uploaded to both platforms.
5. Online Is Better
Now, why should you do all of this online, you ask? There are actually several reasons for that:
No installation. You don't need to install any software to your computer or another app on your phone. Simply use the website to get your videos converted.
Do it from anywhere. There is no need to be at home or on your own computer. With the online video conversion you can convert and edit your videos from any computer or mobile device as long as you have a working internet connection.
No viruses or malware. Downloading a file for software installation is always a risk to infest your computer with a virus. When there is nothing to download but your file, however, those risks are significantly smaller.
---