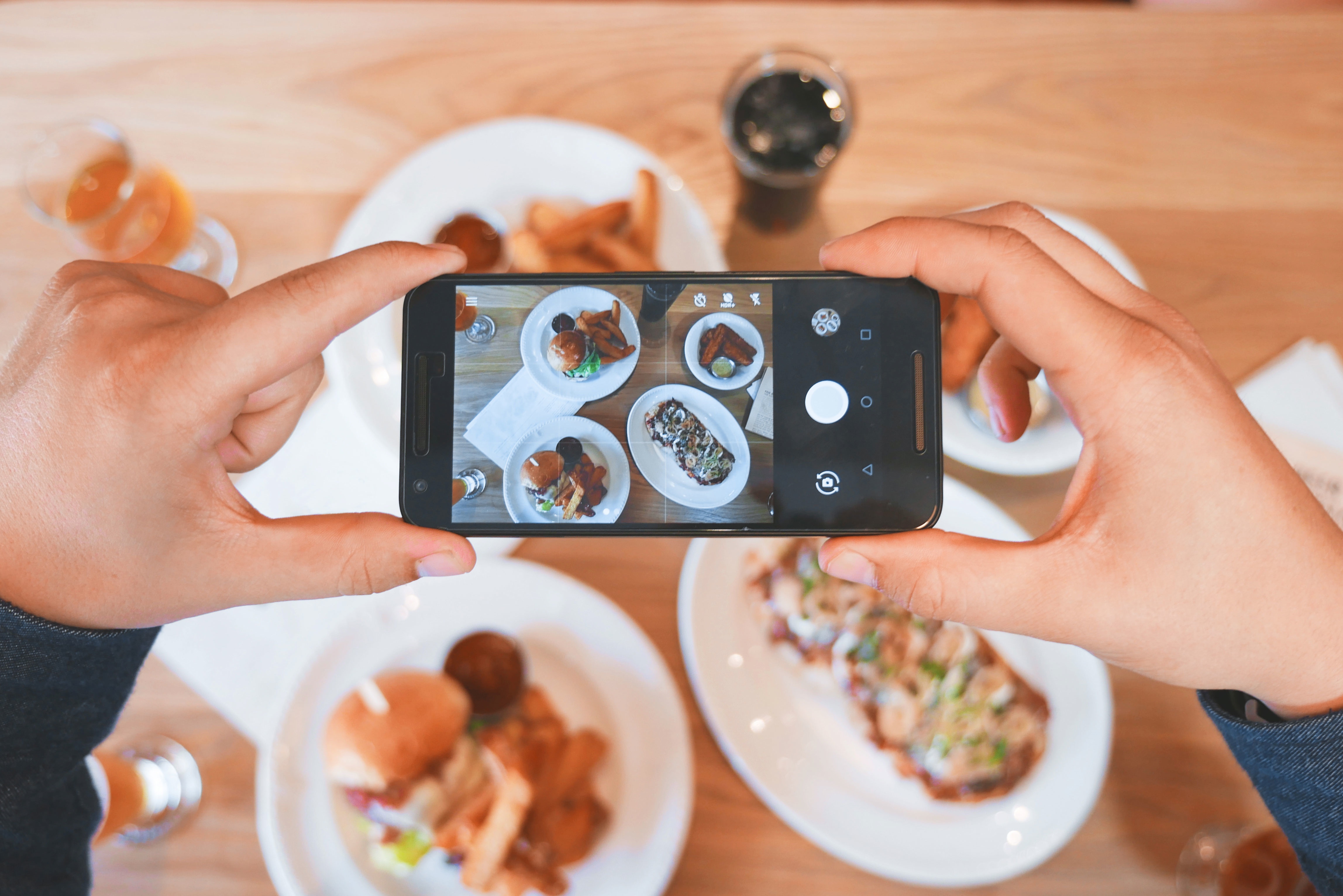 Instagram is the perfect way to share images and videos with your followers and the world. The focus is on the image, with the text being merely complimentary to the visuals. There are so many ways to draw attention to your pictures, with filters, editing, and Instagram stories allowing you to draw and write on images.
Yet, have you ever tried to upload an animated GIF to Instagram?
If you did, you have surely noticed that it will not be animated. Instead, there will only be a static image of the first frame. What if we tell you that you can upload animated GIFs to Instagram though – with a little trick!
Read also: Save Photos & Videos From Instagram
Upload Animated GIFs To Instagram
Of course, Instagram is mainly used to share images and videos of yourself, of your daily life. However, it is also used to share images you found on the internet for example. So far, there had been no real way to share animated GIFs with someone since Instagram only posts a static image of the animation.
The tutorial below will show you a little trick on how you can still post your favorite animated GIF on Instagram!
1. Get The Link Of Your GIF
We bet that you have your own sources for amazing, funny or even calming animated GIFs. No matter if you found it on tumblr, google, 9gag or giphy – what you need is the link to the GIF image. On giphy.com, for example, you can find the link underneath the GIF under the "Advanced" tab.
Copy the link to the clipboard.

2. Go To Online-Convert.com
Online-Convert.com is a free online file conversion service and we're going to use it for our GIF. The page is optimized for mobile usage, so don't worry about having to use a computer.
However, instead of going to the image converters there, go to the video converters. There, choose MP4 as the target file format.
3. Convert Your GIF To Video
There, you can paste the GIF link from your clipboard into the URL field. Of course you can also upload a GIF if you saved it on your device or upload it from Dropbox or Google.
You can ignore all the optional settings and click on "Convert file".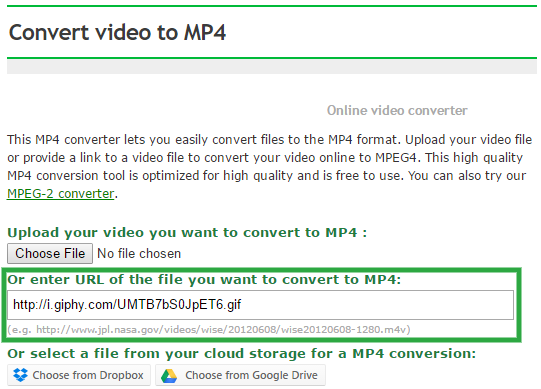 4. Receive Your Video
After a short wait, the service will successfully have turned your animated GIF into a video. Download it to your device. To do so on an iPhone or other iOS device, you might have to use Dropbox or iTunes for that.
5. Upload The New Video To Instagram
Open your Instagram app. Now, all you have to do is choose the video from your gallery, edit it, add a description and upload it to your profile.