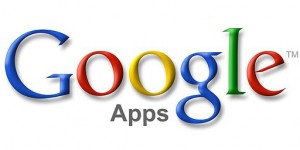 There's a new Google app that has a lot of people talking, and kind of upset at the search engine. The Google app lets contacts know where you are at all times. Now while that may sound a bit intrusive, there are certain things you should know.
To most, letting anyone track your whereabouts at all time sounds and can be construed as scary, if not downright crazy. Some may cringe at the thought of stalkers taking advantage of an app like this. Yet the app is not for just anyone to track you, only trusted contacts. Before you get upset, as most people who first learn about this do, read on.
Trusted Contacts App
The new app by Google is called Trusted Contacts and that means that only those people whom you trust can track you or know where you are. The app is actually designed as a way to let your trusted family and friends protect you. For people who work late at night or have to walk home alone, this app can be helpful.
You may also want to check out Ten Must Have Android Apps For 2016
First off, the new app by Google doesn't just let anyone track where you are. It only lets those people whom you have given permission to, do so. Once you install the app, you then give those family members or friends whom you want the "Trusted Status." Those you deem trustworthy can then keep an eye on you wherever you are and at any time. They will also know if you have been active as well as where you'd been recently.
Designed To Keep You Safe
The app is really designed to help keep people who use it safe. The application does this by letting you choose who can watch and keep track of you. The app does have other options too. One of them is that if any of your trusted contacts becomes worried about you, they can then send a request to find out about your exact location. While you can still either deny or accept the request, there are things to keep in mind. If you fail to respond, in time, your location will be shared with them automatically. This is done in the event that you may be in need of help or in trouble.
Another option is letting any of your trusted contacts keep a virtual eye on you. If you are stuck somewhere or are running late, the app will let them watch you as you walk or drive home in live time. This way, they can see you to make sure you get home safe.
Privacy Concerns
Although this app only lets you choose whom you want to watch and keep track of you, there are many who have concerns about the app. They have privacy concerns because some feel that the app can lead to abuse or misuse by some. However, you are the one who ultimately controls who is on your 'Trusted' list. If at any time, you feel that you no longer want a person or family member watching or knowing your whereabouts, you can simply remove them. If you break up with your girlfriend or boyfriend, then you can simply take them off the Trusted Contacts status.
Here are Ten iPhone Apps You Should Have
Still, there are many out there who feel that Google, other apps and sites these days are way too intrusive. A lot of that resentment has to do with so much data mining collection going on by most apps and sites such as Facebook and Google. Nonetheless, you can leave your trusted contacts to know only if you are active by stopping your shared location as well. Just like other apps, there are some who will like this one and those that will not. In the end, it is all up to the user to decide if Trusted Contacts apps is right for them.