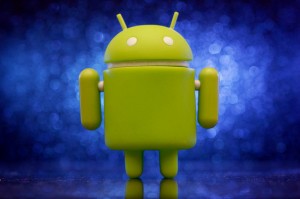 Without a doubt, apps have made our lives so much easier that we often wonder how we ever lived without them. Here are ten must have Android apps for 2016 that everyone should have on their Android phones. Smartphones offer us the ability to download applications for just about every need we have. From games to paying via our phones, there is just so much to do with an app that each day our lives become more simplified in a way. It wasn't long ago that we used our cellular phones just  to make phone calls. However, as smartphones continue to get smarter, more innovative and advanced, making a call is no longer the only thing we can do with them.
WhatsApp –
A few years back,  most users had to pay for sending text messages via cell phones to one another. Soon after, some carriers let users have a certain amount or unlimited amount of texting. All that is moot now with WhatsApp, the instant messaging app. This app is just more than an SMS app though. You can also make free phone calls, send videos, files and just about anything to Billions of users all over the world. Best of all, it is not only free, but there are no annoying ads whatsoever like most free apps. This is perfect for those with Wi-Fi connections since you can use it all day without worrying about data usage. Since WhatsApp uses the person's own phone number, users whose phone numbers you have saved on your phone will be added automatically to your address book.
Looking for ways to change formats on a 3GP file? Check out Mobile 3GP Video Converter Free Download
Clean Master –
If there is one app every user should have on their phone, it is Clean Master. This all-in-one cleaning app takes care of all the residual files, cache, unused files, search history and much more for you. In the event that you find your phone lagging due to too much system resources being used, Clean Master has that covered as well. Hit the "One Tap Boost" button and immediately all those apps are sent packing as it releases RAM. It also saves you battery life and offers a few other apps within itself which are very cool as well such as AppLock.  
Evernote –
We have all used post-it or some kind of note keeping method at one time or another to keep track of things we may forget. Evernote is an app which allows users to have multiple notes right on their phones. Whether you have a simple to do list or food shopping list, you can use this app to jot anything that comes to your mind right down. You can also track expenses, share notes with others and attack files as well.
Pushbullet –
Too many of us are really busy these days which is why the Pushbullet app is such a welcome. This app is all about saving the user time and allowing you to communicate with your phone from your computer or vice-versa. Let's say that you need to see who is texting you but do not want to grab your phone; Pushbullet will display those notifications on your computer or laptop. You can even interact back and forth with those messages right from your PC or computer as well. If you are one who does not like having to dig out your cell phones from your pockets every few minutes, the Pushbullet app is just for you.
Swype
Texting and writing on our devices is one of the things we do most these days. But the Android built in keyboard is not that easy to use and can be annoying at times. This is where Swype comes in to the rescue. This app allows you to swipe the words you want to write easily by dragging your finger from letter to letter. Once you have completed the word, it appears on the screen and you are done. One great feature is that it automatically ads a space to each word as well. Although it can be tricky at the beginning, once the Swype gets used to your movements, it can make texting more easier than ever; especially with text suggestions that pop up. Swype also has a handwriting recognition feature which, although a bit hard to get used to at first, can make your writing a breeze.
Spotify –
This app has been around for a while now and you can call it the mother of streaming. However, it is still one of the best apps to use when it comes to streaming music services. With users topping in the Millions from all over the world, the user base is one f the largest around. Having that many files at your fingertips allows you to have millions upon millions of tracks at your fingertips in no time. One of the few drawbacks is the adverts which interrupt your music playing. However, this is all done so you can upgrade to premium where there no restrictions.
Strava –
For anyone who runs or cycles, Strava is one of those must have apps. This useful app allows users to track their speed, elevation and distance while you find and follow routes. One of the best features on this application is the ability to view on leaderboards your own personal records, friends or other users. Having this feature lets the user compete against themselves or others all over the world.
Avast Mobile Securtity & Antivirus
One of the drawbacks of cellular phones is the numerous malware and virus which can easily invade your phone or tablets. Luckily, Avast has a great mobile security and antivirus app for you to keep your device safe. This app has privacy tools, antimalware tools and even anti-theft tools to help you protect your gadget. Avast can also help to clean up your browser history and other files which may clutter your phone.
LastPass Password Mgr
The days of easy passwords for your files, devices and websites are no longer an option to settle for. Now, security should be a major concern for every user out there. However, creating a new and different password for all your sites can be tedious and hard to do. Most of us have trouble remembering just one, let alone all of them. Luckily, LastPass Password Mgr can do it all for you. LassPass can remember all of your existing passwords and help you create new ones. While the service and app are free, using it on a mobile device will cost you $1 a month or $12 a year. Nevertheless, this is well worth it.
Want to protect your phone from hackers? Take a look at Best Ways To Protect Your Mobile Devices From Malware
Pocket –
With so many things to read on the Internet these days, it is hard to be able to do so in our busy lives. The Pocket app however, allows you to save web pages, videos or other stuff you see Online but want to check out later by storing them in one place for you. Before you think that this is just like a bookmarking tool, it is not since Pocket lets you see the content you save offline. This is pretty awesome when you don't have an Internet connection or do not want to waste all of your data.
We hope you have enjoyed this list of the ten must have Android Apps for 2016. Keep in mind that many files may not work with a certain phone or on other devices. In that case, Online Convert allows you to easily change the format of whatever kind of file you may have. Whether it's a video, PDF or audio file, you can easily use our free tools to change them to hundreds of other formats in quick, easy steps.