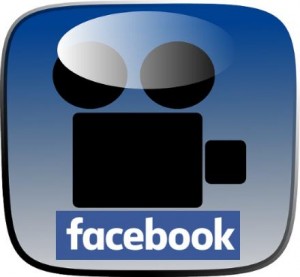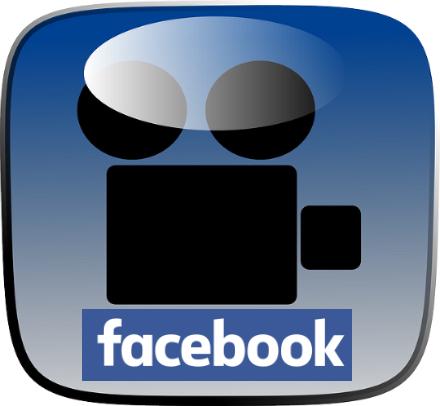 Ever seen a funny or great video on Facebook and wondered how you could save it to your mobile device, tablet or computer? Here is one method from Online Convert which we found to work flawlessly. Remember, in case the video may be too large or you want to convert it to another file extension you can do so here for free.
Video Sharing Online
When Facebook first started it was all about staying in touch with friends and family members all over the world. However, the past few years, social media trends have changed and now people are sharing just about everything. Users are now sharing so many different images and videos everyday. Many of us log onto Facebook and social media sites now to simply enjoy the funny and awesome photos, videos and stories which other users share. It is a ritual for users to now log on to their Facebook accounts just to see them daily. In fact, video sharing and viewing on social media sites have become very popular. So much so that there are now tons of people who have dedicated themselves to making videos and sharing them on sites like YouTube and other websites.
Check out how to How to Make a Video File Smaller
Monetizing Through Video Sharing
Those that create videos which viewed and are shared frequently end up making a lot of money doing so. This explains why so many people are creating videos and sharing them online now. YouTube pays very well for those who have numerous subscribers on their profiles and for each view their videos receive.
But what if you see a video and want to be able to see again later without being logged into your Facebook account? Maybe you want to save it on your device to be able to see if as much as you want and show it to others later on. Perhaps you simply want to share with someone who does not have a Facebook account. Some people just want to share the video directly from their account as opposed to sharing it from another source. After all, what's the point of seeing a really great video if you yourself can't save it to your device? Whatever the reason might be, luckily, there is an easy way to save the videos so you can do what you want with them.
How to Save the Video Easy
The first step is to log into your Facebook profile.
Next, you go to the page or person's profile where the video has been uploaded to and shared with everyone.
You now want to go to the Adress bar at the top of the browser (See photo 1) where www.Facebook.com is located. Once here you simply highlight the address and copy it.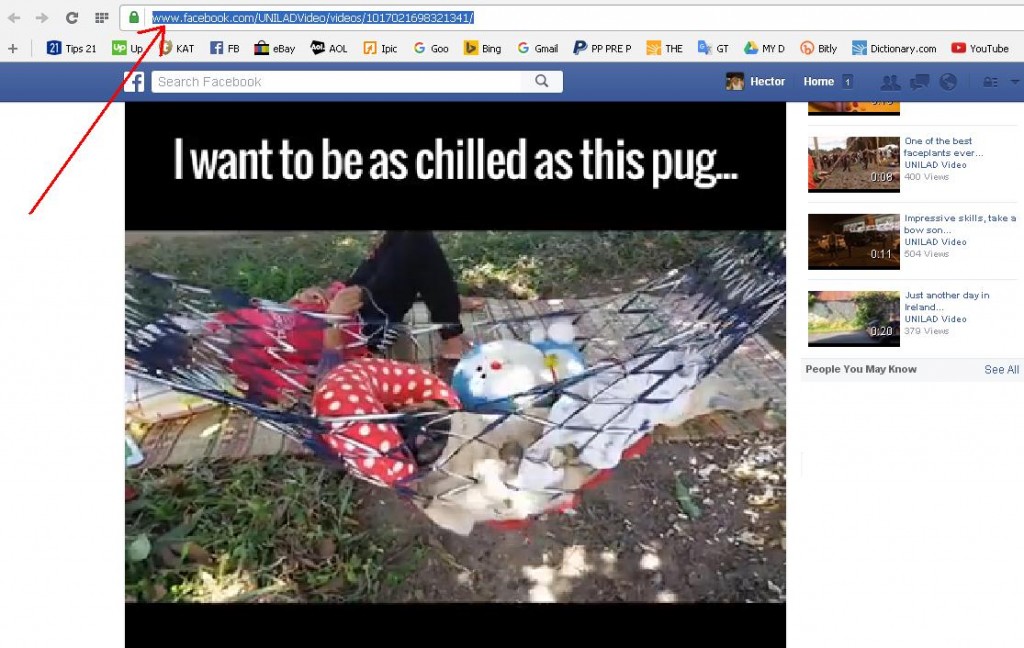 Next, you go to the Online Convert site here – https://video.online-convert.com/convert-to-avi and paste the URL address (See photo 2) then hit enter.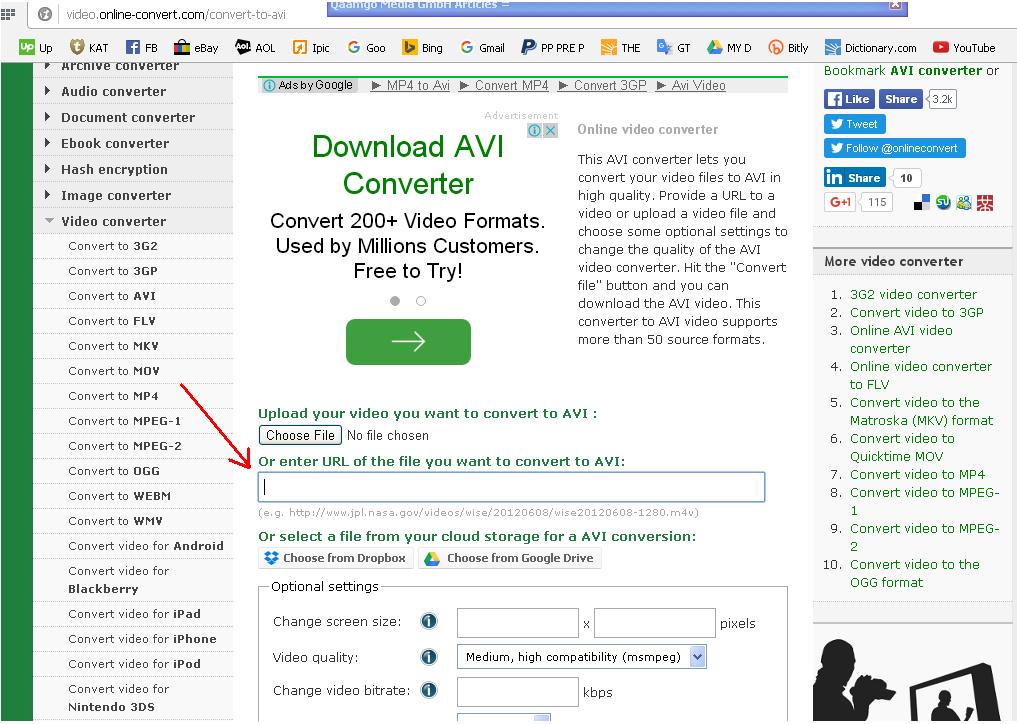 ** NOTE ** We have used AVI as the default file extension which to download the Facebook video. However, you can change the file format to any other extension you want to download the video such as MP3, MP4, FLV or any of the other many formats Online Convert lets you choose from.
There are also other options you can choose from such as changing the screen size, video quality and many other options.
You may also want to read about the Top Video Converter Apps Of The Year
Next step is to simply hit convert video (See photo 3) and you are done. Your video should be ready in a few seconds depending on the size of the video and your download speed.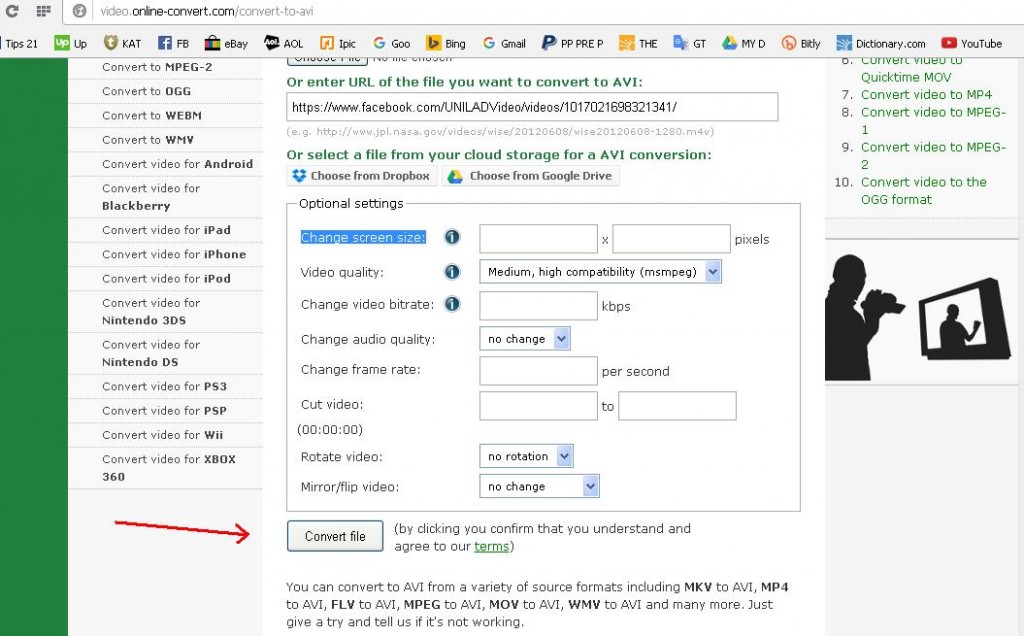 Simply choose where to save the video to and you are ready to look at your Facebook video, re-share it or do anything else you would like with it. :Remember, you can easily convert the videos here on Online Convert to FLV, MPEG, MP4, MOV or any of the other many file extensions we offer video conversion to.