While we have previously explored some aspects of the Apple ecosystem, there's one vital piece that's remained in the shadows for far too long – iCloud. You have probably heard about it, and maybe you have even used it. But, if you find iCloud confusing, you are not alone.
It's time to find out everything you need to know about this cloud-based service. So, let's clear up any iCloud confusion and make it a more accessible aspect of your Apple experience.
What is iCloud?
Let's start by dispelling a common misconception: iCloud is not just a cloud storage solution. While it does store data in the cloud, it's much more than that. Unlike services like Dropbox, iCloud is designed to unify your Apple devices seamlessly.
Dropbox focuses on storing and sharing files. You manually upload your documents, photos, and videos to Dropbox, ensuring they are safe and secure. Dropbox syncs files across your devices, making them accessible whenever and wherever you need them.
iCloud, on the other hand, takes a more holistic approach. It's like having a single, overarching cloud that unifies your Apple devices. Whether you are using an iPhone, iPad, or Mac, you access the same data and experience. This is most evident when it comes to photos and videos.
When you snap a photo with your iPhone, iCloud works silently in the background, automatically backing up the photo and making it available across all your Apple devices.
You can view it on the Photos App on your iPad, on Mac Studio on your MacBookAir, or even on your Apple Watch. Unlike Dropbox, iCloud ensures your entire photo library is identical on every device without any manual effort on your part.
However, here's the crucial point to remember: when you delete a photo from iCloud on one device, it vanishes from all your devices, including the cloud.
What Does iCloud Store?
iCloud isn't just a one-trick pony. It's a versatile vault. Let's take a peek inside to see what's stashed away: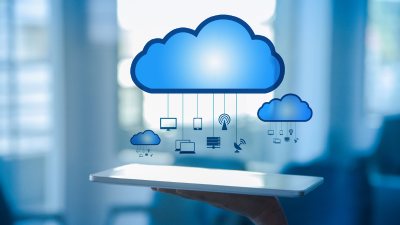 Photos and Videos: iCloud stores the photos and videos captured on your Apple devices.
iCloud Drive: Documents of all sorts find a home here. It could be anything from a Pages report to that PDF you downloaded. Just remember, individual files can't exceed 50 GB, and system library files don't belong here.
Mail, Messages, Contacts, and Calendar: These essential services sync across all your devices for a unified experience.
Health Data: If you are tracking your fitness journey or health stats, iCloud stores this info. It's even accessible and editable on iPads running OS 17 or later.
iCloud Keychain: Securely store passwords and login information.
Browser information: Safari (your bookmarks, favorites, and profiles).
First-Party Productivity Apps: Apps like Reminders, Notes, and Freeform keep everything in sync.
Apple's first-party apps: Stocks, News, Game Center, TV, and other apps, use iCloud as well.
Third-Party Apps: If supported, data from third-party apps can also be securely stored in iCloud.
Device Backups: Critical backups of your devices? Yep, they're stored safely in the cloud.
Isn't iCloud Drive Basically iCloud?
Not quite. iCloud Drive is your digital vault for files. Think of it as the Photos app but for your documents, spreadsheets, presentations, PDFs, and other digital files. Surprisingly, you can even sneak in photos and videos here, although Photos is the preferred spot for those.
Deleting Dilemma
Here's where things get interesting. Deleting a file from iCloud Drive isn't a one-size-fits-all deal. You've got options. If you want it gone for good, toss it in the bin, and it will be deleted, both on your Mac and in the cloud.
If you choose to "Remove Download," the file disappears from your Mac, freeing up precious space. Yet, it remains safely in the cloud, accessible across all your devices. Watch for the little cloud icon with a downward-pointing arrow; it's your cue.
Your computer learns which files you use regularly and keeps them on your device while syncing them with the cloud. And those files that you rarely use? Offloaded to the cloud they go.
What About Shared Photo Albums?
Have you ever wondered why, when you create a new album in your Photos app, the pictures still show in your "All Photos" folder? Well, "All Photos" is like a place where all your pictures are stored. Unsorted, and unfiltered.
Sure, you can make albums, but those albums are like collections that grab photos from your "All Photos". So, if you put a photo in an album and then delete it from your "All Photos," it disappears, even from the album.
However, there's an exception to this rule, and it's called "Shared Photo Albums."
Here's how it works in the Photos app:
You tap the plus (+) button, select "New Shared Album," give it a name, and voilà! You've got an album. Want to share it? Invite friends or family, or skip that part and keep it to yourself.
Your Shared Album is ready. You can add photos and videos from your library to it. And here's the cool part: You can delete those photos from your "All Photos" because they are safely stored in the Shared Album.
Reminder: If you delete photos from the Shared Album or delete the whole album, those photos are gone for good. Also, creating a Shared Album means it's still using up some of your iCloud storage space.
Read more about: 10 Things Every Mac Owner Should Know
What About Backups?
Lost your iPhone? Got a new one? No worries! Because iCloud has your back with device backups. Thanks to iCloud, you can effortlessly download your latest backup to your new device.
Note that iCloud Photos and iCloud Drive are both separate from device backups. Although they store data in the cloud, all of the apps (like Notes, Messages, or Reminders) are also separate.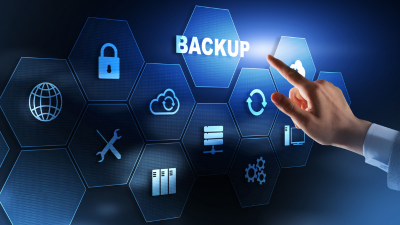 Backups act as digital time capsules, preserving your data and saving you valuable time and effort in case of unexpected events.
What is kept in the device backup?
According to Apple, it's a treasure trove of your device's: settings, home screen layout and app organization, on-device information, Apple Watch data (since it pairs with your iPhone), app data, and even photos and videos if you are not using iCloud Photos. Messages also find their way in if you are not using Messages in iCloud.
How to set up iCloud backups?
It's simple:
In your device's settings, tap your Apple ID, scroll to your device at the bottom, and ensure iCloud Backup is on. You can toggle off "Back Up Over Mobile Data" if you are concerned about data usage.
New backups replace old ones, so you will only have one backup per device in your iCloud storage.
Managing iCloud Storage
Every Apple ID comes with 5GB of free iCloud storage. If you find this insufficient, you can easily upgrade to more storage for a reasonable monthly fee. Go to your Settings, then your Apple ID, iCloud, and Manage Account Storage.
You can also manually manage your storage by deleting content. But remember, once deleted, it's gone for good.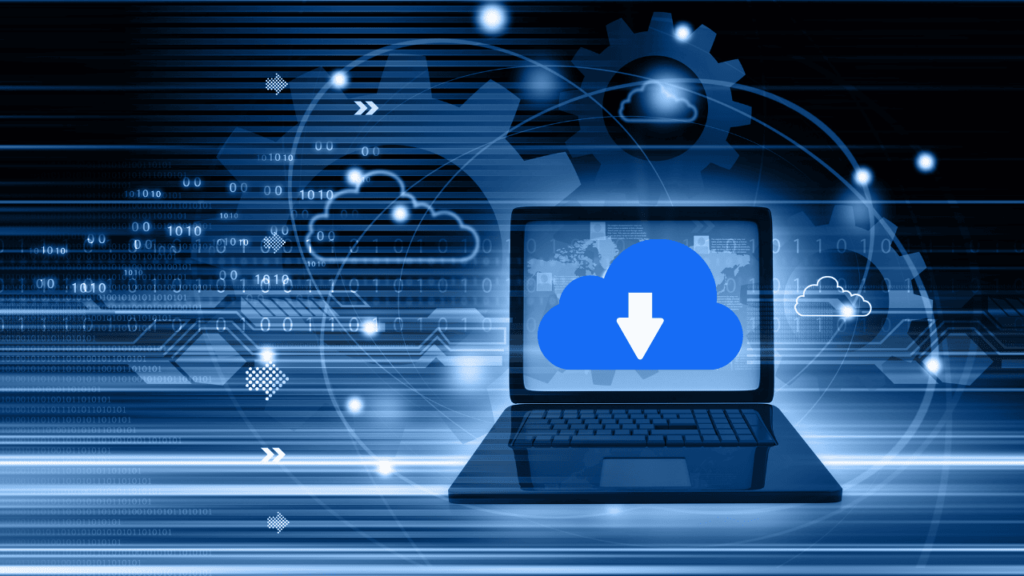 What Is iCloud.com?
iCloud.com is the web interface that allows you to access your iCloud services via a browser. Once logged in, you can access your iCloud Mail, manage contacts, view your calendar, work in the iWork suite of apps, and even find your devices.
Plus, you can keep tabs on your storage usage and tweak your plan as needed. There's also Data Recovery, which gives you 30 days to bring back any files you may have deleted from iCloud.
In summary, iCloud.com is a valuable tool for accessing your iCloud data from non-Apple devices.
What About iCloud+?
When you upgrade to a paid iCloud plan, you unlock iCloud+ features:
iCloud Private Relay: It makes it harder for companies to build a profile of you based on your IP address, location, and browsing history. Think of it as a privacy boost similar to a VPN.
Hide My Email: This nifty tool lets you create unique, random email addresses that forward to your inbox. It's perfect for signing up for things without exposing your primary email.
HomeKit Secure Video: If you've got compatible cameras, this feature lets you view them within the Home app on all your devices. It also analyzes footage for human detection and more. Sadly, Apple has somewhat neglected this feature recently.
Conclusion
With this comprehensive guide, iCloud should no longer be a mystery. It's designed to make your Apple experience seamless and secure – from backing up your data and sharing photos to syncing across devices. Enjoy the convenience that iCloud brings!