A question is often asked by those unfamiliar with Mac computers: why Mac users choose to stick with their devices, rather than switch to a Windows-based system?
As someone who has been using Macs for years, I can tell you that there are a number of reasons why many users prefer Macs to Windows. Some of these reasons include the intuitive interface, the excellent hardware and software integration, and the strong ecosystem of apps and services.
But don't just take my word for it – in this article, we will be exploring these reasons in more detail, and explaining why Macs continue to be a popular choice for so many users.
1 User-Friendly UI
Most Mac users find the macOS user interface more intuitive and user-friendly than the Windows interface. It doesn't come as a surprise since MacOS is designed to be intuitive.
The Mac desktop is clean and organized, with a dock at the bottom of the screen that provides quick access to frequently used apps. The menu bar at the top of the screen provides easy access to the system and app-specific functions and settings. The Finder (Mac's file management app) provides a clean, easy-to-use interface for managing files and folders on the system. Mission Control provides an overview of all open windows and allows users to quickly switch between them or create virtual desktops to organize their work.
With the current release, macOS Ventura, macOS has even changed some applications to make them more consistent with iOS and iPadOS devices. The user-friendly UI of macOS focused on simplicity and ease of navigation is, understandably, an appealing choice for many users.
2 Better Security
Macs are generally considered to be more secure than Windows computers. MacOS includes features such as System Integrity Protection (SIP) and Gatekeeper, which help to prevent unauthorized software from being installed or run on the system. Apart from SIP, MacOS also has many built-in security tools, which help protect the system from external threats.
When it comes to security features, macOS also offers things such as FileVault, enabling you to encrypt your hard drive easily. Another protective measure, released with macOS Ventura, is Lockdown Mode. When Lockdown mode is enabled, certain features and functions of the Mac are disabled, making it more difficult for someone to gain access to the system or to make changes to the system without permission.
Macs also receive regular security updates from Apple, which often include patches for vulnerabilities that have been discovered in OS or applications.
Apple has a strong focus on security, and its operating system is designed to be less vulnerable to viruses and other types of malware. This is especially important for those who are concerned about protecting their personal data and want to ensure that their computer is as secure as possible.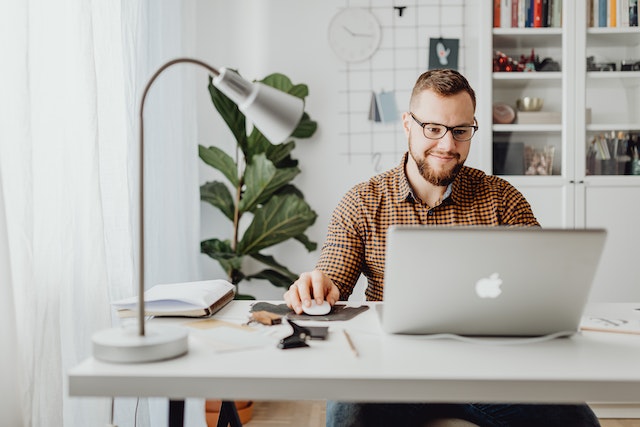 3 Why Mac users choose to stick with their devices: The Apple Ecosystem
There is nothing like Apple's ecosystem, and it is easy to get used to. Apple products are designed to work seamlessly together. You can have all of your messages, contacts, music, and photos, automatically on all of your Apple devices.
A Continuity feature that happens to be new with macOS Ventura is the Continuity Camera. It allows you to connect your iPhone to your Mac and use the forward-facing camera for video calls instead of your Mac's built-in webcam. Handoff is another useful feature. It allows you to start an email or view a webpage on your iPad or iPhone, then picks up right where you left off with your Mac.
And then, there is AirDrop. AirDrop is one of the most useful features available for the wireless sharing of files. You can transfer files between Apple devices, quickly and easily, using Bluetooth and Wi-Fi.
No wonder Mac users are heavily invested in the Apple ecosystem and may find it difficult to switch to a Windows-based one. In the end, they would also have to give up access to services such as iCloud and Apple Music.
4 Long-Term Software Updates
When it comes to product longevity, Apple is the clear winner. It provides ongoing support for its operating system and other software on Macs. Mac computers receive free software updates and security patches, including even those Macs that date back multiple years.
All in all, long-term software support is an important part of the Mac experience. It helps ensure that users have access to the latest updates, security patches, bug fixes, and performance improvements.
Needless to say, this is one of the aspects of the Apple product that people highly appreciate.
5 Apple's Technical Support
Apple is known for its excellent customer support, which is something that many Windows users can't say. If you have a problem with your Mac, you can easily get help from Apple's customer support team (via phone and email) or take it to an Apple store for assistance. A dedicated team of experts will resolve any problem you may have. This is a major advantage for those who need help with their computers and do not want to struggle with technical issues on their own.
The Apple Store is probably the best way to get your issue resolved as soon as possible. Apple's technical support is also one of the many reasons Mac users purchase AppleCare+.
Why Mac Users Choose to Stick With Their Devices: Conclusion
Apple computers, aka Macs, have long been considered the superior choice for many users. While both Apple and Windows operating systems have their pros and cons, the aforementioned reasons reveal why Macs are often seen as the better option.
Whether you are a Mac user yourself, or simply curious about the differences between the two platforms, we hope you have found this blog post informative and insightful. Ultimately, the decision of whether to use a Mac or a Windows-based system comes down to personal preference and the specific needs and requirements of the user.