As a Mac owner, it's easy to appreciate the simplicity and elegance of Apple's technology. While Macs are known for their intuitive user interface, there are still some hidden features and tricks that even experienced Mac users may not be aware of. To help you out, we will present 10 things every Mac owner should know about. Whether you are a longtime Mac user or a recent convert, keep on reading and learn how to get more from the operating system of your Mac!
1 Formatting Drives
If you have an external drive that you would like to use on your Mac, you will need to format it first. In order to do that, you are going to use an already-installed app called Disk Utility.
Locate it by going to your Launchpad or open it by opening up a Spotlight search. When you open it up, connect your drive to your computer and locate it on the left. Click on the drive to select it and choose "Erase" at the right top of the screen. Doing this will erase any content on the drive. If any of the content is important, back it up first.
Once you have erased it, you will be asked to give the drive a name and choose the format that you would like to use. The options will change depending on the drive but generally go for Mac OS Extended if it's available or APFS. Then, press the "Erase" button and a few moments later, you will have an external drive wiped and ready to use on your Mac.
2 Force Quit
Most apps on Mac should close easily. However, from time to time, an app is going to refuse to quit using the normal methods. When this happens, you will need to do a Force Quit, and there are a few different ways how to do it.
In the dock, right-click on the impacted app. You would normally see a "Quit" option, but if the app is hanging, you will see a Force Quit option and choose it. If you can not do that, due to the app being unresponsive, go to the Apple menu in the top left, and select Force Quit. Once you are in the Force Quit window, you will see a list of open applications. Look for the application or process that's not responding or frozen. Select the application or process you want to force quit from the list, and click on the "Force Quit" button at the bottom right corner of the window.
But, what if all else fails? Head to the Apple menu and choose "Restart." Another option is to press and hold the Power button of your device for a few seconds, forcing a reboot.
3 Time Machine
Time Machine is a backup software application included in the macOS operating system. It allows you to automatically back up your data, such as personal data, documents and emails, apps, photos, music, and system files, to an external hard drive, network storage device, or Apple's Time Capsule. It is a great tool to be aware of.
Here's how to backup data to an external drive:
Open it by going to System Preferences, and selecting "Time Machine."
Attach the external drive, and then choose "Select Backup Disk" to select it.
In Options, you can choose not to include certain items in the backup.
When you click "Backup Automatically", it will do just that – automatically backup your files, as long as the backup destination is connected to your Mac.
It will create hourly backups for the past 24 hours, daily backups for the past month, and weekly backups for all previous months. This allows you to easily restore files or entire systems to a previous state if something goes wrong or if you accidentally delete important files.
Keep in mind that when space on your drive runs out, it will simply start overwriting the oldest backups.
4 Recovery Mode
Recovery Mode is a special mode on a Mac that provides various tools and utilities for troubleshooting and repairing common issues that can occur with the macOS operating system.
Here are a few things you should know about Recovery Mode on a Mac
To enter Recovery Mode, restart your Mac and hold down the Command (⌘) and R keys until the Apple logo appears. This will boot your Mac into Recovery Mode.
Once you are in Recovery Mode, you will see a few options, such as Restore from Time Machine Backup, Reinstall macOS, Disk Utility, and Safari (to access the internet). These tools can help you diagnose and repair issues with your Mac's software.
If you have a Time Machine backup, you can use Recovery Mode to restore your Mac from a previous backup. You can also use Disk Utility to repair disk errors or erase and reformat your disk if necessary.
If your Mac is experiencing serious issues, you may need to reinstall the operating system. In Recovery Mode, you can use the Reinstall macOS option to download and reinstall the latest version of macOS. This will keep your personal files and data intact, but it's always a good idea to have a backup of your data before attempting a reinstallation.
When you are done with Recovery Mode, simply restart your Mac to exit it and boot back into the regular macOS environment.
Of course, it is always a good idea to have a backup of your data before attempting any repairs.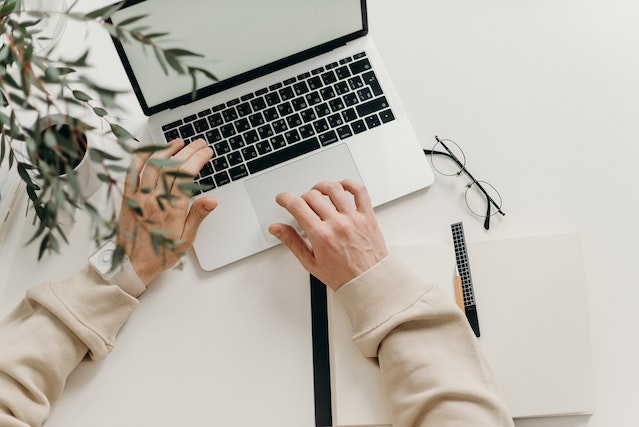 5 Uninstalling Apps on Mac
The process of uninstalling apps on a Mac is often considered way easier than on a Windows PC.
Here are the three necessary steps to uninstall an app on your Mac:
First, open Finder, and go to the "Applications" folder. The Applications folder is where all the installed apps on your Mac are located.
Locate the app you want to remove in the Applications folder.
To uninstall the app, simply drag its icon from the Applications folder to the Trash icon in the Dock or right-click and choose "Move to Bin".
That's it! The app should now be uninstalled from your Mac.
6 Storage
If your Mac is overfull, meaning it does not have enough storage space, it can cause a variety of issues such as slow performance, freezes, and inability to save files. Therefore, knowing how much storage space you have available on your device is really important.
The good news is, it is quite easy to see how much storage you have overall, how much you are using, and what you are using it on.
Here is how:
You can check how much storage is available on your Mac by clicking on the Apple menu in the top left corner, selecting "About This Mac," and then clicking on the "Storage" tab. This will show you a breakdown of how much space is being used by different types of files.
If you click on "Manage", you will see a more detailed breakdown of what your storage is being used for. There is a number of options to optimize it. We recommend enabling most of the offered functions.
Storage Tips
Running low on storage space? There are a few things you can do to free up space. Apart from deleting unnecessary files or moving them to an external hard drive, you can use the "Optimize Storage" feature in macOS to automatically remove items that you do not need. Enable "Empty Bin Automatically" function to save additional space.
If you use iCloud, you can store files such as photos, documents, and backups in the cloud to free up space on your Mac. Use iCloud Drive to access files across multiple devices.
Some types of files, such as photos and videos, can take up a lot of storage space. You can reduce the file size of photos and videos by using file compression or by changing the file format. For example, converting a high-resolution photo to a JPEG format can significantly reduce its file size without sacrificing much image quality.
By regularly checking your storage and taking steps to free up space, you can avoid running into many issues.
7 Two Main Passwords
One of the most crucial things every Mac owner should know (especially new Mac owner) is to remember both of your Mac-related passwords.
First is your iCloud User ID and Password. This is what you use to log in to any and all Apple-related cloud services – Email, Music, Apple TV, App Store, Podcasts and to enable functions on iPads or iPhones.
The other user ID and password you need is your computer password. You create it when setting up your computer for the first time. Remember, it should be different from your Apple ID details. You will use it anytime you want to make changes to your computer, or when you want to, for example, install an app.
8 Keyboard Shortcuts
Keyboard shortcuts can be a powerful tool, allowing you to perform tasks quickly and efficiently without the need to navigate through menus and settings. Understanding and utilizing keyboard shortcuts can save you time and make your computing experience more productive.
On Mac, apps will have their own keyboard shortcuts, and here's how to find what they are:
Go to the "Menu" at the top of the screen, look for the action you are interested in, and notice the keyboard shortcut shown to the right of it.
Create Shortcut
If you want to create a shortcut yourself, find the action in the associated app menu.
Let's use Safari.
Go to the Window menu, and find the function called Duplicate Tab (without the keyboard shortcut). Take note of what you are having to click on in order to get to that function (Window>Duplicate Tab).
Now, open System Preferences > Keyboard > Shortcuts > App Shortcuts.
Press a Plus Icon to create a new shortcut.
Choose Safari from the application dropdown menu.
In Menu Title, you need to input the path you made a note of by using the following syntax: Window->Duplicate Tab.
In the Keyboard Shortcut field, input the wanted shortcut.
Press Add and your shortcut is created and ready to use!
Find out more: The Most Useful Keyboard Shortcuts for Mac Users
9 Screen Mirroring
Screen Mirroring on a Mac allows you to wirelessly display the contents of your Mac's screen on another device, such as a television, projector, or a second computer. This is done by streaming the display of your Mac to the other device over a wireless network.
There are several ways to mirror your Mac screen, depending on the type of device you want to mirror to and the version of macOS you are using.
If you have an Apple TV or another device that supports AirPlay, you can use AirPlay to mirror your Mac screen wirelessly. To do this, click on the AirPlay icon in the menu bar and select the device you want to mirror to. You might need to input a code on your Mac to authenticate the pairing.
When you want to mirror your Mac screen to another Mac, you can use the built-in Screen Sharing feature. To do this, open the Finder and select the computer you want to share your screen with from the sidebar. Click on the Share Screen button and enter the login credentials for the other Mac.
Overall, the screen mirroring feature on a Mac is a convenient way to share your screen with others or to display your content on a larger display.
10 AirDrop
If you are a Windows user turned Mac enthusiast, look no further than Airdrop to simplify your file-sharing woes. Gone are the days of cumbersome USB drives and confusing email attachments. With Airdrop, you can wirelessly transfer files between your Mac devices with ease.
Airdrop is built right into your Mac, ready and waiting to make your life a whole lot easier. The only requirements are that your Mac should be connected to the same WiFi network as your iPhone or iPad and they should all be logged into your Apple ID. This way, you can conveniently transfer (large) files between the devices using WiFi.
Once you start using this game-changer feature, it will be so simple for you to, for example, take a photo or a video on your phone, choose Share, then Airdrop, and share it straight to your Mac or iPad. The same, of course, works the other way around.
Things Every Mac Owner Should Know: Conclusion
From formatting drives to force quitting apps, using Time Machine for backups to utilizing recovery mode for troubleshooting and repairing issues, these tips and tricks can help you get the most out of your Apple device. Keep these 10 essential things in mind, and enjoy a more productive and efficient experience on your Mac.