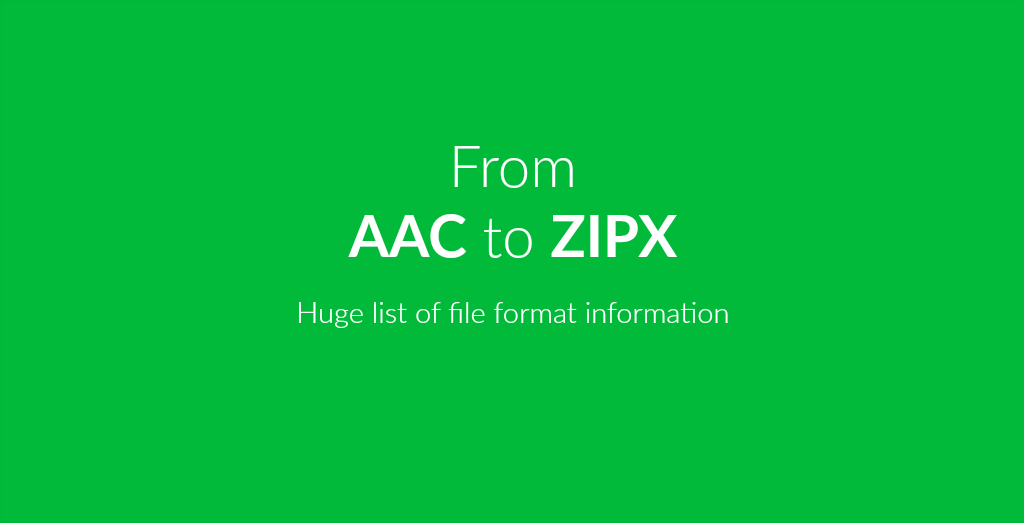 File formats are something everyone working with a computer encounters every day – and yet they are something people only rarely think about. Their importance, in most cases, only becomes apparent when you have a problem opening a file. What comes after a video just won't play or an image can't be opened is a long and exhausting Google search to get to the bottom of the problem.
We at online-convert.com have provided several articles about the most common file formats across different types like archive, e-book, image and video. The problems, however, mostly occur with files that are lesser known, old, or even deprecated by modern standards. If you need information about a less common file you found, however, we can still help: with our big list of file formats!
File Formats from A to Z
It's easy to find information about PDF documents or MP4 video files online. They are common, used by many, and their secrets have revealed by many. Likewise, the most common problems with these files have been known and discussed oftentimes. If you happen to stumble over files with a less common extension, however, confusion is often the first feeling.
What's a NEF file? How can I open MAX files? What information is stored inside a THM file?
There is one list that can answer all these questions – and it is still continuously growing!
What File Formats Will I Find?
All kinds of different files of different types and categories are listed on the page above. They are sorted in the following categories for a faster and easier search: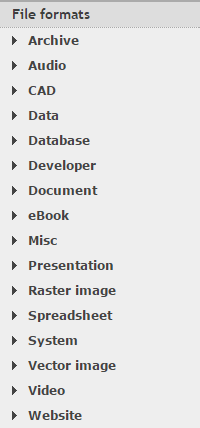 Archive
Audio
CAD
Data
Database
Developer
Document
E-Book
Presentation
Raster Image
Spreadsheet
System
Vector Image
Video
Website
Furthermore, file formats that do not fall in any of the above categories are collected under the general "Misc" category.
Read more about:
What Information Do I Get?
All individual informational pages of the different file formats is structured in the same way. Lets take the Microsoft PowerPoint format PPT as an example: PPT, Microsoft PowerPoint (.ppt)
The first text block will give you basic information about the nature of the file, what it is used for, alongside with other, general information. A bit further down, you will be presented with more technical details and specifications of the file.
Underneath the text, each file format features a table with even more information.
This information contains the actual file extension as well as associated programs that are able to open and view the file in question and, if possible, edit them as well. Many files also provide an example file you can download for testing and using.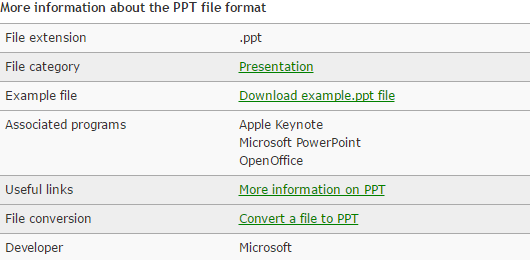 ---