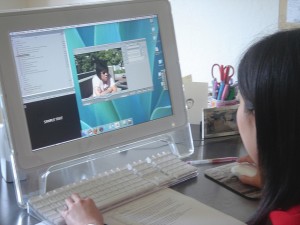 The world of online media exploded with the widespread use of video files. However, all of those additional options also made life more confusing for non-professionals who often use video files. There are many different types of video file extensions out there, and it's important to know what type of file you need before you convert any of your old files.
Being better educated about video file types can also help you make better decisions when you buy new videos online and have to select the type of file you want to receive.
Some of these video file extensions may sound familiar because they can also be used for an audio file, but the features are different when video is involved.
Video File Extensions
Flash Video – FLV
The FLV video file format has become very popular lately because of its cross-platform usage. Almost all website platforms and browsers support flash videos. Flash can support streaming downloads as well as progressive downloads and these files are also very compact to take up less space.
AVI Format – AVI
The Audio Video Interleave file is still popular among many users and this is likely because it was originally developed by Microsoft. That means the video file type is well supported and you shouldn't have many issues with trying to play these types of files. Of course, if you do have problems, you can easily convert the videos to a different type of video file and it should then work for you.
The AVI video file extension works with multiple types of codec's and the file contains both audio and video files. However, the M-JPEG or DivX codecs are the ones most often used.
Quicktime – MOV
The MOV file is another video format and this one was originally developed by Apple, however it can also be played on Windows computers. It is most frequently used to store video files or movies for online use. The format typically includes tracks that store the audio, video or accompanying text snippets that go along with the video.
MP4 Format – MP4
Contrary to what some people believe, an MP4 file is NOT just a bigger, better version of an MP3 file. The MP4 video format is typically used to store visual (or audio) streams online, most frequently for those files that are defined by MPEG. Video file extensions like the MP4s are best played on Apple QuickTime Player devices.
MPG
The MPG file format (Moving Picture Expert Groups) usually use either MPEG-1 or MPEG-2 to compress the video files. These types of video file extensions are frequently used when you are creating movies that yiou want to be able to download (or allow others to download). MPG files can be played on either Windows devices or on Apple QuickTime Player.
WMV
The Windows Media Video file extensions came from Microsoft and they can only be played on Window devices, unless you install extra components on your device to help with this. If there is not a conversion utility available for your device, you will need to convert the WMV file to a different video file type to be able to view it. The WMV file was originally created for online streaming, but has now become a focus for more specialized online content.