If you are a blogger or content writer for several blogs and platforms, you know your content management systems by hard. Typo3, WordPress, Blogspot, you got that down. SEO and keyword optimization shouldn't be a problem for you either. You know how to create your content and blog articles according to your, your readers, or your client's standards.
However, there may be the one or other tool or helpful gadget you are still missing out on. Writing blog articles is more than just creating text and adding one or two nice pictures (and even finding those can be pretty hard). Make the very best of your content by adding more value, visuals, or fun gimmicks.
To enable you to make the acquaintance of some helpful tools, we have set up the following list with screenshots and description of several handy tools and web services for your blogger needs.
Blog Systems
This is essential. If you are an ambitious blogger already, you already found the blog system of your choice. For those that want to start, we have gathered three well-known and versatile platforms that are not only suitable for beginners.
1. Blogger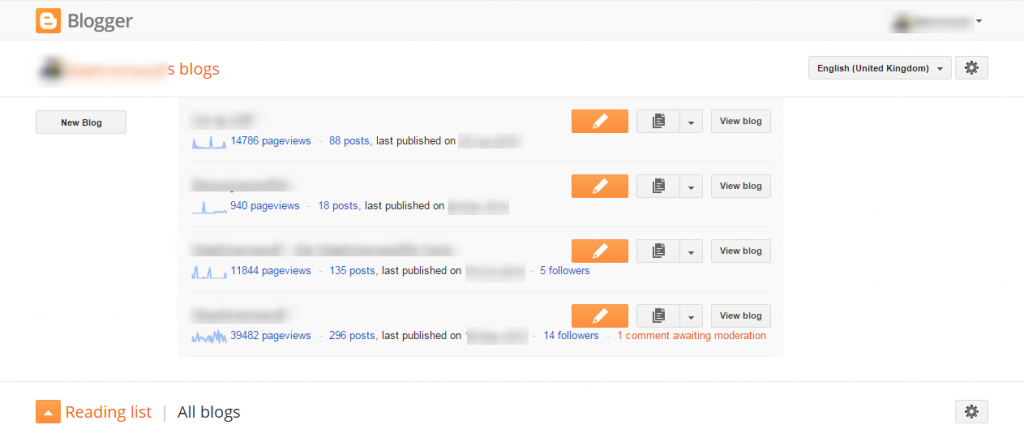 Blogger is the blog system under the big umbrella that is Google. To create a blog on blogger, all you need is a Google account. If you have one already, you can already set up your blog using one of the many customizable layouts presented by Google.
As everything that is operated by Google, you can promote your blog easily on various channels, and the management of the blog itself is very easy and straightforward. If you want to give your first blog a try – and if you have a Google account anyway – Blogger is a quick and easy way to start.
2. Worpress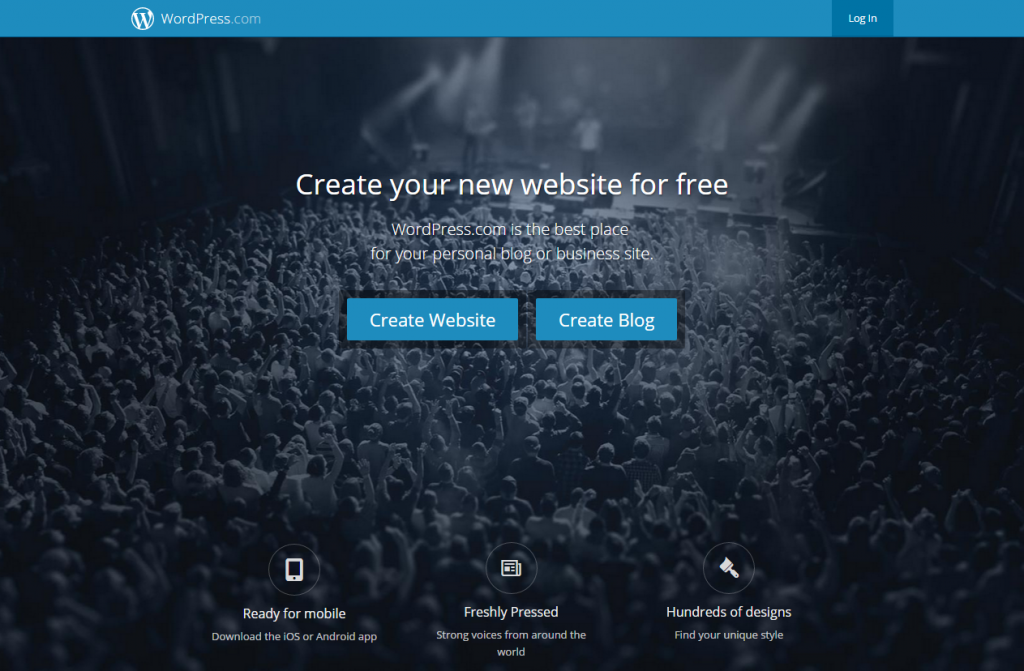 Contrary to Blogger, WordPress is a CMS not only used for private blogs, but to create company blogs and even websites as well. As a 'beginner' you can choose and customize either one of the default WordPress themes, or you can download and install a free theme from the huge community WordPress has.
Additionally to a very easy and intuitive blogging system, WordPress also provides many widgets and plugins you can install and use for your blogs. They range from SEO Tools to picture optimization, from spam protection to your own personal 'hiatus' page.
If you want to dive into blogging and website creation even more professionally, you can change to the paid version of WordPress as well. This version leaves way more room for customization of the layout, CSS, and HTML. Many website hosts provide WordPress as a standard CMS as well.
3. Tumblr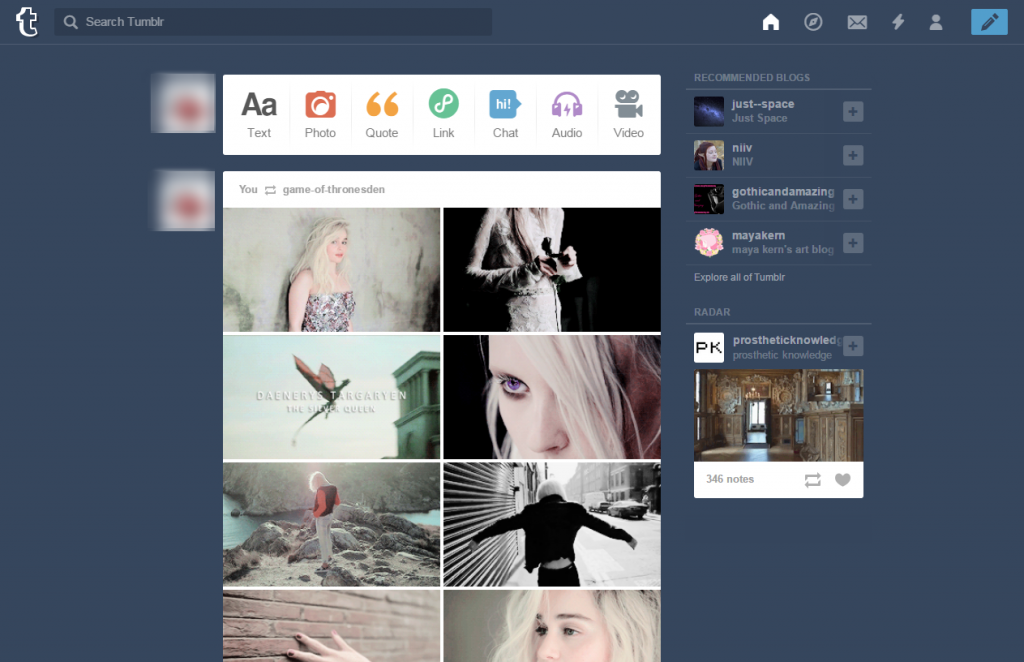 Tumblr combines having your own blog with the social networking idea. While you do have your own blog with a personalized layout (many Tumblr users offer amazing and free layouts on their pages, just try the search option), the Tumblr dashboard itself works as a constantly refreshing array of posts. Creating different kinds of posts yourself is easy, whether you want to upload a link, text, video, song, or picture set. The posts appear on your blog as well as on the dashboard of your "followers". Furthermore, you can reblog other people's posts or answer the. They appear on your blog as well.
If you do not look for a more fun platform with a big and lively community to share your thoughts and interests with, Tumblr is your place to go.
Image Resources
You are in need of a beautiful picture to underline your blog post content, but you can not take or create one yourself? Then check out these websites that provide free stock photos and images for you to use.
1. Flickr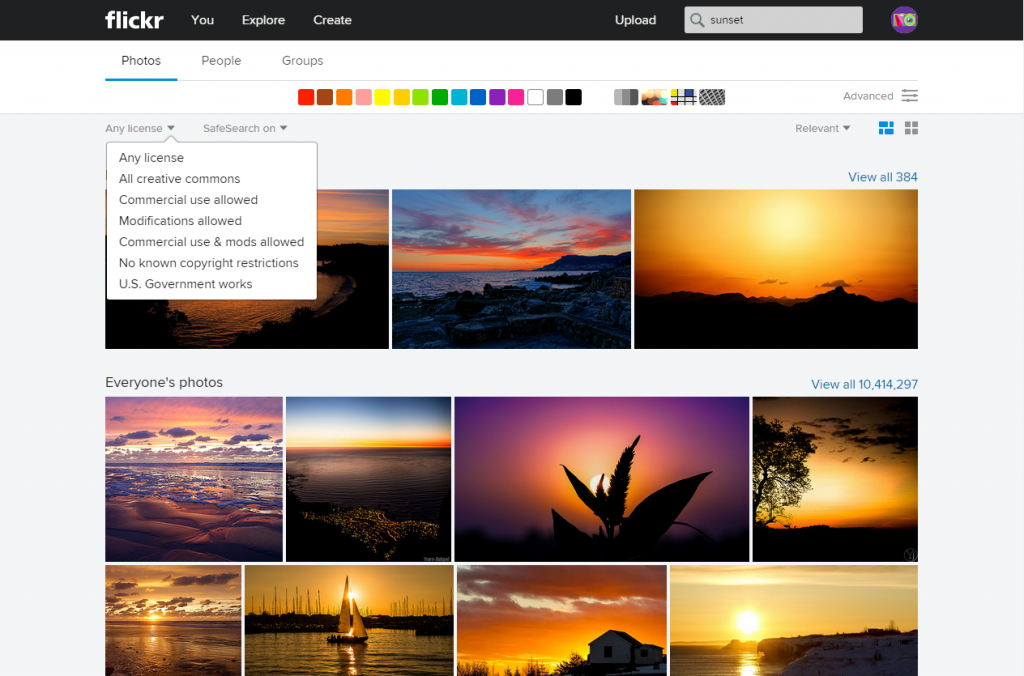 One of the largest image resource pages on the web surely already heard of is flickr. On flickr, people upload graphics and drawings, but mainly photographs. You will most likely find pages worth of images to every topic imaginable.
However, when using the images, do not forget to give proper credit. Many images are are copyright protected, but if you use the search filters to browse for images you may not only be allowed to use but even alter, you will still find many appealing images for your purpose.
2. Pixabay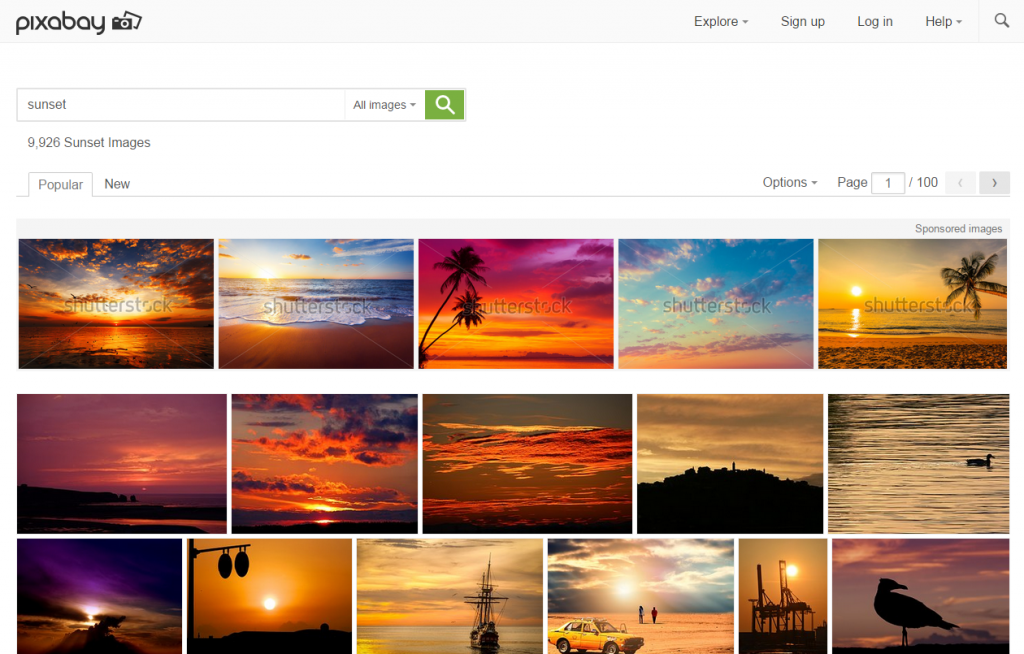 Choosing from 420.000 pictures, Pixabay may be not as big as the flickr community, however all images you find on this page are free for your usage. Illustrations, vector graphics, as well as photographies can be found here. The usage is for free, however you can buy your favorite artists a coffee to support them.
Don't be repelled by the first image suggestions though, they refer to the stock image page shutterstock. Underneath, you will find the pictures you can download in various sizes after entering a captcha.
3. Unsplash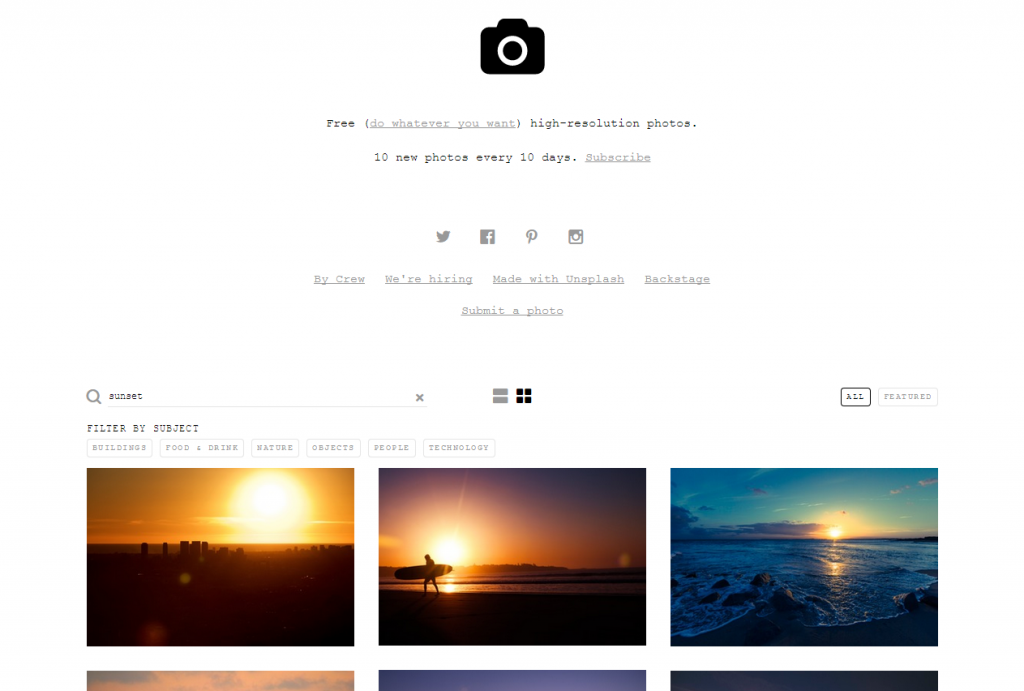 The underdog of the three websites presented here is Unsplash. The variety of the photographs displayed is not as big as with the other two, however, Unsplash takes a more artistic touch to the concept. The images are all free to use and especially appealing for social media websites like Pinterest or a generally more 'romantic' and visually ambitious audience.
Graphic Generators
In an earlier blog entry, we have given you a list of open source image editing programs and web services, that allow you to enhance and edit your pictures without having to install Photoshop. However, there are more visual aids you can add to your blog to not only attract readers, but also generate some additional value.
1. Text Effects & Logos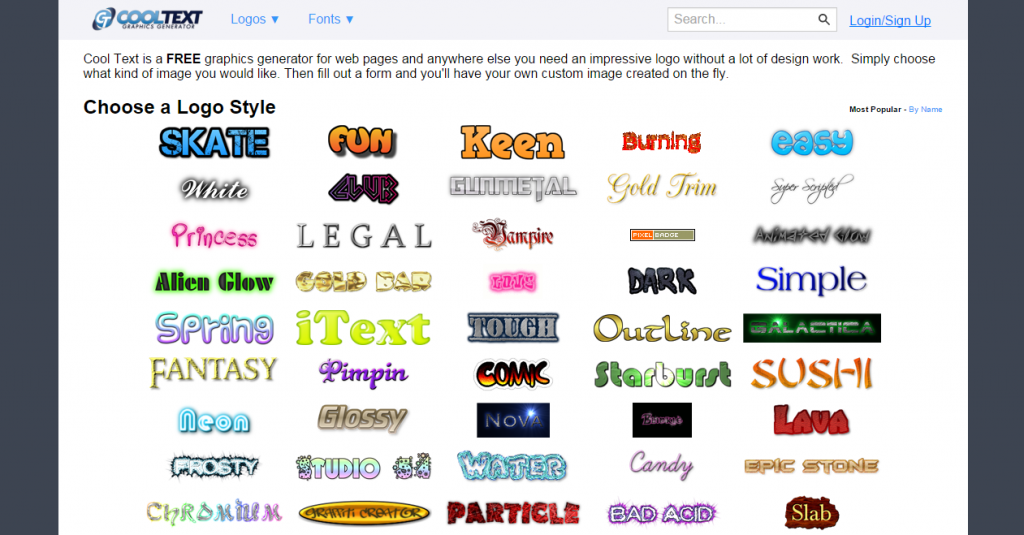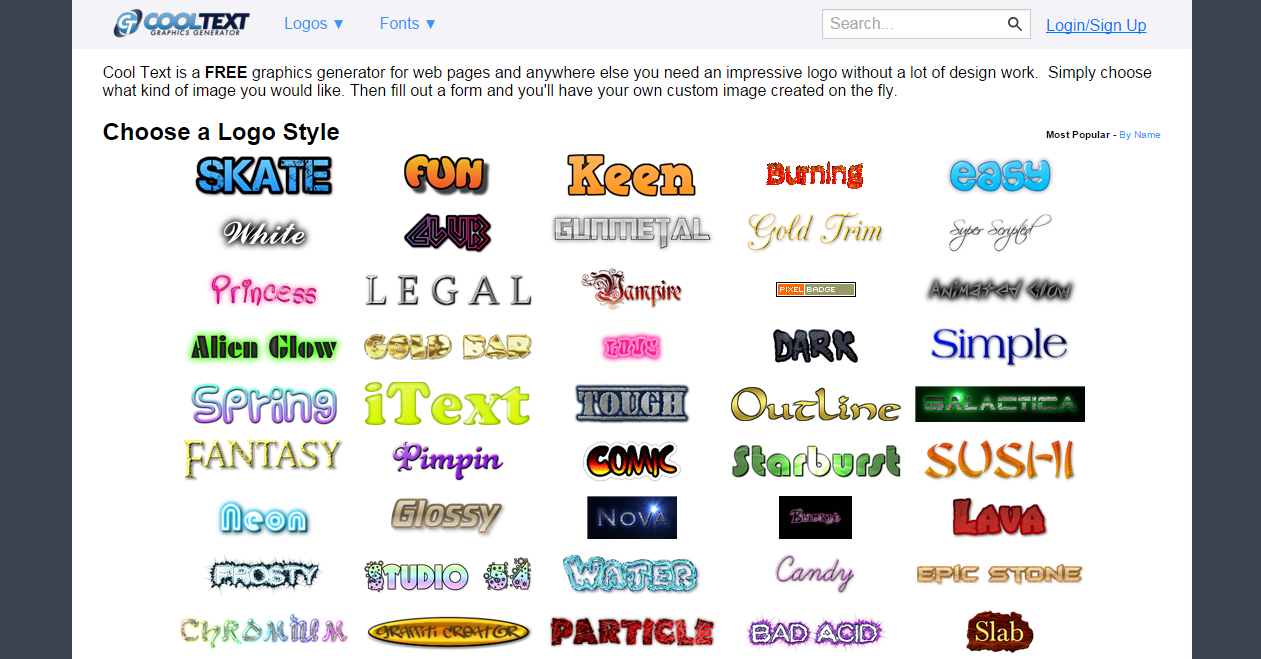 Want to quickly create a logo, banner, or text? Then check out CoolText. On the page, you can choose form different logo styles using different fonts, styles, and even animation. The styles are customizable to a degree, allowing you to change size, color, gradient, shadow, outline, and more!
You can download the logo for free, depending on the style even choosing between various image file formats. PNG and GIF images support transparency.
2. Infographics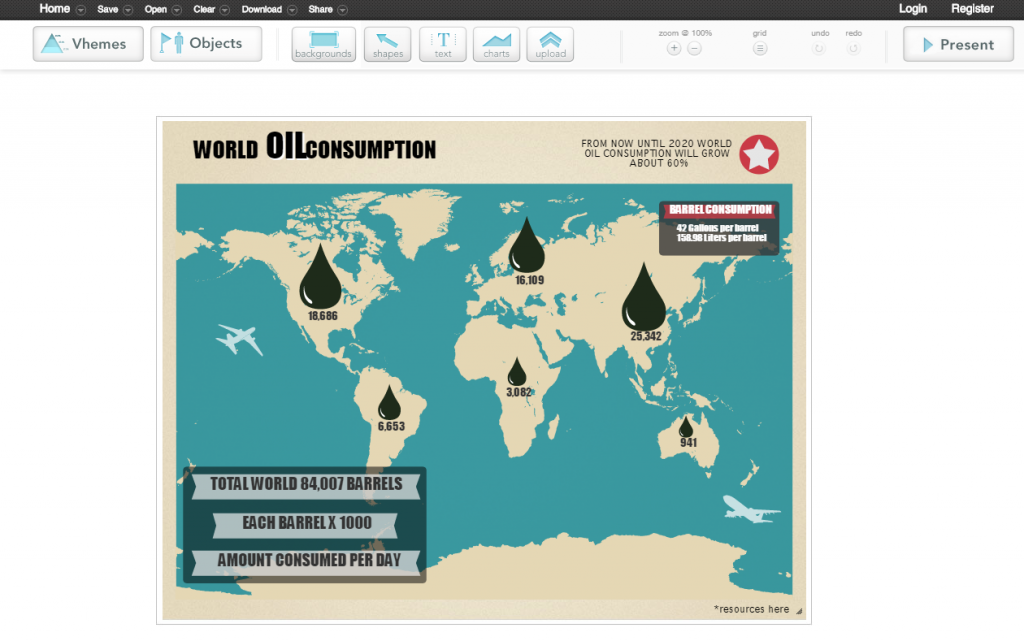 Add some extra value to your post by summarizing your findings or ideas in an appealing infographic. And you do not even have to set it together using some image editing software. Easel.ly allows you to choose between existing layouts or a blank canvas. Drag and drop different items like graphics, texts, banners, and backgrounds onto your canvas. Uploading your own graphics and icons is possible too, of course.
3. Comparison Tables
Another great way to add some extra value to your blog post is by adding a comparison chart of the most important facts – if it fits, of course.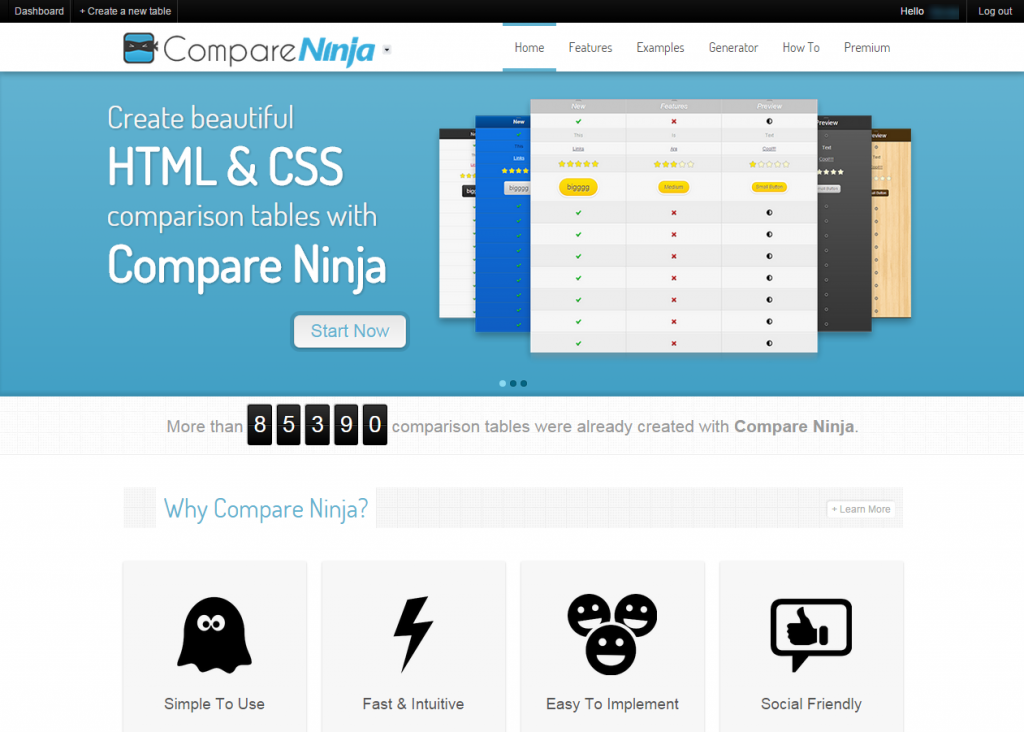 An easy and visually appealing way to do so is registering for a free account at CompareNinja. With your basic account, you can at least create three comparison tables for free. The different layouts let you choose between different styles, fonts, and colors. Adding text and check boxes is easily done with one or two clicks. However, if you use the code provided on your blog entry, at least when using the basic version of CompareNinja, your table will show a banner of the page.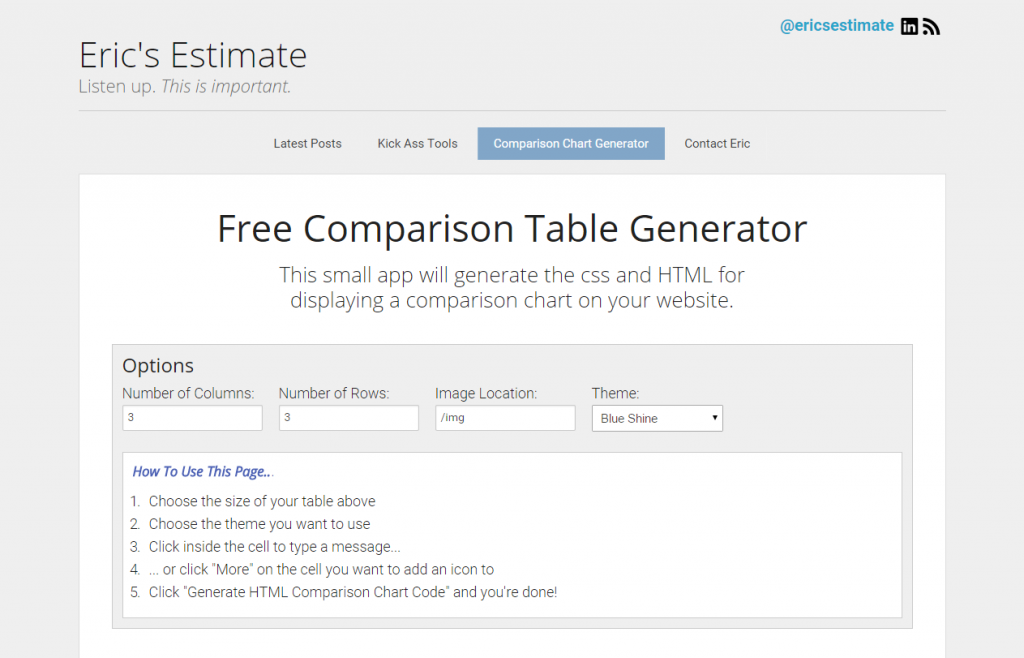 A free if and almost equally visually appealing variant is Eric's Estimate's Free Comparison Table Generator. Create your tables to your liking, choosing colors and even different icons displayed instead of text, and generate the according HTML and CSS code for your blog post.
4. Word Clouds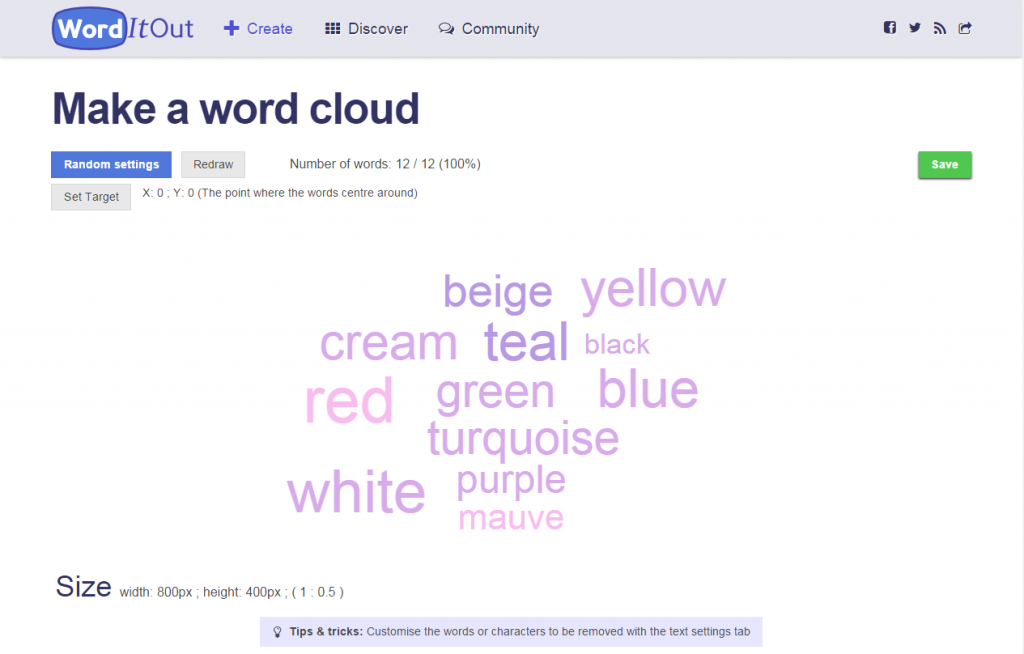 Word clouds are still a fun eye catcher. At WordItOut, you can generate your own word clouds. Background color, color, color gradient, font, font size, and many more options can be toggled to create a word cloud that matches your layout design or "mood" of your blog post. After entering your email address, the image containing your word cloud will be sent to you.
5. Animated GIFs
Static images are boring? Then try to generate an animated GIF from a video, clip, or movie. Check out this handy tutorial how to make your own animated GIF for free using Online-Convert.com.