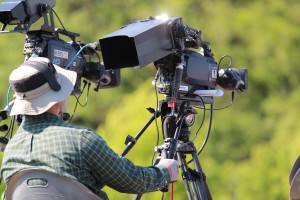 Sure, YouTube is the number one video platform out there, but it is by far not the only one! Today, we want to take a closer look at a YouTube "competitor", namely at Vimeo.
Vimeo is a video platform that allows you to watch and upload videos created by the Vimeo user community. Movies, episodes of series, and sport events are often offered by broadcasters and companies either as Video On Demand or Download for a small fee. Especially the VOD feature makes Vimeo stick our from the mass of other video platforms on the net.
Browser
Which browser should be used to upload videos to Vimeo? While Vimeo is supported by all major browsers, it is advised to use one that allows the usage of the Advanced Uploader. The Advanced Uploader allows for more secure uploading and enables the user to pause and resume uploads should the internet connection fail.
Firefox (version 5 or above)
Chrome (version 10 or above)
Safari (version 6 or above)
Video File Formats, Size, Codecs, and Resolution
Video File Formats
On Vimeo, uploading is not as much a question of file formats, but rather of video codecs used in the specific files. Thus, encoding the video correctly is more important than choosing the "correct" file type. However, the service supports all major video file extensions like:
3GPP
AVI
FLV
MPEG4
MOV
WebM
WMV
Video File Size
If you are using a Vimeo Basic account, you can upload videos up to a size of 500MB per week (not per video!). Vimeo Plus members can upload videos up to 5GB per week, while members with a Vimeo PRO account have a limi of 20GB per week.
Every seven days, the upload space is refreshed and you can upload according to your quota again.
Video Resolution
Depending on the Vimeo account you have, you can watch and upload videos in HD. Thus, the by default down-scalled videos of 720p can be also watched in 1080p. The following settings have to be met to display the videos in the according resolution:
1080p

Width: at least 1824px, OR
Height: at least 1026px

720p

Width: at least 684px, OR
Height: at least 513px

SD
Vimeo is also currently working of making the streaming of 2K and 4K videos available. Currently, however, uploading 2K and 4K videos is possible for Vimeo Pro members. To display the videos, they will be down-scaled to 720p or 1080p, however they can be offered for download in 4K quality. The same applies to the Video On Demand (VOD) feature.
Furthermore, deinterlacing videos before uploading them to Vimeo is advised. As is resizing them to 1280×720.
Video Codec
Most of the major video codecs are supported by Vimeo, however using the High Profile H.264 codec is the site's very own recommendation, as videos using this codec produce the best results. As for audio, the Vimeo team recommends using the AAC-LC codec.
Codecs that are not supported by Vimeo are: G2M2, G2M3, Canopus HQ,  and Apple Intermediate Codec
More details about bit rate, frame rate, compression, etc. can be found in Vimeo's Compression Guidelines.
Optimize your Video
Optimizing your videos to upload them according to the Vimeo standards and guidelines isn't difficult at all. All you need is a properly encoded video and a trustworthy and reliable online video converter.
The many different options given allow you to optimize your video according to the compression guidelines when it comes to bit and frame rate, and screen size. Furthermore, you can cut videos that are too long, or change the audio or video quality to reduce the file size.