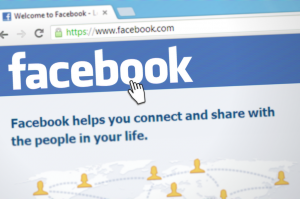 Social Media is a great tool to share your stories, thoughts, images—and videos!
Video platforms like YouTube, Vimeo and Dailymotion are meant for uploading, sharing, streaming and watching videos from users all over the world. But you can share your funny little clips with your Facebook friends, Twitter and Instagram followers and on Pinterest as well!
In today's article, we from Online-Convert.com will tell you everything you need to know about uploading videos to a social media platform like Twitter, Instagram and Facebook!
Read more about optimizing videos for YouTube, Vimeo, Dailymotion
Facebook
Adding videos to Facebook is fairly easy. All you have to do is to click on the button that usually allows you to add a picture to your timeline. Then, choose the video from your hard drive. Before we have an in-depth look at what specifications you would need for a Facebook video, lets see what you can do to your Facebook video first!
Once you successfully uploaded your video, Facebook enables you to add a title, tag friends and choose a thumbnail still from the video. On pages, you can also add a call to action to the video using the according button. Furthermore, Facebook videos can be embedded in other pages. Some selected few as well as some verified pages are able to use the live video function that broadcasts a stream to their Facebook friends. However, this is only possible using iOS (i.e. an iPhone or iPad).
Max. File Size
Max. Length
File Formats
Specifications
1.75 GB
45 minutes
recommended:

other:

3G2, 3GP, 3GPP
ASF
AVI
DIVX
FLV
MKV
MPEG, MPG
OGV
WMV

for HD videos:

MOV or MP4
H264 video codec
AAC audio codec
aspect ratio: 1280px width
frame rate: ≤ 30 fps
audio sample rate: 44.1 kHz
Twitter
Twitter features several possibilities on how to add videos to your Twitter feed: recording, importing and uploading.
Using the Twitter mobile app for iPhone and Android 4.4 (and newer), tapping the camera icon and, afterwards, the video icon allows you to record a video.
Using the Twitter app for iPhone and iPad, you can add videos to your feed using the "import" function.
From a computer or with an Android device, uploading a video from your phone or tablet's gallery or hard drive is no problem either. Click on the button that allows you to add media to a tweet and choose the video you would like.
Before sending out the tweet with your video attached, Twitter enables you to preview the clip as well as doing some minor editing like trimming your video clip. Unfortunately, the direct messaging system does not support video-sending just yet. Furthermore, you can not tag people using their Twitter handle in videos yet.
Of course, just like an image that's added to Twitter, a video will deduct 23 characters from your tweet.
Max. File Size
Max. Length
File Formats
Specifications
512 MB
30 seconds

H264 video codec
AAC audio codec
min resolution: 32 x 32
max resolution: 1920 x 1200
aspect ratio: 1:2.39
max frame rate: 40 fps
max bitrate: 25 Mbps
Instagram
A picture says more than a thousand words. That's why Instagram is such a powerful social media platform. But, sometimes, moving images are needed to show off something great. Luckily, Instagram allows you to upload videos as well. Choosing either the video or gallery icon, you can record a video or upload it from your phone's gallery.
Just like with pictures, Instagram allows you to add a filter to you video and fill in the fields for caption and location. Unfortunately, you can not yet tag people in your videos.
Max. File Size
Length
File Formats
Specifications
15 minutes
3 – 60 seconds

H264 video codec
AAC ausio codec
resolution: 640 x 640
aspect ratio: 1:1
best frame rate: 29.96 fps
audio sample rate: 44.1 kHz
Pinterest
Want to share a video on Pinterest? That's possible as well! However, only from video platforms like YouTube, Vimeo, etc. Using the "Pin It" button, you can pin the video to your board. The image displayed will be the thumbnail image of the video.
Sadly, uploading videos to Pinterest from your hard drive is not yet possible. It has to be saved somewhere online in order to be "pinnable".
But what is, in sum, the best video format to upload to any social media platform? Instagram, Twitter and Facebook have a definite answer to this question:
MOV & MP4