It can be very disheartening to go through all the work to get a video ready to post to YouTube and then have it be rejected because it's the wrong video format.  But the good news is this, if you get a YouTube video format error, it is typically something very easy to fix, and we're going to show you how.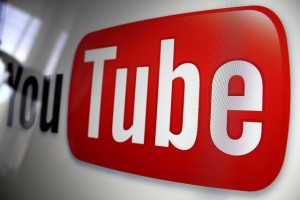 Getting the format error from YouTube can be scary if it's the first time you've ever seen it. After all, you just had a great idea about a video you should post to YouTube and you have big plans for it. Then you carefully edited the video to be just the right length. Then you created a YouTube account, figured out what to title your video and thought you were ready to upload your video and share it with the world.
However, then you clicked the "upload" button and your dreams came crashing down. Instead of uploading your video, YouTube gave you an error that said "invalid file format".  This can be very discouraging because it appears as though the video that you carefully selected will never get seen by the world.
Why You Get the YouTube Video Format Error
The reason you get this type of error is because there are dozens of different types of video formats and you have to upload something that can be handled by the YouTube system. It's likely that if your video was created in one of the more common formats, you won't have any problems. However, if your video was created in one of the lesser used video formats, it is more likely to cause you a problem.
Video Formats Accepted
Since there are so many different types of video formats, it is nearly impossible for any type of video uploading service to be able to handle all of them.  If you try to upload a video that is not supported, you will get the YouTube video format error.
Since YouTube is a major player in the video world, they can handle more types of video formats than other services. The following file extensions are accepted by YouTube: .MOV, .MPEG4, MP4 .AVI, .WMV, .MPE, GPS, .FLV, 3GPP, and WebM.  However, trying to upload any other type of video file will cause your video to be rejected.
How to Solve the Problem
When you receive the YouTube video format error when trying to upload a video, it can easily be fixed. All you need to do is change the type of file format for your video. While this may sound complicated, you can easily do it, even if you don't have a lot of technical experience.
The first step is to find a good online document converter and make sure it has the ability to convert videos. Your best option is to use an online tool because then you don't have to download any strange software to your computer.
Once you find the best video converter, simply follow the instructions. This typically only includes browsing through your file manager to identify the video you want converted. This is just as easy as opening a Word or Excel file.
Then you just need to tell the conversion tool what type of file to convert the video too. As long as you select a file format that is accepted by YouTube, you should then be able to upload the converted file to YouTube.
Now that you know how to handle the YouTube video format error, you can have the peace of mind to know that when you capture video of the perfect YouTube moment, you will be able to get it uploaded without any problems.