Instagram's newest feature, Instagram TV, is off to a very good start. Many brands, influencer, and even casual users have made use of IGTV to engage with their fans, followers, and friends.
Check out all you need to know about IGTV.
Editing a video for IGTV is difficult though if you haven't recorded it in the needed, portrait-mode format. Don't worry, Online Convert got your back! In this article or rather tutorial, we will show you how to rotate your video to make it IGTV-ready!
Rotate Your Video For IGTV
Many video editing programs, especially free ones, unfortunately, do not allow you to rotate your whole video. We nevertheless found a way how you can turn a normally taped video in landscape-mode into a video fit for IGTV.
The first thing you should consider before going into this is how you want your video to look. Of course, there is the option to film a simple landscape video, rotate it, and have your viewers then rotate their phone to properly watch your content. But is this what you want, only to get a piece of the IGTV cake?
Instead, when you do not have any portrait-mode footage, consider a certain style, border or set-up. For this, you can use background images, the famous black bars (now on top and bottom instead of left and right), or another kind of border.
Keep in mind: Videos can be up to 60 minutes for verified users, 10 minutes for all users.
If you use the second approach, you will have to rotate your actual video footage inside your editing project by 90 degrees to either side. It can be a bit tedious to edit a video with all the footage being sideways, but optimizing it for IGTV will pay off.
Now, let's have a look at how to rotate your video to upload it to Instagram TV.
How To Rotate Videos Online
We too used the second approach to show how an edited video can be rotated to fit the IGTV specifications.
1. Open an MP4 video converter
MP4 is, currently, the only format IGTV allows for video uploads, hence why the choice was very simple.
2. Upload your video
3. Under "Optional Settings", locate the "Rotate video" option and set the value to the one you need (see image below)
In editing, our video was tilted, clockwise, to the right. This means we had to use a rotation value of 270°.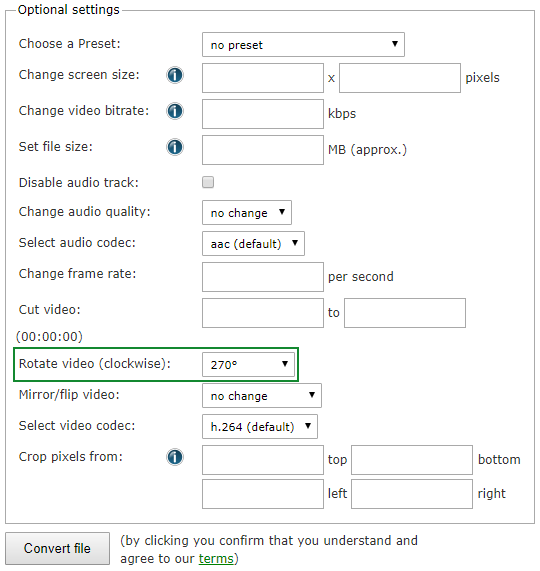 4. Click on "Convert file" and download your now rotated video on the next page (if your browser doesn't download it automatically)
Keep in mind: Videos can have a max file size of 650 MB.
And that's it. Below, we opened both videos in two different media players. On the left, you can see the edited video. On the right, you see the video after rotation. Now, it's ready to be uploaded to IGTV!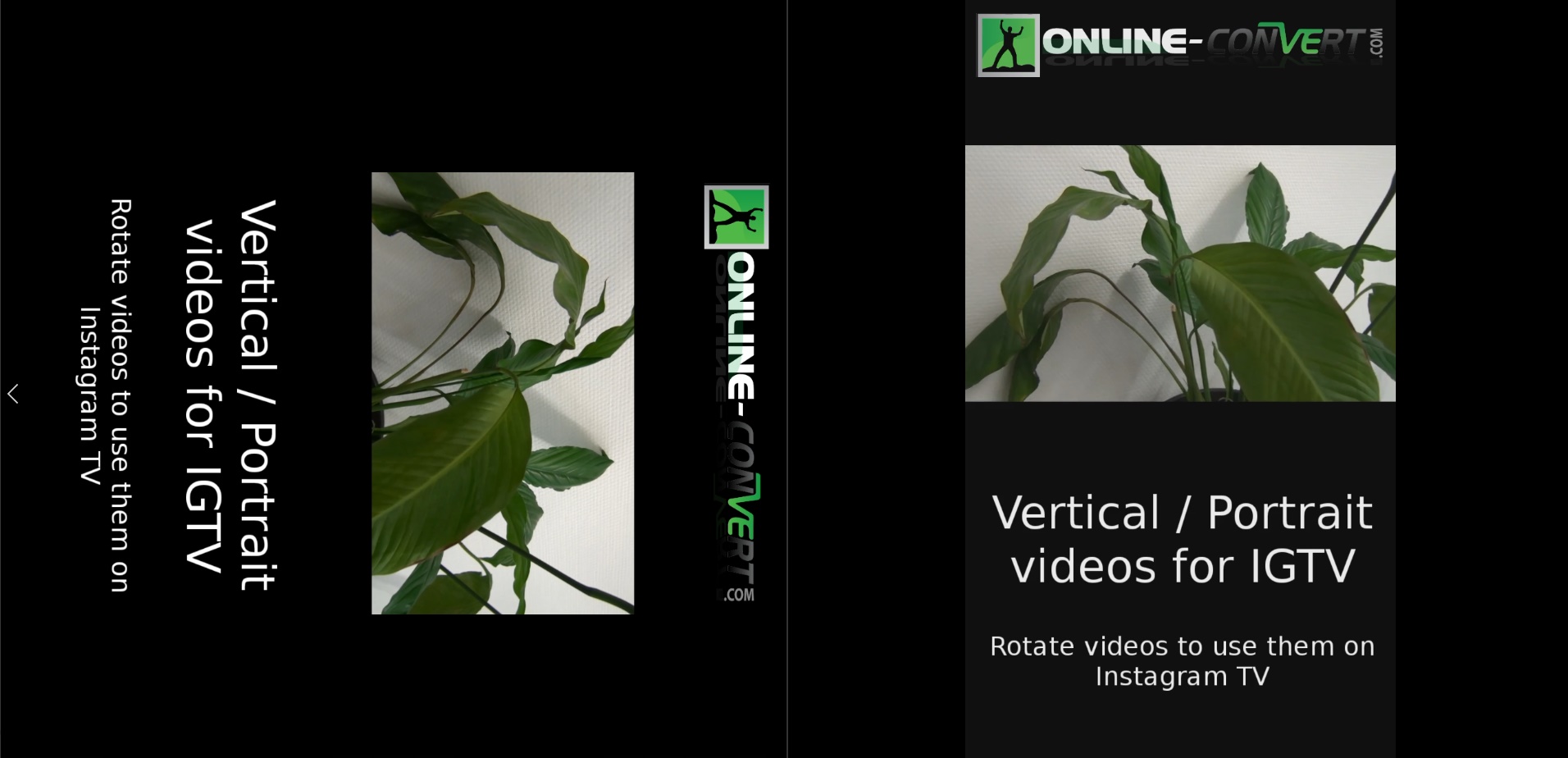 This might also interest you:
---