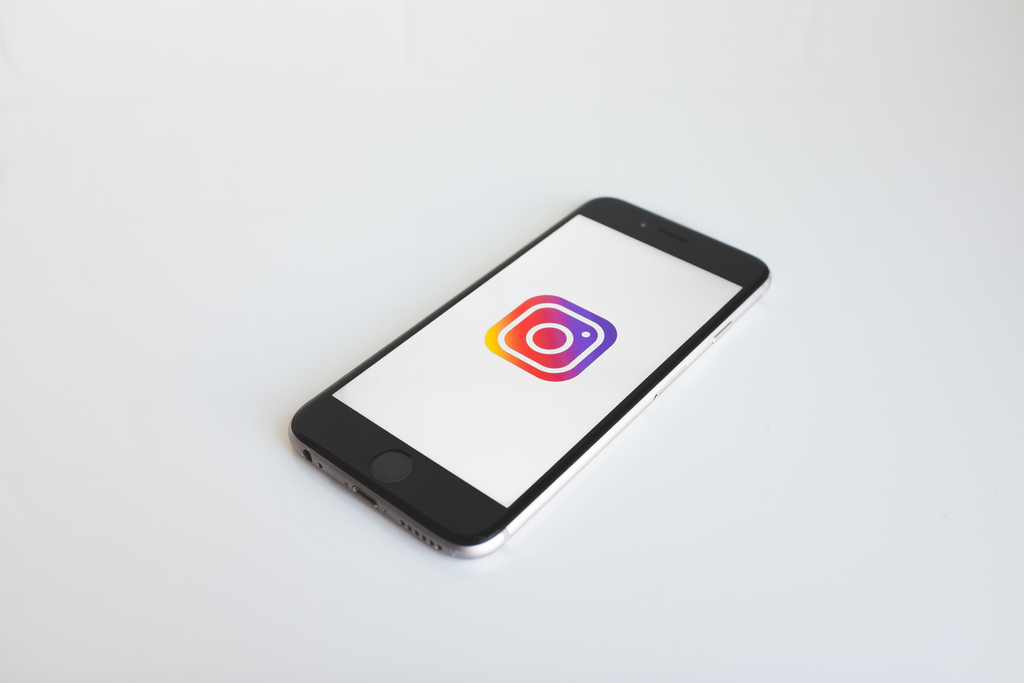 As of 2017, Instagram announced it's user amount to be as high as 800 million users with an average of 500 million users per day (Source). Since its release in 2010, the image sharing platform has become one of the most used social media apps worldwide.
Next to images, users can create stories, broadcast live or upload short video clips to share with friends, family or the whole Instagram community. If you too want to share your videos, we have some good news for you! We can optimize your video for Instagram specifically in just a few steps.
All you need: Convert Videos For Instagram
Upload Your Videos To Instagram
In the past, we have already shared information on how to upload videos to social media. There, we listed all information you need to know to optimize your video to upload it to Instagram. For example the file format, length or frame rate.
This information was enough to customize your video using a video editing program or online converter. But now, there is an even easier way. With our Instagram video converter, you can get a video perfectly optimized for uploading to the app in just three steps.
How To Get Your Video Ready For Instagram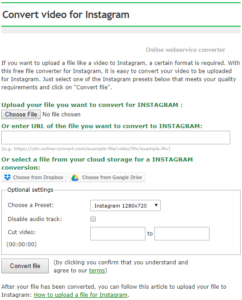 There is no need to enter correct values for frame rate or bit sample anymore. Of course, you can still use some optional settings to tweak your video (explained below), but with this webservice converter, your Instagram video is just a click away:
Here's the very quick and easy tutorial.
Upload your file
Upload your video from your hard drive, a cloud storage or by entering a link.
Use the optional settings if needed
More information below
Click on "Convert file"
That's all it takes to optimize your videos for Instagram upload. Just wait until it's converted.
Customize Your Video
All it takes for your video to be perfect for upload is the three steps above. However, there are some extra options for you to choose from if you wish.
Presets
Presets are a fast way to apply some quick changes to your video. The presets for Instagram videos quickly change the screen resolution of your video according to the following table:
File Format
Screen Resolution
MP4
1920×1080
1280×720
640×360
Disable Audio Track
This option does exactly what the name suggests. By checking the box, you can remove the audio stream from a video to create a muted one.
Why would you do that? There are several reasons. Sometimes, videos start automatically or are started while an Instagram user merely wanted to scroll. If the phone is not muted, that means that unexpected music or sounds are blared out. By removing the audio, you can prevent this from happening.
Cut Video
Only want to upload a small part, a sneak peek, of your video. No problem! Simply cut the wanted part out of a longer clip by using the according option. The format to use is: HH:MM:SS
---
Other Articles You Might Be Interested In
Upload Animated GIFs To Instagram | Save Images & Videos From Instagram