If you are using Apple products like the iPad or iPhone, you might have noticed that you cannot easily download files from your web browser (might it be safari or another one) to your device.
Why is that so? And the even bigger question: what can I do instead?
We have the answers!
Enable File Download In iOS
PDFs and other documents, music, images – on an iOS device, it's difficult to download files like these directly from the browser. If you are lucky, they are saved in the iCloud or iTunes, but in some cases, the file simply opens in the browser or seemingly "vanishes" into thin air.
The Issue
Why is that so? While Apple has loosened the restrictions on these things a bit in the past years, it's still far from being as open for their users as Android devices are. Apple's security restrictions are, superficially, there to protect users from downloading malware or to prevent websites to download something onto your iPad or iPhone.
This leaves Android users with a lot more freedom when it comes to browsing their files, connecting their phone or tablet with a computer, or installing apps via APKs that are not available in the respective app store.
To find out what the real or deeper reasons might be for Apple to restrict its users in such a way, is not our goal here though. What we want to do is to help you get your files onto your iPhone or iPad.
How To Download Files Onto Your iPhone
Basically, there are different ways for you to get your documents, music, and other files onto your iPhone. And onto your iPad, of course.
Thus, let's stop talking about Apple and let's find out how to download your files from Online-Convert.com and other pages.
1.Use A Computer
When converting a file using Online Convert – and you have a free account – you can see a list of all the conversions you did in the past 24 hours. Thus, even though you converted your video or music file using your iPad or iPhone, you can easily go to a desktop computer and download the file there.
If you still want the file on your phone or tablet, you can then transfer it using iTunes.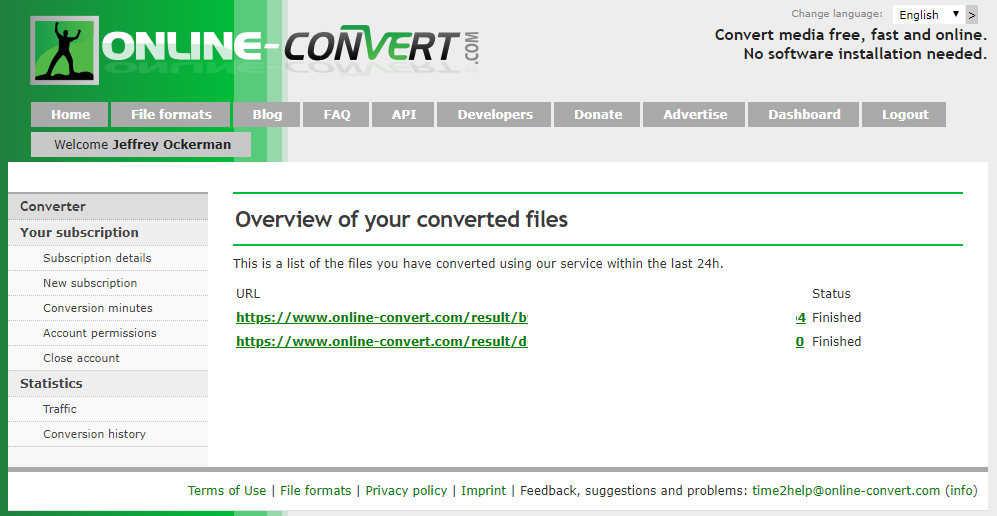 2. Save To Your Phone
Some files can be saved to your iPhone or iPad a lot easier than others. Images and photos, for example. After clicking on "Download", they are opened in your browser from where you can easily save them in your camera roll.
Simply tap anywhere on the image for a short time and a dialog pops up, that allows you to save the image.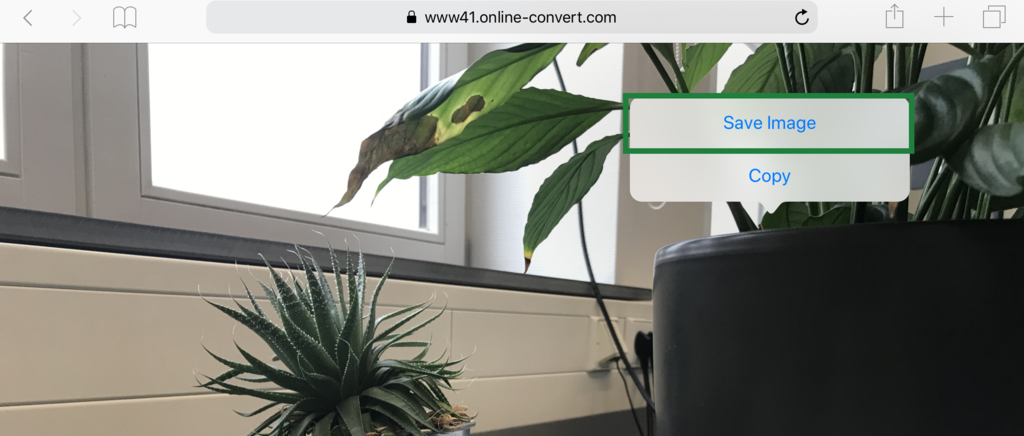 3. Save To Dropbox
For other files such as e-books, documents, videos, and audio files, the download is not as easy. Luckily, there are apps that can help you with that, more specifically, cloud storage apps such as Dropbox.
Online Convert offers direct upload to either Dropbox or Google Drive from the download page.

---