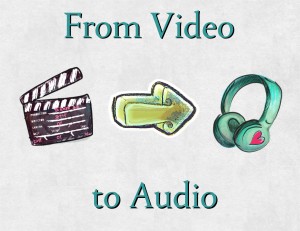 In one of our earliest posts, we have already talked about the possibility to extract music from video clips. By now, you know that the answer on how to get that movie score, song, or piece of background music from a video or movie scene is to convert your video into an audio format.
However, this time we want to provide a better and more extensive tutorial on how to get the sound track ripped from a video.
All you need is the video you want the sound track to be extracted from – either downloaded from vimeo, dailymotion, YouTube, or elsewhere; or recorded by yourself – and one of the audio converters from online-convert.com. No download or installation of any software is needed.
1. Choose an Output Format
Depending on what kind of audio file you need, you have to choose the output format first. Pick the format you need from the big list of audio converters – for example iTunes' AIFF, or MP3 – and click on the link.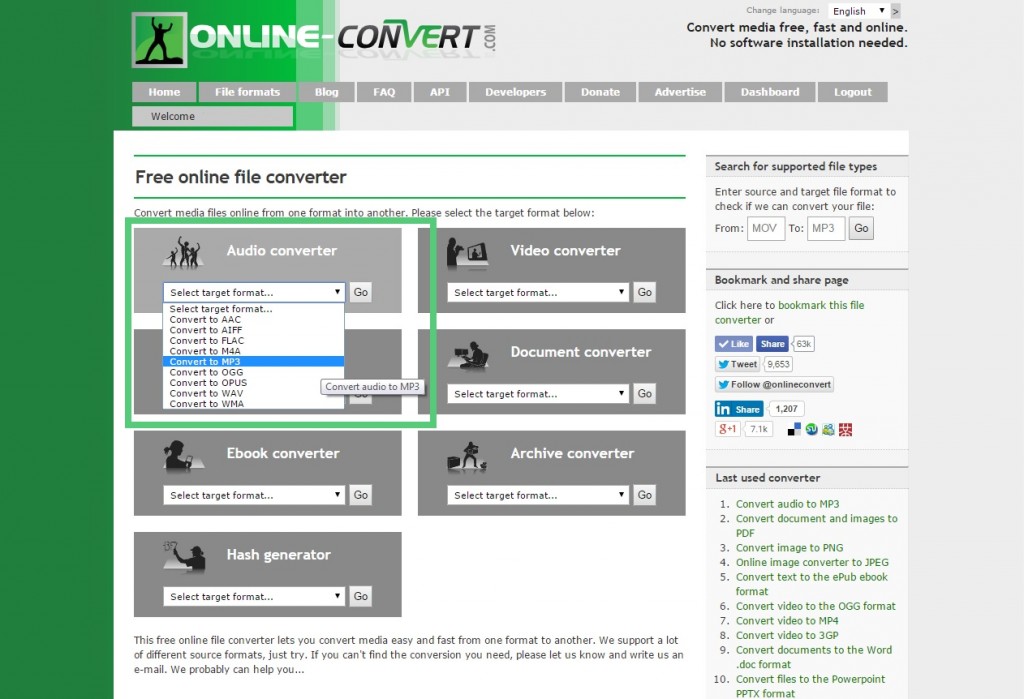 2. Upload your Video
Now that you know what kind of audio file you want, it's time to choose the video you want to extract the music or sound effects from. If it's a short video that only contains the part you want to rip, you can directly upload it to the converter by using the "Choose Files" button, entering an URL, or choosing a file from your cloud storage.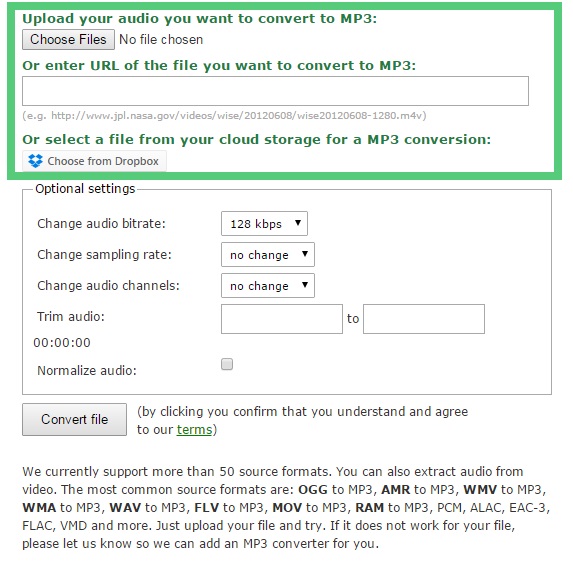 If you only want a part of your video clip to be converted into an audio file, however, you have the option to select the correct time frame from which you want to extract the music. You find this option underneath the other settings you can apply to your desired audio file.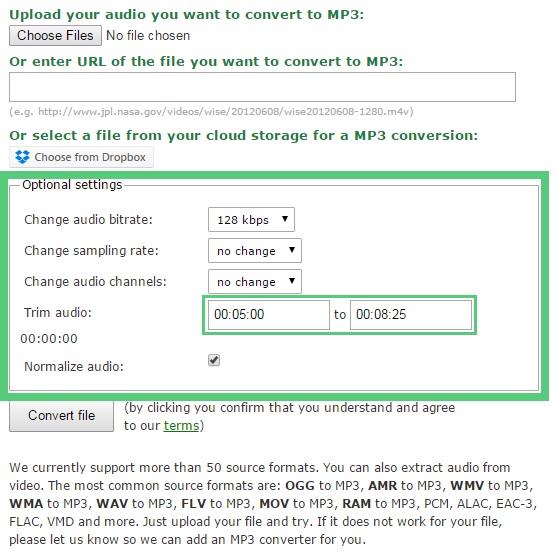 Once you have specified all your settings, you can hit the "Convert File" button.
3. Receiving your Audio File
On the next page, the progress of your conversion is shown. As soon as the conversion is completed, the file will automatically download to your computer.
Of course, you can also send the download link to yourself or someone else via email, or save your file onto a cloud storage.
Et voilà, now you have the sound track extracted from your YouTube, DailyMotion, Vimeo, or otherwise downloaded and recorded video clip!