TikTok has become one of the most popular social media platforms, where millions of users share and view videos on daily basis. As a content creator, understanding your video's performance is essential for success on the platform. So, can you find out who views your TikToks?
In this article, we will explore TikTok's viewer analytics and show what information you can actually see about your viewers. Keep on reading!
Understanding TikTok Video Views
Reaching TikTok's viral status involves several factors, including the number of views a video receives in a short period of time. A view is counted when a user watches the video until the end (without skipping!), and each view in a looped video is also counted as a single view.
While you can see how many users have watched your videos on TikTok, the platform no longer allows you to see individual usernames.
However, you can still find much information about your viewers through TikTok's analytics tool, and you can see who has viewed your TikTok profile using the profile views feature. To obtain a more comprehensive understanding of your video's engagement, TikTok Analytics offers valuable insights.
What TikTok Analytics Can Tell You About Your TikToks
The analytics tool covers four primary categories, which are Overview, Content, Followers, and LIVE. Each category provides a different set of information about your account's performance. Here's a breakdown of what you can expect in each category.
Under the Overview category, content creators can find data related to video views, profile views, likes, comments, unique viewers, and shares.
The Content category provides insights into the video's engagement, such as total play time, average watch time, and watched full video, and information about new followers.
The Followers category shows the total number of followers, net followers, follower insights, and the most active times.
Lastly, the LIVE category provides analytics on LIVE videos, including viewer ranking, highest gift count, top gifters, viewer ranking, highest watch time, top viewers, violations and replays.
These insights can help content creators understand their audience much better and tailor their content in order to increase their reach and engagement.
It is also important to note that you can only access analytics for videos that you posted after turning on the analytics feature. So make sure this option is enabled as soon as possible to start gathering data on your video's performance.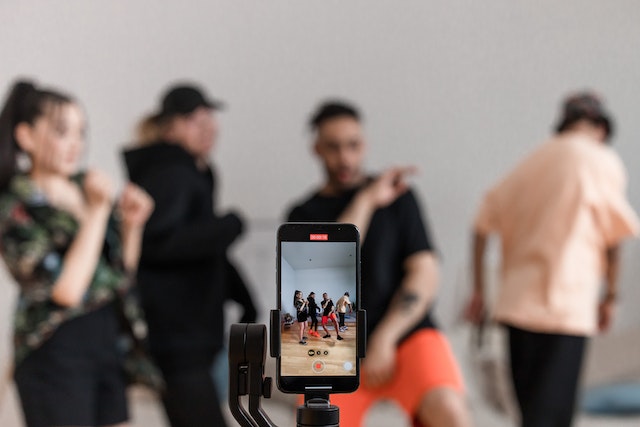 How to Use TikTok Analytics For Your TikToks
If you are looking to use TikTok Analytics, there are a few requirements that need to be met before you can access it. Firstly, you need to have a Creator or a Business Account, and at least one public video posted.
Once you have met these prerequisites, you can begin using TikTok Analytics by following these simple steps:
Open TikTok and tap on your Profile.
Then, click on the hamburger menu button in the top-right corner, and select Creator tools.
From there, tap on Create video to create a public video if you haven't already done so.
Tap on Analytics, followed by the Turn on button.
Then, tap on Video views under the Engagement tab. You can also tap on Content and then on the video in question. You can now access specific insights on your video's performance, such as Total Play Time, Average Watch Time, Watched full video, New followers, Retention rate, and Traffic source.
Additionally, you can view viewers-specific data by clicking on the Viewers tab, including Total Viewers, Gender, Age, and Top locations.
After activating TikTok Analytics, it will take a week before it begins updating your analytics automatically. Without Analytics, you will only be able to see the number of people viewing your videos without their demographics.
You can also view your video's views count by simply opening up the TikTok app and tapping on your profile at the bottom-right of your screen.
Video Privacy on TikTok
Even if your account is set to public, you can change the privacy settings for any video you publish on TikTok. You can decide whether you want everyone to be able to see your TikTok video, only your friends or followers, or just you. If you change your mind, you can always update your settings.
In Conclusion – Who Views Your TikToks
TikTok does not provide an exact answer to the question of 'who views your TikTok videos', since it no longer shows viewers' usernames. However, it does offer a wide range of insights and metrics that can help you to better understand your audience.
Thanks to TikTok Analytics, content creators can gain valuable information on their viewers, such as demographics and engagement levels, which can be used to improve their video strategy.
If you want to upload a video in a format that TikTok does not recognize, you can simply convert it to an accepted format using Online-Convert's TikTok Converter.
More on: The TikTok Converter
Remember, the more you know about your viewers, the better you can cater to their interests and preferences, leading to greater success on this platform.