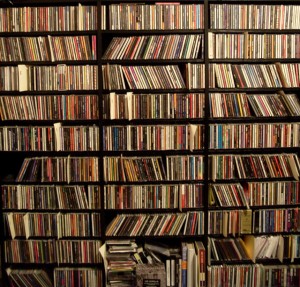 The time has come, hasn't it? You've been collecting music for years now and just haphazardly adding those music files to your hard drive. However, if you're like the rest of us, at this point you probably have no idea what music you have. If there is a song or a cd you want to listen to, chances are pretty good you won't be able to find it. It's time for a music cleanup weekend.
Select the Player You Will Use
The first step probably wasn't an issue when you started collecting music because the options were so limited. You likely used whatever music player was suggested when you acquired the tracks. However, there are many more music players available now, and they don't all work well together with the devices you're using today to listen to your music.
There are dozens of different players available now and you should take your time to select the one that will work the best for you. In some instances, you may have to convert your music to a different format so that it can be used on your chosen player. This is the part of your music cleanup project that can be the most cumbersome, but it is essential.
Here are a few of the music players you should consider as you start your project to organize music files.
Windows Media Player
iTunes
Sonora
Zune Player
Clementine
Clean Up Your Music Library
After you've selected the music player you want to use for your music cleanup project, it's time for the fun stuff. This step includes looking at your music.
The first part of this is to track down all the places you have music stored. Then, start looking at the actual music. You are likely to find some really odd stuff that makes you wonder what you were thinking when you bought it. Delete those. Also take a look at the quality of the track. If the quality is so low that it would now be annoying to listen to it, either delete the track or download an upgraded version.
While you're doing this review, you are also likely to find that you have some duplicates (which is a reminder of why it's a good idea to spend time on your music cleanup project!) Decide which one to keep and delete the other.  When you're done, make sure all your music is in the format you want.  If you need to convert your music, you can do so here.
Meta Data
The next step in your music cleanup project is to clean up the meta data. You could do this by hand, but there are many different apps out there that can do this for you, and it will save you a great deal of time and trouble. TuneUp, MusicBrainz Picard and Mp3tag are a few to consider.
Sync Your Music
Since most people want their music to be available when they're on the go, the next step in your music cleanup project is to sync your music on your mobile devices. iTunes, Winamp, Media Monkey, Windows Media Player and Music Bee are a few to consider.
Stream Your Music Anywhere
The final step in your music cleanup project is to set up your music on a music streaming service. This will allow you to take every music track you own with you, everywhere you go. Some options to consider are Google Music, Spotify, Rdio and Amazon Cloud Player.