In the early days of this frenzied electronic revolution, it seemed like everything was much easier. You had one computer and you read your books in their "old school" physical form. While those early days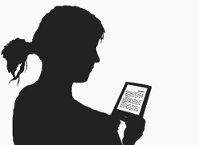 were less complicated, we also didn't have nearly as many options as we do today. These days, more and more people are reading books on many different electronic devices. While this is wonderful technology, it has also created some very technical problems. solving those problems is the reason you need a good ebook converter to help you out.
Today, we don't just have those desktop computers, we also have laptops, tablets, and smartphones. When you throw e-readers into the mix, it gets really, really complicated. The problem is that our expectations have changed along with this technology and today we want to be able to access everything we have, from anywhere we want, and we want to be able to do it "now".
All Devices, All the Time
Everyone wants all of the books you buy to be available on your e-reader, but sometimes you also want to be able to read on your phone or your computer. Sometimes you want to even buy your ebooks from different sources. When your old e-reader wears out, you may even want to move your books from one e-reader to another.
In order for all of those pieces to work like you want them to, sometimes it means you have use a good ebook converter to help you make it happen.
Reasons You May Need an Ebook Coverter
One of the potential problems with e-books is that they are delivered in a very specific type of file. Some e-readers can handle many different types of files, but some are also very limited in the number of different files they can read.
In the best case scenario, the ebook you buy is delivered in a format that works with your e-reader, computer or phone. However, this is not always the case. If you get a book in the wrong type of file, you may have to convert it before you can read it.
If you buy a new e-reader that does NOT read the types of files from your old e-reader, it can be very difficult to transfer them. This happens a lot with e-readers that are inexpensive. One of the ways they keep costs down is that they don't offer very much flexibility. Of course, unless you've experienced this problem before, you are not likely to understand the potential problems until it's too late. The good news is that a good online ebook converter can help you retain access to your books.
You can also have a problem that is caused from where you purchased the ebook. In most cases, if you bought the book from a larger seller, you probably won't have very much trouble. However, if you buy the book from a smaller seller, or even an individual person or small website, you may receive the book as a file type that doesn't work with your device. In this case, you may have to convert the ebook files before you can even access the book in the first place.
Another reason you may need to find a good online ebook converter is if you have a huge document that you want to put on your e-reader (so it's always with you and ready when you have a few spare minutes while waiting for the dentist or standing in line). You can't do that with a Word document unless you have a mobile device that ALSO has the ability to read Word files, which is rare. A simple answer is to convert the Word file to the type of file that can be viewed by your e-reader and add it.
Clearly, it's important for you to have access to a good ebook converter from time to time. If you bookmark this page, you'll be able to convert your ebook, stress-free, when the time comes that you need it.