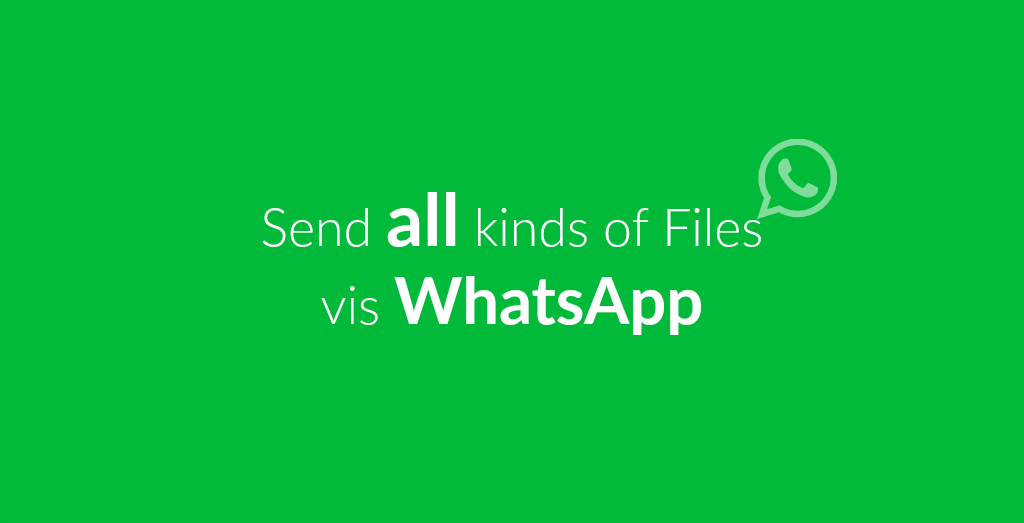 In past articles, we have provided you with all necessary information about improving your WhatsApp experiences. For example:
Now, with it's newest update, WhatsApp allows its users to send all kinds of files using this popular messenger service. Of course we had to have a look at this new, amazing feature!
Send All Kinds Of Files Using WhatsApp
Depending on your time zone and device, the newest WhatsApp update came on either July 14th or 15th (version 2.17.254). This update focused on introducing new, nifty features for the messenger users. Here's a small breakdown:
Swipe upwards when in camera view to view all your images and videos
Search for the most suitable emoji by using the emoji search
Type and press on a text to format it (bold, italics or strike-through)
Send all kinds of documents
Especially the last part is something that sparked our interest. Lets have an even closer look at the new file sharing possibilities of WhatsApp.
Are there limitations?
The short answer is: yes.
In the past, users have been able to send and share different image (JPG, PNG & GIF), video (MP4, AVI) and document (PDF, DOC & DOCX) files using the messenger app. Now, you can send and receive "any" file format, as the update states. This ranges from less common document file formats like ODS, to PowerPoint presentations, ZIP archives, JSON and HTML files and many more.
However, the files have to be below a size of 100 MB. In this regard, WhatsApp is still way behind it's competitor Telegram which allows the sending of files up to 1.5 GB.
Check out the Difference Between WhatsApp And Telgram.
How To Select The Files
There are two main ways in which you can choose the file you want to send using the popular messenger application:
Using the app
Sending the file directly
When using the app, you have to press on the small paperclip icon and choose "document". from there, you can browse your gallery and download folder, as well as installed cloud apps like Google Drive for any file you want to send.
Many files already allow you to send them using WhatsApp when selecting them. This is not possible with all files yet, though. To do so, go to your file manager and select the file you want to send. Press on send and choose WhatsApp as a target.
---