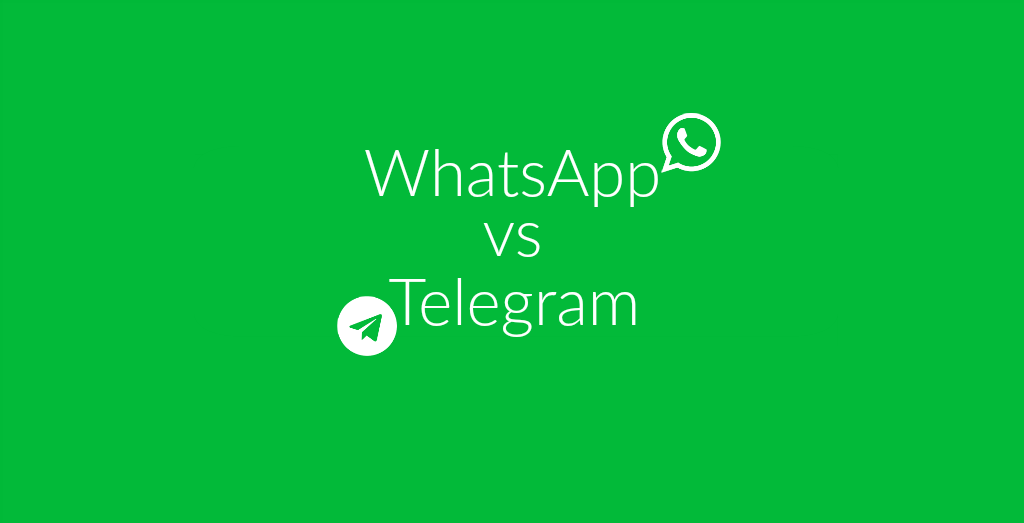 Instant messaging is, slowly, replacing not only calls and e-mails, but also the native text massaging ability of modern phones. And the choice you have nowadays is huge. Next to the top messengers provided, there are many apps that allow you to send messages to anyone that has the app installed as well and shared their contact data with you.
Excluding the messenger from Facebook, there are two big messenger apps, that compete for the user's attention: WhatsApp & Telegram.
But which is the better app? Or rather: which app is better suited for YOU? We will compare them and help with the decision which one to use!
More about WhatsApp:
WhatsApp vs. Telegram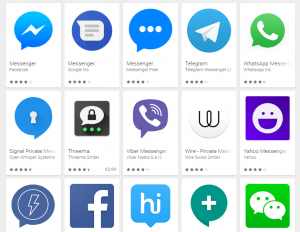 WhatsApp is still the uncrowned king of messenger apps, but that hasn't saved it from being heavily criticized over the past years. It's popularity sparked mostly due to the easy handling and by February 2016, WhatsApp announced that cracked the milestone of 1 Million users.
What concerns people the most about WhatsApp was when Facebook acquired the app for a high number of 16 Billion dollars. Since then, many users fear what happens with their contact data and the images and videos sent over the messenger.
Thus, the alternatives to this service had been on the rise. We will, in particular, have a look at the messenger that's maybe its biggest rival: Telegram.
Data Overview
Following is an overview of some of the most important information about each messenger.
WhatsApp
Telegram
Launch
2009
2013
Operating systems:

iOS
Android
Windows Phone
Blackberry
WebApp
Windows
Mac OS

iOS
Android
Windows Phone
WebApp
Windows
Mac OS

End-to-end encryption:
Yes
Yes
Group chats:
 Yes
Yes
Also: public groups for up t0 1,000 people
File sending:
Yes (up to 160 MB)
Yes (up to 1.5 GB)
Other features:

 Video and voice calls
Message time stamps
Backups
Formatting of text

 Secret chats (automatic deletion)
Data saved on cloud for easy synchronization
Withdrawal of messages
Locking chats
Bots
Stickers
Concerns About The Messengers
As previously stated, WhatsApp is heavily criticized, especially after Facebook bought the service. The safety of personal data like contacts and phone numbers, images and other information from the messages is one of the main concerns. Data can be freely transferred from WhatsApp to Facebook and there had been many claims that these data are sold by Facebook to several third-party advertisers.
Telegram, however, isn't free of criticism either. One target is the encryption, which is not open but proprietary. Furthermore, it is not really clear where the headquarter of Telegram really is, giving a maybe mysterious but also fishy touch to the messenger service.
Which One Should I Use?
If you want to…
talk to many people
→ WhatsApp
call people
→ WhatsApp
have chat backups
→ WhatsApp

share more and larger files
→ Telegram
extra-secure your messages
→ Telegram
synchronize across different devices
→ Telegram
To sum it up, Telegram is the far more feature-rich messenger with a great support for file-sharing. WhatsApp, on the other hand, has a far bigger user base and the ability of issuing calls.
Thus, if you like your messenger being versatile and use it for file sharing, you could choose Telegram. However, if you want to stay connected with the majority of your friends and be able to not only message, but also call them, WhatsApp should be your messenger of choice.
---