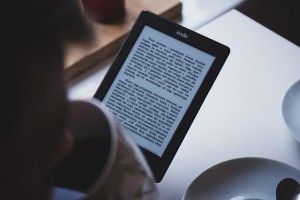 One of the great things about the technological breakthroughs we have experienced in the last decade is the many opportunities created. The invention of ebooks has been one of those doors opened for writers. Before ebooks, it was very hard for writers to be able to have their work published. Now, anyone can easily create an ebook and sell it. But if you are new to the ebook industry, there are many things to learn. That means how do you go about selling it and getting it out there for people to see it, buy it and read it. Here are some great tips for selling your ebook which can help you do it.
Make Your Cover Great –
We have all heard the quote to never judge a book by its cover. However, when it comes to your book being sold, it does not apply. On the contrary, not having a great ebook cover page can end up costing you. A lot of ebooks never end up selling or generating buzz due to their bland covers. Writers need to keep in mind that the cover is most often the first thing a person sees. Take time and invest in getting an excellent and great ebook cover.
Confused on where to get started? Read How To Write an eBook
Give Out Free Copies –
While you may find this approach hard to understand since you are looking to 'sell' your ebook, it works. However, one of the best ways for new authors to make it is by giving away free copies. For one, it will allow people to see just how good your work is. Secondly, you will generate buzz for your it as well. Giving away something for free is the best way to produce word of mouth. If you give out 30 free copies to your friends, it can do several things for you. For one, you can see if your writing is good enough by the feedback. Also, if you are good, you will have those people send the ebook to their friends. Before long, as more readers continue to share your ebook, it will increase your readership, following and recognition. You can do a limited time offer from 30 to 90 days. By the time you get to your second or third ebook, it will make selling it much more easier and faster.
Blog It Online –
The internet is the best thing to have happen to ebook authors and entrepreneurs. It gives them a platform to showcase whatever they are selling. You can write articles about your ebook and blog it on websites. You can also offer excerpts of your ebook on sites and blog communities catering to this genre. Posting articles will also give you name recognition and advertising. You will also improve your reputation and gain followers too. Keep in mind that doing this will not offer instant results. This process takes some time to work, but if done right, it does.
Use Multiple eBook Stores –
Most people know about the top selling ebook stores such as Amazon, Apple and B&N. However, getting your ebook there can be difficult when you are just starting out. But there are many other smaller ebook stores out there. Using them can boost your sales significantly. The more places you use to promote your book, the higher your chances to sell it will become.
Make Sure The Price Is Right –
Too many new authors make the mistake of wanting to get rich from their first ebook. They end up offering their book at a high price. While most ebooks on Amazon are sold at around $9.99, that doesn't mean yours will sell for that price. Keep in mind that these are established and well known authors. Many new ebook writers offer their ebooks at $0.99 to start. While it may not make you a lot of money at first, it will get your work out there for the next book.
Other Tips To Consider –
Some other great tips to consider is partnering with ebook blogs and websites. These are sites dedicated to ebook junkies. Since there are so many ebook readers out there, this community is very powerful. You can quickly get your ebook out there. Other people join affiliate programs to sell their ebook online as well. Authors can also use social media outlets to promote and share their ebook. Some ebook writers subsidize their work with a cosponsor as well. They can end up promoting your ebook for you. Lastly, you can do paid advertising and pay for book reviews. Having just one great review can end up giving you some credibility and recognition.
Don't miss reading How Ebooks Are Better for the Book Publishing Industry
Keep in mind that if you have an ebook which you need to convert to another format, you can do so for free on our Online ebook converter page.