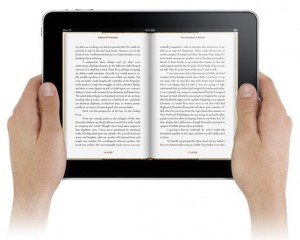 You will soon find that the more words and time you put into writing content as a freelance writer, the more you are rewarded. But what if you wanted to get super efficient, or simply have a deadline that you are struggling to meet. Before you compromise on quality, check out these steps.
Break It Down
Start with your numerical goal. Not monetary figures, but words. If your topic starts with something serious like ' The Ultimate Guide…' then you might need the freedom of 10, 000 words or maybe even a little more to get the job done. The best strategy is to at least work on a longer and complex eBook once every ten months, and publish smaller ones in the time in middle.
Break the book into 2000 words and so on. Most blog posts are usually in the range of 1000 and 2000 words. This is what typically is recommended for most bloggers, even though many times longer and short posts do the trick. Sometimes, writing an eBook can easily look like an impossible task. However, writing 10 blogs does not always fare bad with a lot of people. For example, if you need to jot down 17000 words in one eBook, break it into 10 chunks of chapters, or sections, or anything that goes with the format of your eBook.
You will most probably be breaking down into sections like Introduction, The Why, Top Tips, Figures, Case Study, etc.
When you are starting out, it helps to brainstorm a list first. Plus, this way you will also be able to assess that anything that can be explained in another section does not need to be separately repeated in another chapter. You never know you might just think of something that you missed out. Moreover, if you are organized, things get done faster too.
Write These Chunks
It is okay and works if you approach each chunk that you have chosen as a mini book. This way you will be able to properly give each an introduction, fill it with supporting points and a conclusion. You are not only making things easier for yourself but also for people who are skipping to sections straight from the Table of Contents.
A good idea would be to simply outline everything that goes further into each section and take cues from there so that there is nothing to stop you from simply writing away the eBook.
Read It Like A Reader Would
Read the final draft from the start to finish and then evaluate what you think of it. You may come across new ideas that you missed or think that something is really irrelevant in an eBook.
Check out the eBook converter on our site, all you have to do is input the document and we will do the rest.