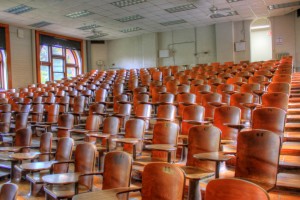 Some loathed practices from school span over your whole life. No matter if you are in college or go through an apprenticeship, even in your future job you will most probably not get rid of it:
Presentations!
Giving a talk or lecture is required by students throughout their educational career. Many jobs require you to present your findings or show your designs to potential buyers and clients. Even in you every day life you may have to prepare a presentation and hold it in front of people – either because you agreed to be an orator at a wedding or need funds from your bank.
Be Prepared For Your Presentation!
One big part of a talk, lecture or presentation is the presentation itself. You need content, visual appealing methods to show your findings, results or plans. You can organize for your presentation to be more interactive if possible, bringing models, printed out pictures or exhibitions to your talk, but the most common way of presenting in front of a large crowd is by using a PowerPoint presentation (or keynote or open document presentation).
We have already provided several tips that can make your presentation more versatile or appealing:
These tips are very helpful when you set up your presentation, want to add different media to your slides or when you want to share the slideshow with your colleagues, clients or fellow students. With these, a big part of preparation is done. However, a very crucial part is still missing: the talking!
Present Your Slideshow By Speaking Freely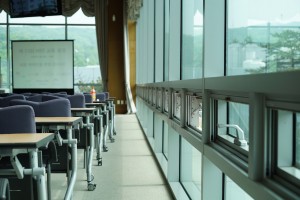 The best way to present something is always to speak freely. No matter of you have a slideshow or other exhibits to show, fumbling with clue cards or a whole collection of printed paper will give your audience the impression that you don't actually know what you are talking about. Plus, when you hold cards or a sheet in your hand, your eyes are more likely to linger on whatever's in your hand instead or creating a connection with your audience.
Get rid of the paper mess and learn how to speak freely!
Of course, preparing clue cards for practicing is completely okay. After all, you should go through your presentation and the speech multiple times. Those cards help you to memorize the order in which you are presenting as well as keeping in mind important facts.
If you have an e-book reader or a tablet with an e-reader app installed, you can also use your slides as clue cards to practice. No need to print out your whole slideshow and risk to mingle with the correct order or tear and loose the papers.
Convert Your Presentation To E-Book
Depending on which e-book reader you have, you can convert your whole presentation into a fitting e-book format. That way, your slides will always stay in the correct order and no sheet will get lost! Find out which files are supported by your e-book reader.
Using a cost-free online e-book converter will do the whole job for you. All you have to do is upload your presentation and click on one single button. You are not limited to PPT and PPTX files though. A good e-book converter can convert from several different formats like documents (Word and PDF) and images (JPG, PNG or even SVG).
Not only can you go through your presentation from anywhere you go – and carry your e-reader or tablet to – but you can also read other people's presentations. A fellow student has held a talk crucial to yours or an upcoming exam? Convert their presentation as well to easily read them on the bus, train or comfortably at home on your couch!