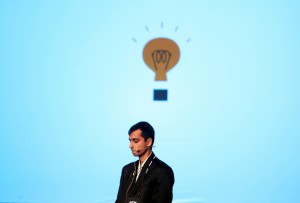 Despite the stigma, PowerPoint, Keynote, or other slideshow presentations are still the number one go-to tool for public, educational, and business presentations. No matter if you are presenting on a large or smaller scale, presenting important graphs, keywords, and findings, using a slideshow program makes it easier for you to set up the presentation, and visually more appealing for your audience.
We are not here to tell you how to do or present your findings, but we can help you with a very valid question when it comes to Microsoft's PowerPoint: What kind of media can I add to my PowerPoint and Keynote slides?
Adding Videos and Audio Files to PowerPoint
While images and graphs, tables and charts add great visual content to your slides, they do not cover the whole spectrum of possibilities. If a video can underline your point or show your findings, you should also present it in your slideshow. For this, you do not have to fiddle with pausing and closing your presentation to open a media player.
Likewise, you can add audio samples and recordings to your presentation without having to click around a lot and let your audience wait.
However, not all media files are supported by Microsoft's PowerPoint or Apple's Keynote programs. To get an overview, we have dived into the specifications of each program and gathered information about the files you can add to your presentation.
Video Files
Following, you will find a list of video files that are supported by Microsoft PowerPoint or Keynote for both Mac and iOS. However, some replaying problems may still occur if the video file is using an unsupported codec. Thus, make sure that you check the presentation beforehand whether the correctly implemented video file can indeed be replayed without problems.
PowerPoint
Keynote

ASF
AVI
M4V
MOV
MP4
MPEG, MPG
SWF
WMV

DV, DIF
MOV
MP4
MPEG, MPG
QT

It's recommended to use MP4 video files, using the h.264 video codec and the AAC audio codec.
Generally, all formats natively supported by QuickTime can be used for implementation into Keynote presentation.
Audio Files
With regard to Audio files, the codecs used for encoding the audio file plays a role in proper playback as well. Make sure to use a widely used and supported codec, and audio playback in your presentation shouldn't pose a problem.
PowerPoint
Keynote

AIFF
AU
M4A
MID, MIDI
MP3
WAV
WMA

It's recommended to use M4A files that have been encoded using the AAC audio codec.
Audio formats that are supported by QuickTime can, usually, be used in Keynote presentations.
Additional Information
The information above are valid for the programs of the following versions:
Microsoft PowerPoint 2013 & Powerpoint 2016
Keynote for Mac (6.0 and later) & Keynote for iOS (2.0 and later)
If you want ti implement a video or audio file that is not supported by either program, do not fret! You can still use a versatile online audio converter to convert your recording or other audio file into a supported format. Likewise, a video converter helps you to convert videos into a format you can implement into your presentation.