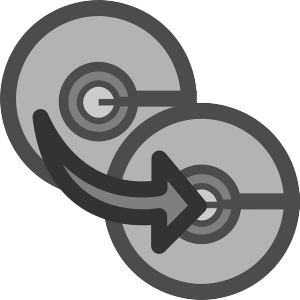 No matter what version of windows you have installed on your PC or laptop, then chances are you have seen the message of 'files ready to be written to the disc' sometime or another.  We have put together this easy to follow guide to show you how to fix and remove the files ready to be written to the disc error message and in the process get rid of that annoying message from popping up again.
Reasons For The Error Message
There are numerous reasons why you may be getting this error message. The most common one is when someone drags and drops files to a folder by mistake, or when you insert a blank cd into your PC or laptop. Some users do it thinking this is the way to burn the files to the CD. Others using Windows XP or Windows 7 simply ignore the message which tells them they have files waiting to be burned and then it will continue to show up every time you turn on your computer. Whichever the reasons may be for you getting this error reminder, here are some helpful tips to follow.
If you are using a CD burning software like Nero then you should go to C:\Users\username\AppData\Local\Microsoft\Windows\Burn\Temporary Burn Folder and try deleting any temporary files that may have been left behind when you first performed a DVD or CD burning procedure. Once you are here be sure to delete everything. This should clear the problem and remove the error message.
Delete Those Files for Good
If that does not solve your message then try to check and see if your optical drive was involved. On Windows 7 or 8 right click or simply swipe down on the DVD or CD drive which is showing the message. Next you either click or tap on the "Delete Temporary files" option and select it. Click yes to confirm that you want to do this.
Another option to delete the remove files ready to be written to the disc message is to press Start – Run and type gpedit.msc. Once here, you go to user configuration – Administrative Templates – All Settings and then look for the "Remove CD Burning Features option. You then double click on it and choose ENABLED and then hit apply. Most times you may have to reboot your PC or laptop for changes to take effect. Other users have reported simply pressing Run and then typing in shell:cd burning. Once here you delete whatever files or folders you find.
You may also want to read How To View All Kinds Of Files Without Installing Anything
More Options to Try
You can also go to My Computer – Right click on the DVD/CD drive you are getting the message from and select "Clear Temporary Files" then simply confirm deletion to remove them. In the event that this option does not show up when you do this then it is because you DO NOT have any files waiting to be burned.
One last tip to try is to also go to Tools – Folder options – View – Hidden files and folders and select the button that says "Don't show hidden files, folders and drives" This will allow you to no longer see them thus removing the error message. However, if you want to leave on this setting to show hidden files (as most people do) then the only other option is to disable the Windows Built-in Burning Features.
We hope this article has helped you get rid of the Files Ready to be Written to The Disc Message. Remember, should you need to convert any files of any kind, Online-Convert can make it easy to do so for you.