For many, the use of Microsoft Office represents the basis of their work on the computer. Therefore, it is not surprising that most users prefer to stick with MS Word. Our focus today is to compare the more popular word-processing program with a free online alternative. So, let's begin: Microsoft Word vs. Google Docs.
Things Have Changed
Microsoft once dominated the market of word-processing programs, as well as programs for creating spreadsheets and presentations.
What is the situation like today? Things have changed considerably. Free software and online alternatives (such as LibreOffice, Google Docs, Zoho Docs, etc.) include many of the same features as Microsoft Office and have become increasingly popular among users.
While you have to pay for Office packages, competitor packages are free. All it takes is to gather some information and choose the best option for yourself. Which of the free versions of the program with similar functions to MS Word should you use? OpenOffice or LibreOffice? Or maybe just an online application like Google Docs?
Microsoft Word vs. Google Docs: Similarities
The Google Docs application, as mentioned earlier, is completely free. It is enough to log in as a user with your Google account, and you can use it immediately. Microsoft Office also has free online version of Word, but the functions are significantly reduced compared to the complete Office package (that you have to pay for).
Google Docs can integrate with other tools from the G-Suite, which are familiar to most Google users. In addition to Docs, you can also use Sheets and Slides applications. A Microsoft Office user has a similar ability to integrate with applications such as Outlook, OneDrive, OneNote, etc.
What is crucial for an ordinary user when choosing between these two options? Does a paying user really get that much more functionality? Does using Microsoft Word might have more advantages over Google Docs after all?
Microsoft Word vs. Google Docs: Differences
The main advantage of Microsoft Word is that it has many years of upgrades behind it. Each new version of the program brought in several new functions. The Google Docs application contains most of the basic text editing tools. However, MS Word offers significantly more features.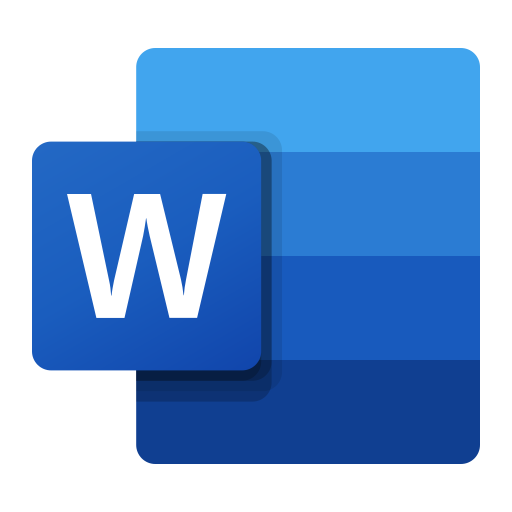 MS Word contains:
a much larger number of advanced tools and techniques,
better integration of features related to photos, graphics, and other media,
wide selection of text styles and plugins,
file compatibility, etc.
In Microsoft Word, there is the option of inserting a video into a document, while Google Docs does not have this function. It also lacks some essential features, such as support for multiple columns. Word offers various options related to viewing a document (vertical viewing, viewing multiple pages at once, side-by-side view, etc.). When it comes to this feature, it is still unavailable in Google Docs.
Microsoft Word also provides tools for incorporating your data into different kinds of documents (Letters, Emails, Envelopes, or Labels) and the possibility to create a batch of documents (personalized for each recipient). The Google Docs application lacks this option entirely.
Google Docs Advantages
The advantages of the Google Docs application can be seen in:
the simplicity of the interface,
the integration with the Cloud and Google Suite,
simple file sharing options,
accessibility and flexibility (last-minute edits),
collaboration feature (multiple users can work on a document simultaneously),
ease to create any type of format and edit it,
built-in email form, etc.
However, the fact that Microsoft Word is the standard in many industries, sectors, and businesses can not be ignored. If you are a regular user, it does not matter what you use to write, as long as you can save it in a file type of your choice.
Document Formats
Both word processors offer different document formats.
Microsoft Word allows you to create documents in formats such as PDF, ODT, and DOCX.
Google Docs offers more file format compatibility. You can download the document in formats such as DOCX, HTML, TXT, ODT, RTF, EPUB, and PDF.
How Do I Convert a Document Into Another Format Online?
If you need to use your document as, for example, an OpenOffice text document, you can easily convert it to a file format that meets your needs.
With our free online document converter, the file conversion process does not take more than a few moments.
The process is simple:
Upload your file via the drag and drop option. Choose it from Dropbox, Google Drive, or your hard drive.
Start the conversion.
Download your document.
Conclusion
The two main advantages of Microsoft Office are offline access and recognition. Google's applications are only available on the web, while with the Microsoft Office Desktop software, you do not need to worry about the internet connection. If you are working offline and prefer doing so with the software running on your own system, MS Office is the obvious choice. Since MS Word has more capability and is a business standard, it is recommended to (at least) be familiar with how it works.
Google Docs is an excellent tool to use privately. Even more so within the company, since it is the perfect solution for sharing documents and collaborating on drafts and projects. It will help to get the job done quickly and efficiently.
However, note that all files you edit in Google Docs automatically save to Google Drive. That is, every time you make any changes. If you feel limited by the lack of features in Google Docs, or do not like the direct connection to Google Drive, start using the most suitable program for complex documents – MS Word.