Communicating and sharing media files is usually easy when using WhatsApp. This instant messaging service has its popular status for a reason. Occasionally, however, users could encounter a problem. If you have 'WhatsApp images and videos not downloading' issue, try these troubleshooting tips to restore WhatsApp's downloading functionality!
So, what to do if you get 'WhatsApp media not downloading' messages? Here are a few easy fixes:
Restart the mobile phone
When experiencing an issue with an app or device, usually the first attempt to solve the problem is to restart it. If you are experiencing the 'WhatsApp images and videos not downloading' issue, just do the same. Restart your Android phone or iPhone. Often this simple action will solve 'the media not downloading problem'.
Check your Internet connection
It is important to check whether you have a stable connection. Otherwise, if your network connection is not stable, WhatsApp will most likely not be able to download media files.
When using cellular data, check if there is a problem with a wireless connection. Also, find out whether you have restricted cellular data usage. If that is the case, disable those settings.
Are there any problems with the network?
To check your network on Android,
go to "Settings > Network & Internet > Mobile Network > Network Selection." Choose Automatic.
On iPhone,
open "Settings > Mobile Data > Network Selection." Enable the toggle for Automatic.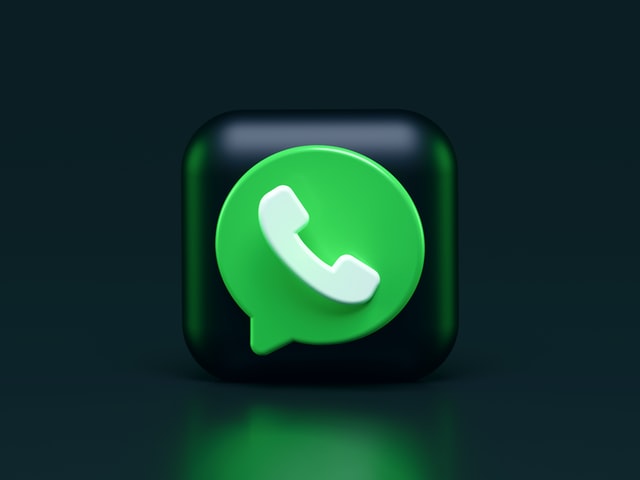 Check your date and time settings
Using the right date and time settings on your phone is important when it comes to downloading media files. Note that if your date or time settings are not set correctly, your device will not be able to connect to WhatsApp's servers. This will result in the inability to download media files.
How to set the correct date and time on Android?
Go to "Settings > System (General Management) > Date and time." Enable the toggle for "Use network-provided time (or automatic time)."
How to set the correct date and time on your iPhone?
Go to "Settings > General > Date & Time." Enable the toggle for "Set Automatically."
Check available storage on your device
This is yet another important step you should take if you are unable to download media files on WhatsApp. Check if your mobile phone has sufficient free storage space. Otherwise, files will not be able to download.
To check the available storage on Android,
go to "Settings > Storage."
To check the available storage on iPhone,
go to "Settings > General > iPhone storage."
Delete all unnecessary apps and files to restore much-needed space.
Note: Make sure your SD card is working properly. If there is enough space on the SD card, but you still cannot download any files on it, try to delete WhatsApp data from your SD card (read-only mode turned off). It could also be that your SD card is corrupted. In that case, you have to either format it or purchase a new SD card. Keep in mind that the option to format your SD card means deleting absolutely everything you stored on it.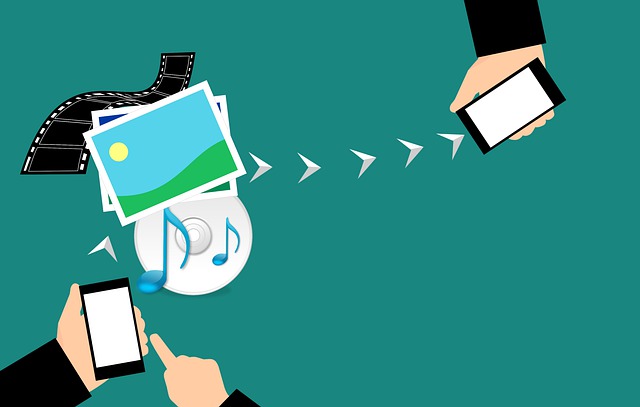 Additional Tip for Android users – Rename WhatsApp Folder
You can try to uninstall WhatsApp from your phone and install it again. Be sure to back up the data first, (Google Drive on Android or iCloud on iPhone) so you do not lose your files (and chats!).
Apart from uninstalling WhatsApp, if you are an Android user, try to rename the existing WhatsApp folder. This way, WhatsApp will create a new folder after you reinstall it.
Open any File manager app on your phone and go to Internal Storage > Android > media. Find the "com.whatsapp" folder. Touch and hold it to reveal the options and select "Rename." Change the name of the folder, install WhatsApp again, and restore your data from backup.
Additional Tips for iOS users
For most WhatsApp users, 'the images and videos not downloading' problem occurs only with mobile data. What you can do on your iPhone is the following:
go to 'Settings > WhatsApp', and simply enable the toggle next to 'Mobile Data.'
If you want media files to be downloaded automatically to your iPhone, in the WhatsApp app, do not forget to:
go to 'Settings > Chats,' and enable the toggle for 'Save to Camera Roll.'
If WhatsApp does not have access to your phone's memory or photos, you might get an error message when trying to save media files.
We hope these tips have helped you to successfully solve the issue of downloading images and videos on WhatsApp.
Make your media (videos) ready for WhatsApp
Now you can download images and videos from WhatsApp without any problems? Fantastic! How about sharing some videos yourself?
WhatsApp enables quick sharing of media files (images, videos, documents, GIFs, etc.) with individuals and with a group of people. If you want, for example, to send your own video, it is good to know a few things in advance. Otherwise, the people you sent the video to have little chance of viewing it.
Before you send your video via WhatsApp, find the specifications of videos allowed to be uploaded and sent.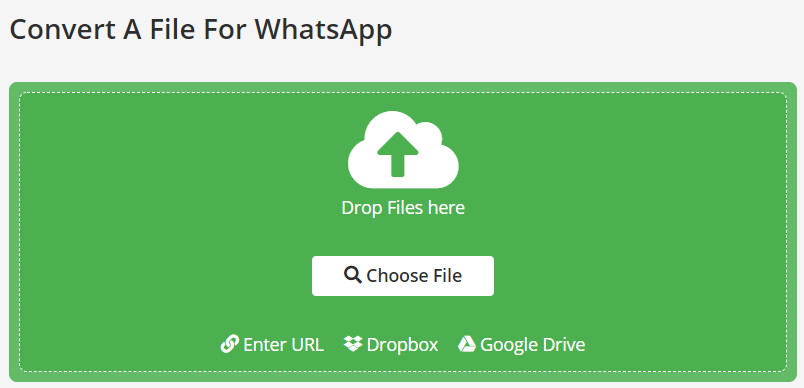 If there is a need to convert your video or optimize it, the solution is simple. Visit Online-Convert.com, and convert the video to a suitable format. Your file is automatically converted to a file format WhatsApp accepts.