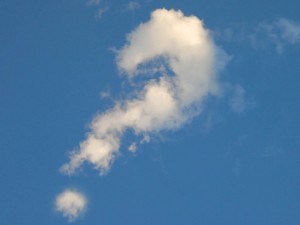 Did it ever happen to you that you downloaded a song or video clip, or someone sent you a file via email and once you want to open and view it, it doesn't work? Of course you wonder why, and after checking the file you see that you may have never heard of this kind of file before. Don't panic. The next time you encounter such an unknown file, you will be well prepared!
In this article, we will tell you how to easily handle unknown file formats, and what you can do to use them on your computer without installing any additional software.
What's the File Extension?
The first thing to do when you find a file that you can't open is to find out what file extension it has. Because once you have the extension's name, you can find out what kind of file it is and how you can open it.
Find the file in question and click on it with your right mouse button. Depending on what OS you use (Windows or Apple) a list of options will pop up. One of them should be "Properties" or something similar (also depending on the language of your computer). Once you clicked on it, a pop up window will open which lists all the properties of your file. When using Windows, you will have a point that says "File Type:". There you will find the necessary information about your file type, e.g. PDF-File (.pdf)
The file extension are the letters following the dot in the brackets. In this case, the file extension would be PDF.
What kind of File is it?
Now that you know what kind of file extension you're dealing with, it's time to find out what kind of file it is. A document, an image, or maybe a music file? Or something else entirely?
The easiest and most informative way to do so is by referring to a list of file formats where you can easily search for the one in question. Such lists not only give you information about the developers and all kinds of technical data about the file type, but also about the programs with which you can open them!
For example, you found an AIF file on your computer. Searching the list linked above, you find a listing under "Audio Files." Now you know that this file was developed by Apple, contains audio data, and can be opened by the Quicktime or Windows Media Player.
How to open/view this File?
In the best case, you can now choose the program you prefer to open the file, may it be a document file or a spreadsheet. But what if you don't have any program from the list presented installed on your computer? Instead of having to install yet another video player or Office suit program, you can easily convert your file into a format that the most popular programs can open.
Unfortunately, especially when it comes to video files, there can still be problems when you want to play a video that contains codecs that are not installed on your computer. T find more about these cases, you can read our article about video codecs and containers.