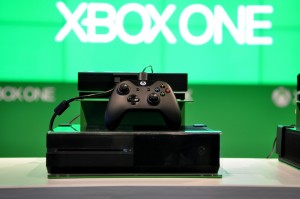 No, we will not engage in the ever going fight between console users. We do not state that the XBOX One is Better than the PS4, or vice versa. Instead, we will give all Xbox One users an interesting and informative overview of the discs, files, and streaming services that are supported by their console of choice.
Discs and Games
Contrary to the predecessor Xbox 360, the Xbox One has an in-build Blu-Ray drive, enabling the Xbox One users to watch Blu-Ray movies on their console.
Unfortunately, the Xbox One does not support Backwards Compatibility – at least not in the common way. Xbox and Xbox 360 game discs do not run on the newest generation console. However, using the Xbox Preview Program, certain games trigger the download of so-called compatible files. A list of which games are supported can be found here. You can also vote for new games to be supported here.
However, the following hard discs and games are supported by the Xbox One:
Blu-ray discs
Xbox One discs
Xbox One Downloads
Used Xbox One games
Media Files
Using the Xbox Media Player, a variety of audio and video files with different codecs can be viewed, played, and displayed on the Xbox One. The app supports these file formats:
Audio
Image
BMP
JPEG
GIF (with animation)
PNG
TIFF
Video
3GP
3GP2
ASF
AVI
H.264
M2TS
M-JPEG
MKV
MOV
MP4
WMV
While this list is rather big, there are still some formats that are not supported by the Xbox One Media Player. If you want to watch DSLR Raw image files, for example, you would have to convert them to a supported format like JPEG first. OPUS or iTunes music stored in AIFF need to be converted to MP3 or another supported audio format first. And for unsupported video files, there is still the possibility to convert them to supported video files.
Streaming Services
Streaming is the new and convenient way to watch your favorite programs. Thus, the Xbox One also supports various streaming services, especially video streaming services:
Amazon Instant Video
Crackle
Crunchyroll
Epix
ESPN
HBO Go
Hulu Plus
IGN
MLB.tv
Netflix
NHL
redbox instant
Twitch TV
Vimeo
Vudu
YouTube