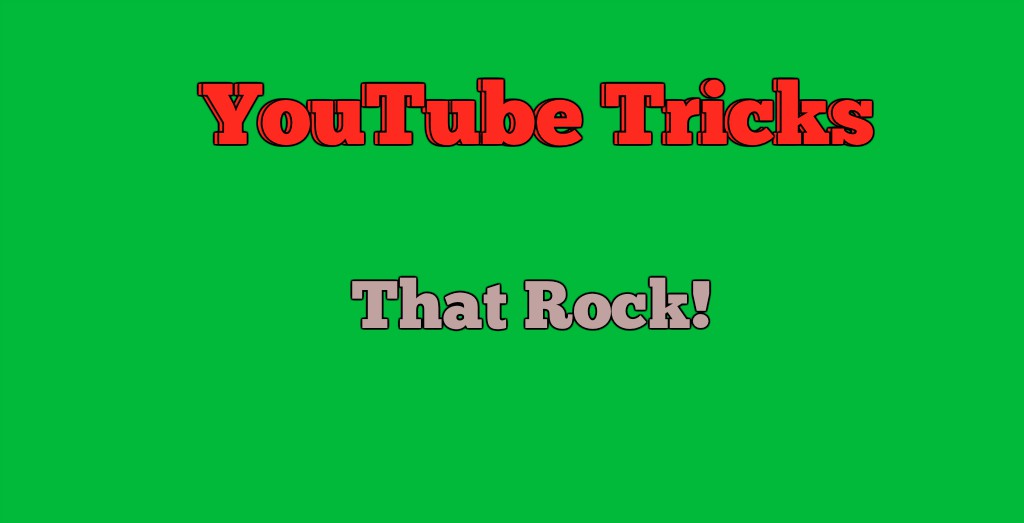 When it comes to watching videos on the internet, YouTube is the primary choice for most of us. That's because there are all kinds of videos for you to watch and enjoy on the powerhouse video site. Although there are few other alternatives to YouTube, it is still number one for various reasons. But, there are certain tips that can make your user experience on YouTube even better. These 8 awesome YouTube tricks that rock will do just that. Using these tricks will let you bypass a few obstacles, let you make tweaks and get more out of each video.
Turn A Video Into A GIF
No doubt there are some videos on YouTube that will leave you shaking your head, laughing, in shock or wanting to watch them over and over again. If you found a video and it contains a scene you like, you can make a GIF image out it. Creating an animated GIF image out of any part of a video is cool for several reasons. For one, you can share it more easily since it will be smaller. Second, you can watch it over and over without even being on the site. Whatever the reason, here's how to do so.
You may also want to take a look at How to Save a Video From Facebook Easily
Here is a YouTube video which has some really funny moments = youtube.com/watch?v=lGP1YFE5s4M
To change it to a GIF image, simply add this to the beginning of the URL =  gifyoutube.com/watch?v=lGP1YFE5s4M
This will take you to Gifs.com where you can make some edits and pick and choose the part of the video you want to make a GIF out of.
Play Videos In Slow Motion
We all seen a really amazing video on YouTube that we wished we could watch in slow motion. Luckily, there's a cool trick that lets you do just that. From your computer, hold down the spacebar as the video is playing. Doing this will make it go slower.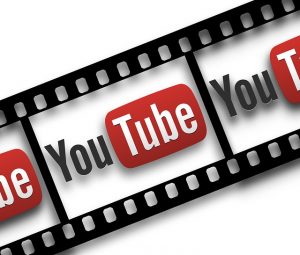 Watch Videos In HD At All Times
YouTube has a tendency of picking which format it may want you to watch their videos in. Since HD is the best one, most people choose that one. However, often times, YouTube won't offer those formats due to connection issues or other discrepancies. But you can simply unlock the HD all the time trick and bypass this.
For the video below = youtube.com/watch?v=YQHsXMglC9A
simply add "&fmt=18" to the end of the video's URL. This will get you 480×270 resolution and stereo sounds. You can also get 1280×720 resolution by adding "&fmt=22" to the end of the URL.
Bypass Any Age Restrictions
There are many videos on YouTube which have been deemed for mature viewers only. In some cases, people simply don't want to bother to sign in order to watch the videos. No matter what the reason may be, you can simply bypass the age restriction by doing the following trick.
In the video URL here = youtube.com/watch?v=H37_t55mWSk
simply delete the "watch?"
Skip Parts Of The Intro
Some videos have really long intros that you really don't want to waste time watching. If you found a video that you would like to bypass or skip a certain amount of the intro on it then doing this trick will do it. You can skip whatever amount of time you want by specifying the minutes in numbers such as "60" seconds and so on.
In the following video URL – youtube.com/watch?v=vU6_HFDm9HU we want to skip 15 seconds to get straight to the trailer. So we add the following – add start=15 to the URL and instead you will end up with this = youtube.com/watch?v=vU6_HFDm9HU&start=15
Link To A Specific Point For Playback
If you want to send a link of a video to someone and want it to start at a specific time, then you can do so easily. Simply add '#t=" to the end of the video URL. You then add the minute you want it to start at (use an m) and lastly, you add the second (use an s). So you would end up like this = youtube.com/watch?v=l8u98U37HZE#t=02m24s
You can also just add the total time of 2m24s to #t=144s
Loop The Video
If there's a certain part of a song that you love, you don't have to keep repeating it manually. You can loop a YouTube video infinitely by adding 'repeater' to the URL after Youtube. So instead of this =
youtube.com/watch?v=FF_IETJUXKE
You will have this youtuberepeater.com/watch?v=FF_IETJUXKE
This will take you to the YouTubeRepeater site where you can loop the song and keep repeating over and over again.
Don't miss reading this article on The Perfect Format To Embedded Videos On A Website
Convert The Video To Other Formats
For those videos that you want to convert to another format such as MP4, FLV, 3GP or MKV, you can do so here at OnlineConvert. Simply use our free conversion tool and choose the format you want to change the video to. You can insert the URL or  choose to upload the file. Click on the Video file converter here.
---