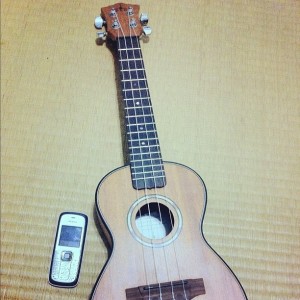 Ever since some of the top apps just disappeared, millions of users have been on the lookout for the next best thing. It depends a lot on what kind of music you like to listen to. If you are simply looking to download something from the big labels, then look up Rdio or Spotify. On the other hand, if you want to find independent and new musicians, you might want to check out Bandcamp or Soundcloud.
Here are the apps that make things a lot easier for you when it comes to finding the kind of music that you like.
Noise.Supply
This is a website powered by SoundCloud. You can find a song that you like on SoundCloud and use its URL in Noise Supply. You will hear the same song and then another one that is similar to it.
The design is really simple, the site is a product from the creators of DogeCoin and Jackson Palmer, the creator has planned on adding a bunch of features in the coming months.
Music Suggestions Ninja
The website is powered by YouTube and all you have to do is type in the name of an artist or a band and this tool will start making a playlist just for you, which will consist of Artists that the software thinks you might like.
QCast
This app is compatible with iOS, Android, and Chromecast. When you are left with the task of picking music for a social gathering, it is never easy, especially since everyone likes to hear different kinds of music. This app allows everyone at the party who has a Smartphone to add in tracks from Spotify or Google Play.
Songhop
Songhop is compatible with iOS and helps you discover the latest jams on your iPhone. It does not play the full versions of songs, just the short samples, which means it is less of a radio station and a lot like a music discovery service. You listen to several tracks and then make note of the ones you like in particular.
If you know how to use tinder, then this will be a lot easier for you, as the app makes use of the same tinder swipe system.
Spotifree
This is compatible with Windows and Mac. Spotify offers you ad supported and free version of their services. This means that you can listen to all the music you want to without any charge. Spotifree mutes spotify's volumes while there are ads playing in the back. The ads don't stop though.
When you are downloading audio files check out the ways you can you can convert the audio files into the formats you prefer.