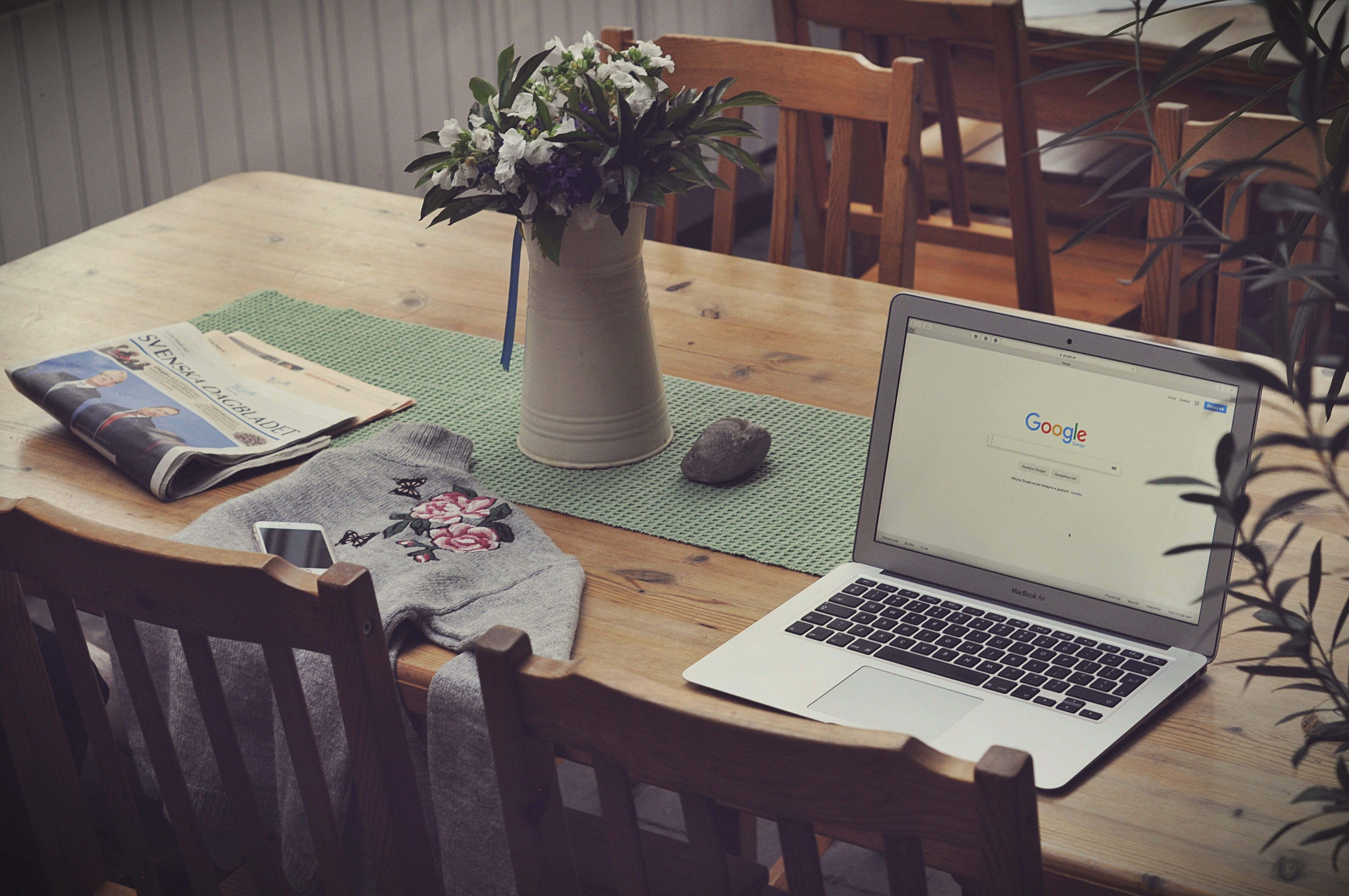 When working on the web, images have a huge impact. They are catching the eye of a potential customer or buyer and gain a lot more reach and views – and thus conversion – than simple text posts on social media.
Unfortunately, sometimes it is extremely difficult to work with images due to certain restrictions and conditions you have to follow. They differ from Facebook to Twitter, from WordPress to Tumblr, etc.
That's why we are here to help you. Find out how some issues of uploading images can be prevented!
Prevent Image Upload Errors
This article will be supported by numerous issues we ourselves have encountered when writing articles or creating images for social media. Thus, the cases below are tested and proofed by the content writer and social media team of Online Convert themselves!
 Rare(er) Image Formats
Problem: Unable to upload a certain image format
Solution: Convert to another format
There are a few image formats that are widely supported across the web. With a few exceptions, this includes JPG, PNG, and GIF. Browsers also support other formats, such as SVG, and especially Google services have a good support for WebP images. However, most platforms, forums, and sites will probably prevent you from uploading these formats, along with other popular image formats such as TIFF or EPS.
So, what can you do? You convert your image into a supported format. If you want to do this in an easy and convenient way, you can try the free image converter below.
We also have some tips if you want to upload an animated GIF to Instagram.
Image Upload Error For Supported Formats
Problem: Error for otherwise perfect image
Solution: Convert to another format

Sometimes, it, unfortunately, happens that an image that has a widely supported format like PNG still gives us an error when uploading. The image on the right shows the social media content management tool we are using. The PNG image we were trying to upload has no issue when we want to look at it or open it in other programs. For some reason, this tool refuses to upload our image.
If such an error occurs, it's possible that a simple conversion can fix the issue. What has to be noted is that it should be converted to another format, in our case, e.g., JPG. Converting it into PNG again did not solve the problem.
Image Too Large
Problem: The image is too large
Solution: Adjust image dimensions
The image to the right is from our Online Convert LinkedIn page. In order to upload an icon or cover image, you have to follow certain specifications when t comes to the dimensions of an image. This is not exclusive to LinkedIn, however. Forums usually have these restrictions for avatars and signature images, as well as other interactive websites where you can upload an image.
The solution to this is simple. Just adjust the dimensions of your image to fit the recommendations or restrictions. You don't even need an image editing program for this since many online image converters allow this simple tweaking as well. Consider the one below which shows how easy it actually is.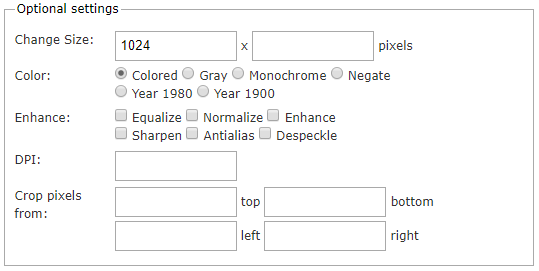 File Size Too Big
Problem: The image's file size is too big
Solution: Reduce file size in different ways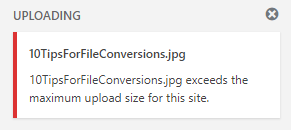 WordPress, Twitter, Facebook and many social media tools that allow you to schedule posts on different platforms have a restriction when it comes to the file size of the image you want to upload. This can become very annoying, especially since large images usually take some time to be uploaded. Waiting just to get an error message like the one on the right, taken from WordPress, is frustrating.
There is also a simple solution for this though. The file size of an image can be reduced in different ways. For many, it comes in handy to have an image editing program, but they can be handled online as well.
Change Dimension
How to change the image dimension of your picture has been explained above. Now, let's have a look how this affects the actual file size of an image. To test, we used an image by Nicolas Picard on Unsplash. The table below shows the changes and reduction with regard to file size we got.  And the result speaks for itself!

Original


Reduced Image Dimension

Dimensions: 5184×3456
Dimensions: 1024×683
File Size: 1644 kB
File Size: 77 kB

File size reduction:
1567 kB
Change File Format
Another way to reduce the file size of an image is to change the image's format. What started as a theory could easily be proved by us. Using the image above, we conducted some tests. Check out the results below. The table lists the different file formats from the largest file size to the smallest.
PNG
GIF
JPG
File Size: 11 MB
File Size: 4.1 – 9.9 MB
File Size: 1.6 MB
→ 6.9 – 1.1 MB reduction
with regard to PNG
→ 9.4 MB reduction
with regard to PNG
→ 2.5 – 8.3 MB reduction
with regard to GIF
As we can see, JPG is the image format with the smallest file size. This comes from its nature of being heavily compressed.
More on the JPG image format.
Conclusion
There are many errors and obstacles you can run into when uploading images on social media or when using them on the web in general. Hopefully, these four common problems and their solutions will help you in your online image handling as well!
---