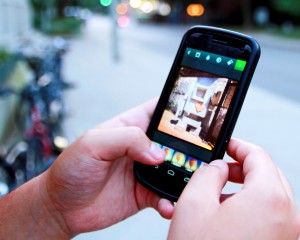 If you are looking to check out the top video convertor apps of the year, well you are in luck, since that is precisely what we have decided to review. This week we have decided to review the best video converter apps of the year, which can definitely get your media library organized in the best possible way. These video converter apps are easy to use and are definitely a step above some of the rest that are available in the market today.
You should remember that we have not made this list in any particular order and obviously some apps are better than the others. So without any further delay let's roundup the top video converter apps of the year so far:
MPEG Streamclip (Windows/OS X)
The MPEG Streamclip is an extremely powerful video editor, player and conversion tool that is compatible with both Windows and Mac. It is used mainly for transcoding, but can also be beneficial or those looking to organize their media and video. If you really want to get a video converter app that is completely free, fast, and flexible then the best choice for you out right now has to be the MPEG Streamclip. It may not be the prettiest app out there but it is effective and can also convert any type of video within a matter of seconds with no complications.
Format Factory (Window)
One of the best video conversion apps available today is Format Factory, which is also free to use and can convert any type of video on any supported format. The interface is not that great but the app offers you a whole array of conversion tools and options that you can use in order to ensure that your video is absolutely perfect. It also offers you the chance to repair any broken video or audio and is extremely beneficial, since it can convert your video in any format.
Handbrake (Windows/OS X/Linux)
Transcoding and video conversion go hand in hand and if you want to get the job done then one of the best ways to ensure that is by getting this video conversion tool. Handbrake is definitely great at converting your videos and you can also convert multiple videos from one format to another without any problems. There are a host of features that you are afforded as well and you can definitely take advantage of one of the most detail oriented and rich in options apps that is around today. One of the best aspects of Handbrake is the fact that it is free to use and is extremely efficient in getting the job done when it comes to converting videos from one format to another.
Online-Convert.com
Additionally, online conversion sites like Online-Convert.com are designed to support different mobile browsers. No matter if Opera Mini, UC Browser, or another mobile version of common web browsers, you can convert files just as easily as from the web. Plus, there is no installation of any app needed!
Finding the right video converter apps is definitely one of the most important things that you need to do, since they allow you the advantage to get your videos converted onto the right format. So if you want to find video converter apps, these are the best of the best this year.