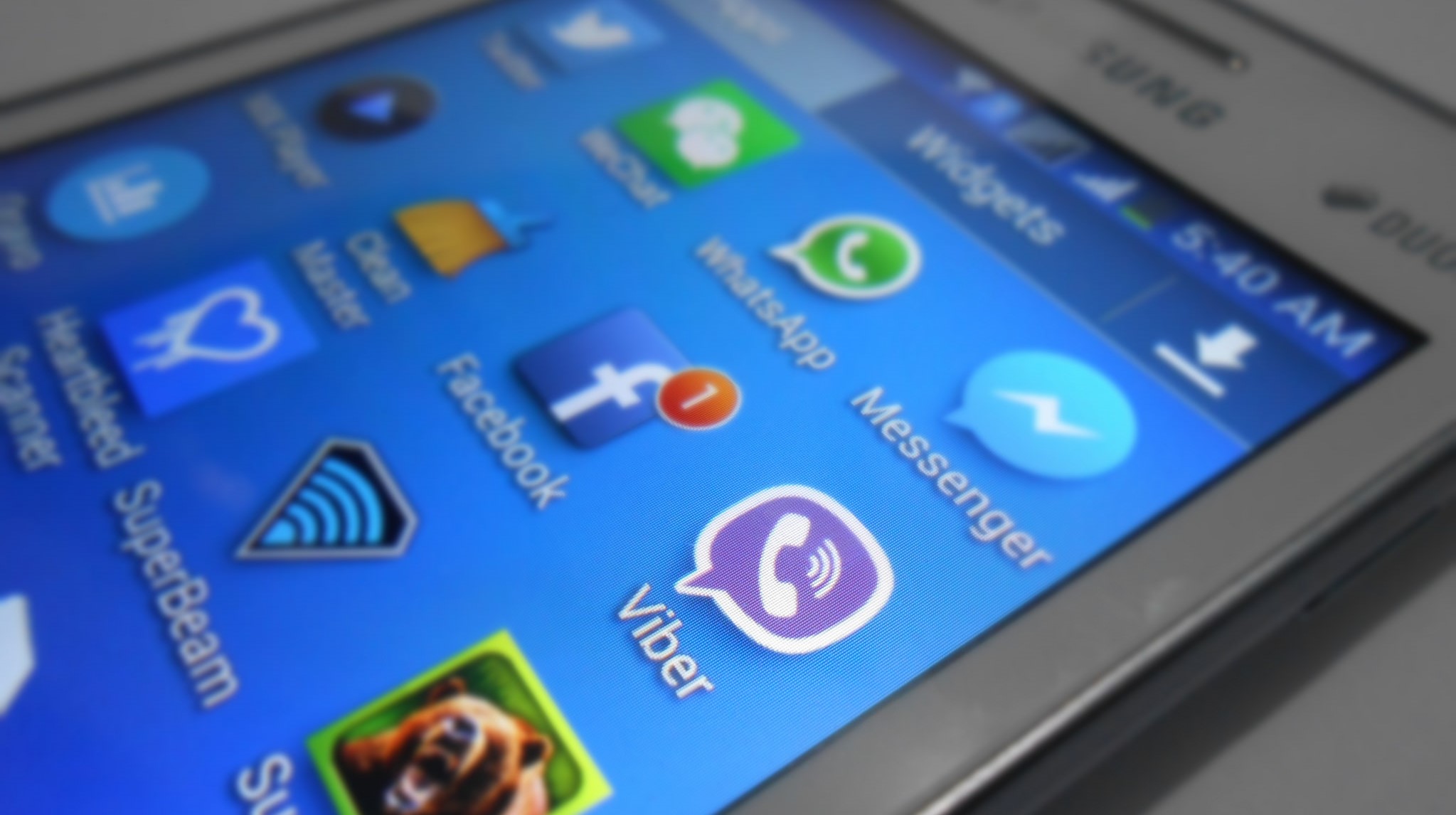 Nowadays, much of our conversation shifts away from phone calls and e-mails and towards instant messaging. Some apps are more popular than others, but that often comes at the cost of privacy. If you don't trust the hype around WhatsApp, have you considered trying Viber?
If you and your friends want to give this WhatsApp alternative a try, you can send text messages and images just like you are used to. Or, you can even send videos to one another. This is where Online-Convert.com can help you. Make sure that your videos are fit to be sent via Viber!
All you need: Convert Videos For Viber
Send Videos Via Viber
Sometimes, when you want to send a video using a messenger app, there is an error that tells you that your video cannot send it. That's where the new Viber Video Converter comes into play.
Instead of having to manually hack into all the different technical requirements like the format, bit rate, frame rate and codecs by yourself, the converter takes over this issue for you. No manual settings are needed, which makes this a much faster and easier way to get your video ready for Viber.
How To Optimize Your Video To Send Via Viber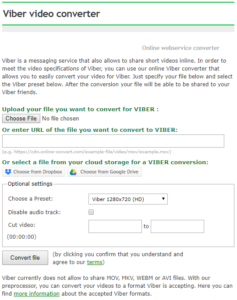 With the new webservice converters, Online-Convert.com introduced a set of converters that perfectly optimizes videos for all kinds of messaging services, social media platforms and video sharing sites. Of course, there is also a converter designated to the Viber app.
It's quick and easy, check it out:
Upload your video
It doesn't matter if you have it on your phone or hard drive, a cloud storage, or even just as a link
Set the optional settings as needed
This is not necessary for the basic conversion though
Click on "Convert file"
These three steps above are all you need to get your video optimized. Just download the video and send it to all your friends.
What About The Optional Settings?
Basically, you can get your video ready to send via Viber in just two steps. The optional settings are, as the name suggests, optional. They are not needed but they can provide some great video editing options for your video.
Presets
What's a preset? Basically, they are easy settings that change multiple parameters of your video at once. Below, we created a table that shows which presets are available for Viber conversion.
| | |
| --- | --- |
| Quality | Screen Resolution |
| Full HD | 1920×1080 |
| HD | 1280×720 |
| | 854×480 |
| | 640×360 |
Remove Audio
By default, your video will, of course, have the audio track present as well. IN case you want to permanently mute it though, you can check the according box to remove the audio.
This might be quite practical if your video works without sound as well. Some of your friends might not have their phone on mute and this will spare them from accidentally letting everyone around them know what you sent them.
Cut Video
Your video clip is too long? Or you don't want to send and share the whole thing? No, you do not need another program, you can cut your video right in the Viber converter.
Use the following format to set both the start and end time of your video: HH:MM:SS
---
Other Articles You Might Be Interested In
Why use Viber?