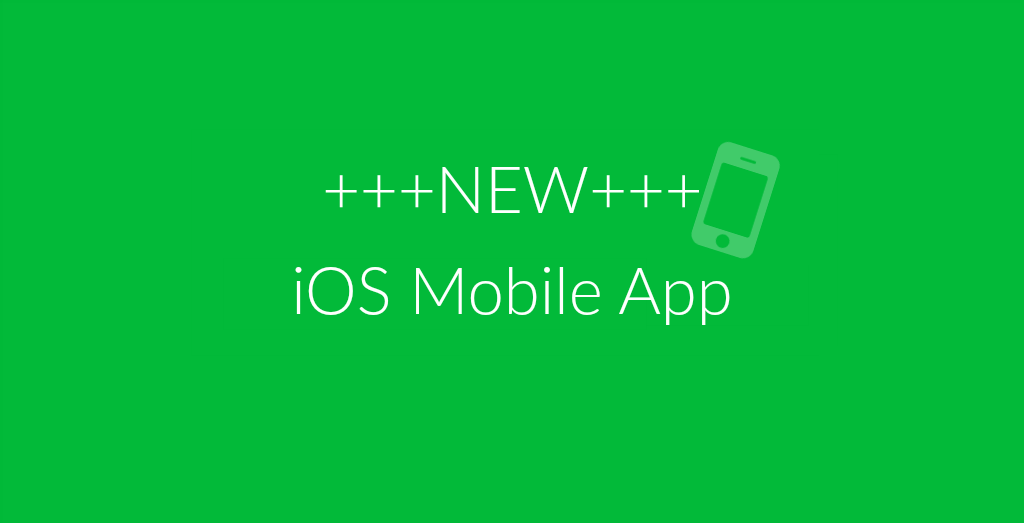 Our life is getting more and more mobile. Thus, it's important that all kinds of things are able to be done while you are on the road. This counts for file conversion as well. Online-Convert.com has always put the focus on making the online service available for mobile devices as well. Yet, there was room for improvement. First, we released our Android mobile app, and now, we can present the Online-Convert
File Conversion App
for iOS
In this article, you will find all information about our brand new iOS app, how to use it, how you can convert files and what else it has in store for you!
File Conversion Mobile Ap
The iOS app provides you with the same features you already know from the Online-Convert.com website:
200+ input files are supported
Convert them into the most popular files from different categories
Cross-conversion like from video to audio or video to presentation
Intuitive and easy handling
Stable & reliable servers and performance
Conversions with a high success rate
Now, it's time to have a closer look at the app.
The App
After downloading the mobile app from the iTunes App Store, you can find it in your phone menu. You will recognize it by the distinct green Online-Convert.com icon.
The welcome screen that will appear once you open the app for the first time – or after you cleared your conversion history – already provides you with a lot of information. Furthermore, you are presented with a list of all converters available.
The menu will open when swiping right, not only from the home screen but from anywhere in the app. It provides you with links to the Home screen, FAQ or the share the app page.
After starting your conversion or several conversions, they will be displayed on this page as well, grouped by their status:
in progress
drafted
completed
Uploading the file you want to convert is as easy as it is intuitive. Simply tap on the according button on the bottom of the screen. There are several ways to upload a file: uploading it from the device, using a QR code, taking a picture, recording an audio or video file or provide an URL. Afterward, select the format you want to convert your file to. This can still be changed as long as the conversation didn't start. Plus, you can choose different conversion options like OCR for documents, codecs for videos, and more. After everything is set, click on the "Start the Conversion" button.
Your upload might take a little while, depending on the file's size. You can always choose to "Convert in background" and revisit the app and conversion later. The conversion will be processed as long as you have a working internet connection. After disconnecting from the net, your conversion, of course, continues without you having to check it.
Unfortunately, on iOS devices, you are not allowed to directly download files from a third-party app like Online-Convert. Thus, you will have to rely on other apps to save your converted files. Cloud storage like GoogleDrive and Dropbox are a good option for this. Furthermore, you can share your file on other apps such as social media platforms (Facebook, Twitter, Instagram, etc.), messengers (Telegram, WhatsApp, Facebook Messenger, Skype, etc.), image sharing apps (Tumblr, Imgur, etc.) and more.
After saving your file, you can immediately delete it again from our servers. If not, your file is automatically deleted after 10 downloads/shares or 24 hours, whichever comes first.
Comparison To The website
Let us also have a look at the differences between the iOS app and the Online-Convert.com online service you can access using the website.
Note:
We are steadily improving our app and thus will add new features in the future, such as purchasing premium plans, uploading from cloud storage and more.
Website
iOS App
Availability
All common browsers

iOS 9.0 or later
compatible with iPhone, iPad & iPod touch

Internet Connection Needed
Yes
Yes
Input

Local file
URL
Cloud: GDrive & Dropbox

Local file
QRCode
Take picture
Record: video & audio

Output

Download
Send via e-mail
Save to cloud

Save to installed cloud
Share to installed apps

File Upload Limit
Free: 100 MB, Paid: up to 2 GB
100 MB
Feedback
We constantly strive to make our online file conversion app better for our users. In order to do so, we need your feedback!
What do you like about the app? What can be improved? Which features would you like to see? How can we make file conversion even easier for you?
Let us know – on social media or via e-mail.
---
Get the App at the iTunes App Store
Want to get in touch with us? Hit us up on our social media channels!