Spotify is one of the largest and most popular music streaming service providers. At the moment, it has over 433 million monthly active users, including 188 million paying subscribers. It is the place to be when it comes to music streaming. Although Spotify has an extensive music library, sometimes it just does not contain the songs you are looking for. But do not worry. There is a solution! Are you interested in finding out how to upload music to Spotify?
In this article, we will show you how to get your favorite songs imported to your music library and how to upload music to Spotify as an artist.
Uploading Music to Spotify
Let's start with the fact that you can not upload music to Spotify yourself. Yes, you read that correctly. The only way to upload the music to Spotify, or any other music streaming platform, is to use a music distributor. In other words, you will need an intermediary between the streaming services and your music. By already having approved distributors, the streaming services control the submissions, get the required data, audio files, and make sure everything is in the right format.
However, there is one good piece of news! You can upload music to Spotify locally! It is possible to import your audio files and play them in Spotify's desktop app. Or in its mobile app for Android and iOS devices if you are a premium subscriber.
How to Upload Local Files to Spotify
First, you have to be a Spotify premium subscriber. It is important to note that the local files sync process can be done from the desktop to all other devices only. This means you will have to use the Spotify desktop app on Windows or Mac.
Follow these simple steps:
Install the Spotify desktop app. Make sure you are logged into your account.
Find and open "Settings" in the menu bar of the app (or click on Spotify > Preferences). A pop-up window will appear.
Scroll down until you see the "Local Files" section.
Enable the "Show Local Files" option. On the left side, under Your Library, Local Files will appear. Click on it and you will see audio files from your computer listed.
Once you have turned on the 'Local Files' preferences, under 'Local Files' click on "Add a source".
Add tracks from your local folder. Your songs will now appear in your Spotify music library.
You can store all your local music in one folder, and then add it to the Spotify library. Audio files in the folder must be in MP3, MP4, or M4A format.
PRO-TIP: If necessary, convert your audio files to Spotify-supported formats in high quality with a free online audio converter. Upload the audio file or provide a link to an external file to start the conversion. Optionally, change further settings to meet your needs. Click on the 'START' button and your file will be automatically converted and downloaded!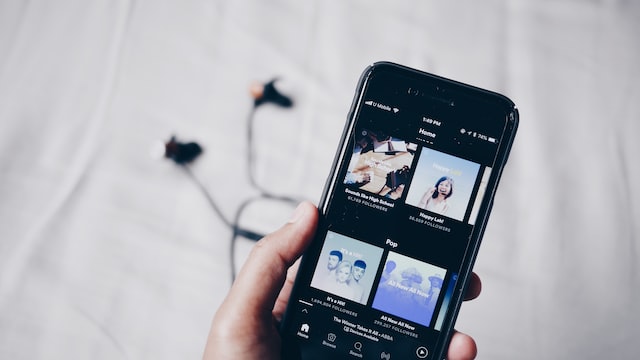 How to Download Local Spotify Music for Offline Listening on Other Devices
You are also able to transfer your local music to other mobile devices signed into the same Spotify account. To be able to listen to it, you must download it first.
Here is how to do it:
Create a playlist. Select the songs that you want to add to the playlist (right-click on one of the songs and then click "Add to playlist"). Click on "New List" and name it.
Start Spotify on your other device. Make sure you are on the same local network as the machine where the music is stored.
If you are on an iOS device, go to Settings, and scroll down to the Local Files section. Tap the 'Enable sync from desktop' button.
Among the playlists, you should see the Playlist containing the local files.
Click on the playlist you would like to download and tap the download icon (downward-facing arrow).
When it is downloaded, the arrow will turn green.
How To Upload Music To Spotify As An Artist
Since Spotify does not offer an option to upload your music directly, it has to be done through a digital music distributor of your choosing. Distributors handle music licensing, and distribution. They pay you the royalties generated by your songs on the platforms for streaming your music (singles, EPs, or albums).
Most distributors charge a fee or commission, so make sure you do your research before choosing the right one. If you want to go and upload your music, here you can find the list of the best music distributors suggested on Spotify.
The two most important things you need to have when you want to upload music to Spotify are:
CD or Single Cover Art
The Music
NOTE:
For cover art, the preferred aspect ratio is 1:1. All images should be RGB encoded using 24 bits per pixel. Accepted formats in order of preference are TIFF, PNG, or JPEG. Images should be delivered in the highest resolution available, in a format using lossless encoding. The minimum dimension in either width or height of a cover art image asset is 640px.
Accepted audio formats are the Free Lossless Audio Codec (FLAC) or Waveform Audio File Format (WAV). Audio shall be 16-bit or 24-bit 2-channel with a 44.1kHz or higher sample rate.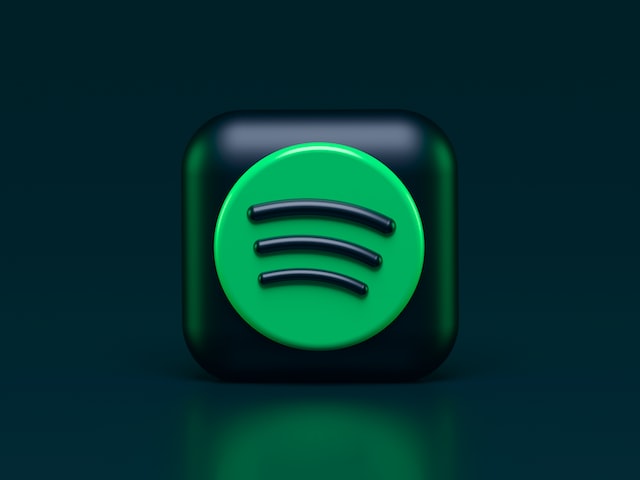 Getting Access to Spotify for Artists
Spotify for Artists lets you: See your audience stats, promote your music and manage your artist profile. All you have to do is claim your profile on Spotify for Artists:
Go to artists.spotify.com.
At the top right corner, click on GET ACCESS.
From here, you can search for your artist profile or copy and paste your artist URL to claim.
Once your request is accepted, your profile will get the verified checkmark. You will have access to your dashboard of music and audience data.
TIP: After you complete the process with your distributor, you can log in to your Spotify for Artists Dashboard. In the section 'Upcoming music' you can check and see if your song is on the upcoming list. All that remains is to wait for your music to be published on Spotify and become available to the listeners.
Keep in mind:
Your request gets manually reviewed, so it might take a few days to get access. You will need to verify via the artist's social channels.
There is a web browser version at artists.spotify.com and a Spotify for Artists app on iOS and Android.
Conclusion
Uploading songs to a popular streaming platform is something that all musicians should do since streaming is the most modern way to listen to music. Spotify provides unlimited access to millions of songs to all subscribers who pay a monthly fee. By paying a subscription, the user gets the right to listen to all the tracks available on Spotify through all his devices.
One of the great Spotify Premium features is the ability to upload your local files to the music library and download songs for offline listening. Just make sure they are in the correct audio format when you upload them!