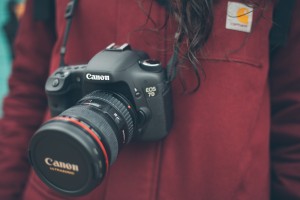 As a photographer, you are used to working with images in a so-called raw format. But even non-photographers may stumble upon Raw camera images—and have difficulties opening them. Most picture viewers are unable to open such camera raw images, making it impossible to view, print, or edit them.
But what are camera raw images even? Which cameras produce them? And what are they good for?
Online-Convert has the answers to these questions!
What Is A Camera Raw Image?
Camera raw images got their name because they are not processed and contain the "raw" data of the image as it is captured by the image sensor of a digital camera. Some image scanners can produce such raw files as well. The best way to understand what a raw image is is to think of the negatives in photography. These digital negatives can not be used directly, but they contain all information needed to create the image.
In addition to the image information, other information is stored in the raw files as well. Metadata captured by the camera sensor is stored within the raw image as well. This includes color profile, exposure, date, author information, and more.
Many digital cameras are able to take images in not only the common JPG format, but in a raw format as well—and they differ from model to model. Following, we have a little list with some of the better known camera raw files:
Canon
Nikon
Sony
Panasonic
Other

DNG (Adobe Raw)
ERF (Epson)
ORF (Olympus)
PTX (Pentax)
Advantages
As mentioned before, raw images are not as easily handled as common raster images. Special image editing software like Photoshop or specific raw image viewers are needed to open, view and edit the camera raw images. Yet, these raw formats still have various advantages over JPG and its brothers.
Raw image files contain many more shades of color than JPG files, and the quality of the images is noticeably higher as well thanks to the lossless compression of image data.
When it comes to editing, raw images provide many more parameters to adjust as are possible with other image files. When manipulating a raw image, e.g. in Photoshop, the information is stored in a separate file. Thus, the original raw image is not altered even when changes with regard to white balance, hue, saturation or others is applied.
Drawbacks
However, no matter how versatile raw images may be when it comes to quality or editing parameters, there are some drawbacks when compared to other image formats.
Raw images are significantly bigger when it comes to the file size since they store a lot more information than a simple JPG image. They are not ready to use and require further editing and manipulation before they can be properly used or shared.
Furthermore, they are not widely supported and differ from camera to camera. Thus, not many people are able to open a camera raw image and struggle with getting to see the contents. Photoshop is not a free program. To use it properly, you have to purchase the license. But how else are you supposed to open a raw image then?
Convert Camera Raw Images
Image conversion software and their online variants are able to convert raw image data into JPG, TIFF, or other image formats that are ready for use and can be opened by all image viewing applications—no matter if on your computer, smartphone, tablet or other device!
On Online-Convert.com you can convert camera raw images to JPG with just a few clicks. Raw images from Nikon, Canon, Sony or other cameras are supported by the converter and you do not have to download any program or viewer to your computer to view the photos.