The days of relying on your Wii gaming system just to play games are over. Clearly, the Wii is really great at video games and that makes sense since it was primarily designed to allow a great gaming experience.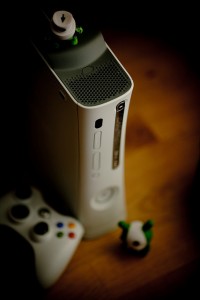 Then we learned the Wii could help you get healthy and get in shape with things like Wii fitness. But then we learned that Wii could actually play movies, and it opened up a whole new world. However, there is a little caveat to that. You need to learn how to convert video to Wii formats before you can actually play those movies.
Clearly, the Wii makers had their eye on the bigger picture when they developed the system because of the number of non-gaming activities it can handle. However, it's also clear that a system designed for gaming might have a few challenges to work through before you can use the system for those other activities, like watching a movie.
The issue is that the Wii system does not recognize the standard formats used for videos. However, this is an easy problem to solve. You just need to learn to convert video to Wii formats to make this happen, and it is very easy.
It may seem odd that you can do things like stream movies from Netflix on your Wii, but you can't play videos that you already own. That is because when you stream a movie from Netflix, it knows what kind of video format they need to send to your system to allow it to be seen. When you're trying to play your own movies or videos, you only have the video format that you have.
Knowing how to convert video to Wii comes in very handy if you have your own videos that you want to show on your television. This could be a video you made of your favorite television shows, video from your son's last birthday party or video you took of your daughter's last basketball game. You have to convert video to Wii before those can be viewed on the television through your Wii.
How to Convert Video to Wii Formats
The first step to convert video to Wii is to find a great online video converter. Then you simply need to tell the converter tool which file you want to convert. This is typically done by simply using the option on the video converter to browse your computer files.
The next step to convert video to Wii is to tell the converter that you want the file converted to one of the Wii formats. This is usually done through a drop down box showing you the possible video format options.
The converter tool will provide you with a link to download your converted file. If you convert video to Wii, you will need to take one more step OUTSIDE of the converter tool.
You need to copy the converted file to an SD card. Your Wii should have a slot for the SD card and you just select the "Photo Channel" option. Your newly converted video should appear as an option and you should be ready to go.
Note: If you need to convert movies, you should be aware that the Wii is more likely to have glitches if the files are very large. If you convert video to the Wii format, you should break up the converted file into smaller chunks that are shorter than 20 minutes when you put it on the SD card.