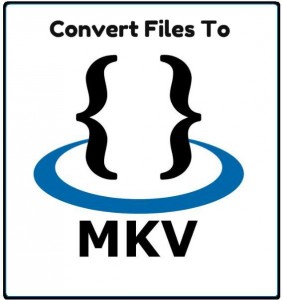 Videos are everywhere you look these days. One the reasons behind this is the recent increase in usage of cellular phones and other devices which can record. Still, there are some video formats which come with restrictions and cannot be played, shared or watched on certain devices. For this reason we will show you how to convert video files to MKV easily and for free in a few steps.
What Is MKV Format?
MKV files are also known as video files in Matroska format. Since the MKV file format is so flexible, easy to use and open standard, it has become the preferred file extension for high definition video Online. MKV files are not a video compression or an audio format. They are files which are actually multimedia container formats that can incorporate video, audio and subtitles into an individual file.
The word Matroska is Russian in origin referring to the famous Russian Matryoshka nesting dolls. However, the word is now synonymous with MKV as this is what most people immediately associate it with. Matroska is just like MP4 or AVI formats which are also open multimedia free formats. They are not covered by patents or restrictive licenses and financial hurdles. This is why many videos are not able to play in certain computers or devices due to restrictions. Once a file has been converted to MKV, it is enabled to carry similar kinds of multi-stream content such as Blu-ray or DVD discs. For that reason, among others, MKV is such a popular format to convert your files to.
Just in case you are interested, find out How to Convert Video for Android Phones
How To Convert To MKV?
We have already established why converting to MKV format is a great option. Unfortunately, there are many users out there who think that in order to convert their video files to MKV, they have to buy expensive software or download a program to do so. That is not the case. You can convert all of your videos or any other types of files easily and for free right here on Online Convert. Best of all, you do not need to download or purchase any software or program whatsoever to do so. For anyone looking to convert their videos to the MKV extension, here are some easy steps to follow.
First step is to go to our Free Online File Converter page here and then choose our Video Converter tool. (See Image 1)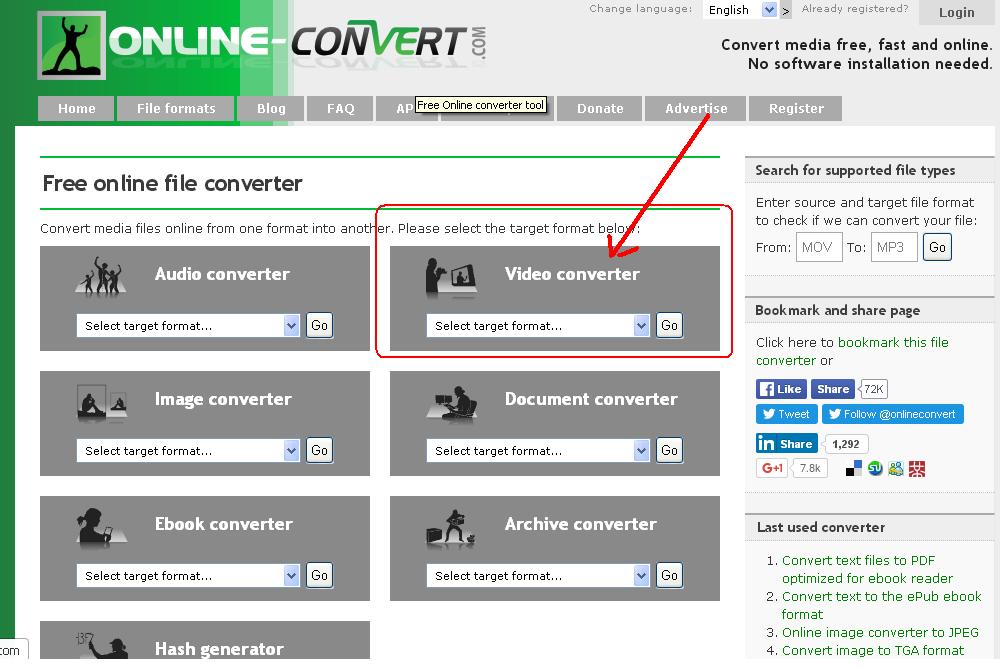 From the video converter tool, choose the file format you want to convert to (MKV) and then click on the "Choose File" button and upload the video you want to have converted. You can also enter an URL to the file you want to convert as well. (See Image 2)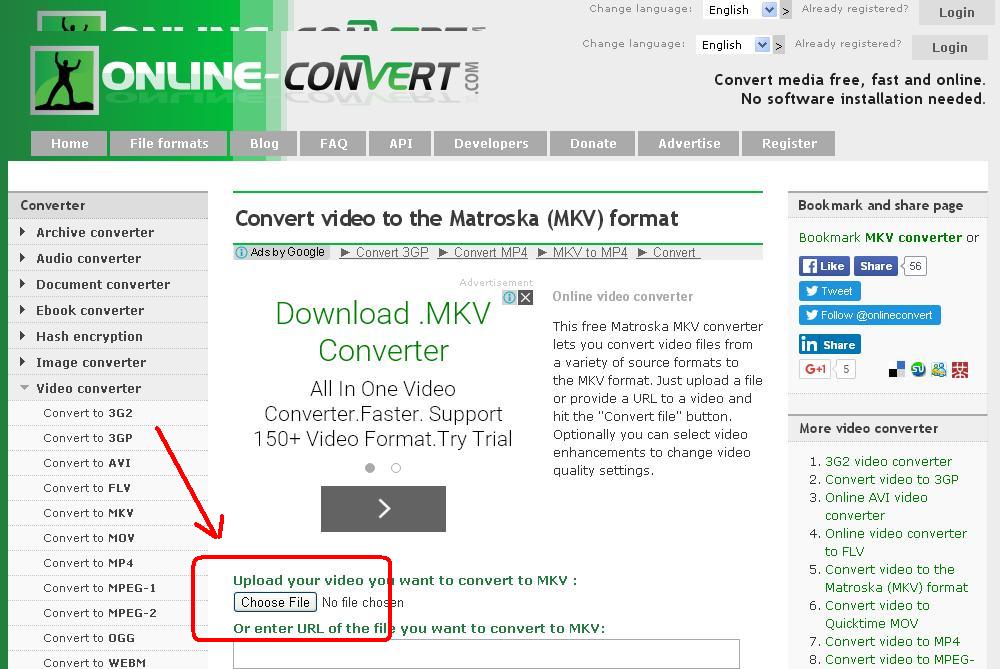 For those looking for more options such as changing the screen size, frame rate and so on, the options are visible right under the "Choose File" button. With these options you are able to make other adjustments to your video before it is finally converted.
Take a look at the Top Video Converter Apps Of The Year
Once the video or URL has been entered, you simply hit the "Convert File" button and wait until your file is converted. Depending on your connection speed and the size of the video, your file should be converted quickly and easily.
Keep in mind that there are also numerous other file formats to which you can also easily convert your video, images or any other files you may have as well on Online Convert.