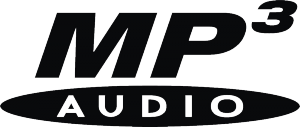 If there is one file format which is universally recognized or widely used more than any other, it is MP3. Of course JPG is also very popular worldwide as well. Still, as far as audio files are concerned, MP3's are the way to go. The fact is that the mp3 format has changed the music industry altogether in many ways. Combined with the internet, mp3 files allow people all over the world to share them. But just how do mp3 files and compression work?
All About MP3's
Before we delve into how mp3 files and compression works, we must first explain what an mp3 file is. Before the mp3 file format came along, there were only a few options for listening to music or sharing it. Most of us got our music from radio stations, records, cassette tapes and so on. As far as being able to share music though, CD's were the way it was mostly done. For the most part, everyone had to listen, rip and share music via the compact disc (CD) format. The problem with CD's though, is that one of them stores about 10 million bytes (megabytes) of data. That is per minute on a the compact disc. This means  that a 3-minute song from a CD, would require an astounding 30 megabytes of data. When it comes to file size, it is huge and explains how mp3's changed that for the better. Since mp3's can compress a song and still retain more than half of the CD quality, the differences are huge. That same 30-megabyte 3-minute file, is reduced to a mere 3 megabytes in an mp3 format. So in essence, an mp3 is just a large file compressed into a very smaller one. This enables digital transmission and storage.
Don't miss reading about The Differences Between Lossless And Lossy Compression
The Compression Process
MP3 file compression allowed users all over the world to more easily obtain and share music easier and faster. A 3-minute CD song that would have normally taken a person at least 2 hours to download before, can now be done in seconds due to compression and mp3 files. That stat is based on 56k dial-up modem of course. Still, a CD-quality song can now be compressed by a factor of 10 to 14 because of an mp3 file. This means that a song of about 32-megabytes on a CD, is compressed to only 3 MB in mp3 format. Of course, depending on the format compression you use, will largely determine exactly how much song quality is lost. Nevertheless, it is quite clear that without mp3 files, downloading, uploading and sharing songs would be completely different. Perhaps, in many places of the world, even impossible due to lack of high internet speeds.
Not All MP3's Are Created Equal
Since mp3 uses algorithms that remove certain details to compress the files, the sound quality may not always be great. The fact is that not all mp3's are created (or compressed) equally. Some people, in an attempt to make the files as small as possible lose a lot of the original sound quality. This is called the lossy format. However, there are now many programs, software and websites which allow you to change and convert the format of your files better than before. Our Convert audio to MP3 here at Online Convert, is a prime example. In this page, you can easily upload or enter the URL of any file you want to convert to an mp3 format. In addition, you also have many options to change such as audio bitrate and sampling rate. Best of all, you can do it for free and in a few simple steps.
You may also want to read How To Find The Best Audio Conversion Tool
Clearly, the mp3 file format is one of the best things to happen to music lovers, artists and the entire music industry. Any invention which make things easier and better for all of us to use and enjoy, are always a good thing.