Does anyone remember "back in the day" when you could only hear your favorite songs at home or from the radio if you happened to be listening when your song was played?  Those days are long gone.  In today's online world, you can take your entire music collection with you where ever you go.  However, in order for this to be as cool as you want it to be, you have to pick the right system to keep all your music.  We're going to compare the two most popular cloud music storage options – iTunes Match and Amazon Cloud Player to help you make the right choice for you.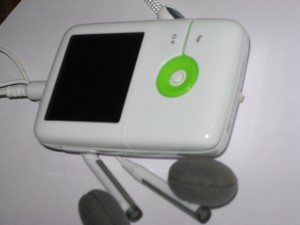 Both of these cloud music storage services allow you to store and stream your music, which is the ultimate goal.  However, there are clear differences between the two that you should consider before making a decision. In some instances, when you go through the process of getting all your music on the same platform, you will have to convert some of your music to a different type of audio file format.  If you go through this process once, you definitely don't want to have to do it again.
Audio File Formats
The type of audio files that are supported by each system are shown below:
iTunes Match: MP3, AIFF, WAV, MPEG-4, AAC
Amazon Cloud Player: MP3, AAC, WMA (Windows only), OGG, WAV, ALAC (Mac only), AIFF and FLAC.
If you plan to use music files that are FLAC, OGG or WMA, you will need to convert them to a different type of file first.  Neither iTunes or the Amazon music service have the ability to handle those files.
Differences Between Cloud Music Storage Options
The first difference between these two cloud music storage services is that iTunes only has one type of service available while Amazon has a free version of their cloud player and a paid version.
The free Amazon version allows you to add 250 songs (that you didn't purchase from Amazon).  If your music needs are minimal and you only want a few of your favorite songs or CDs available when you're away from home, this is a good choice. However, if this limit is too low, you will need to move to one of the paid options.
Another difference between these cloud music storage systems relates to organizing your music library.  Amazon's cloud player doesn't help with that.  However, if you have music on multiple devices and would like your music player to have the ability to consolidate those, remove duplicates and keep a synced version available on each device, iTunes is your best bet.
Since the Amazon cloud music storage system is web based, it means your music is available on any device that has a web browser.  It also works with both Android and iOS so if you have multiple devices, or plan to share the account with others who have different devices, this works well.
On iTunes, you can only access your music where the iTunes platform resides, or on an iOS device, but that nowhere else.
One big thing to keep in mind is that while these are two of the best options available for cloud music storage, you are basically only renting them.  If you don't continue to pay the yearly fee (if you're using the paid version of Amazon), you will lose access.