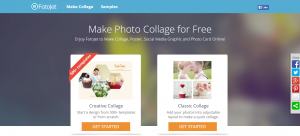 In July we have presented you the best free photo collage makers on the web. Today, we want to give you a little update. The reason for this is a big update one of the collage makers we presented has introduced that improves the handling as well as the possibilities to create photo cards, picture collages, and more!
Make Your Own Photo Collage And More!
To get started with the new and improved photo collage maker on FotoJet.com, choose the "creative Collage" maker on the left. It will immediately bring you to a more improved interface where you can choose your collage, photo card, or post style right away.
The most prominent new feature you see here is the possibility to not only create Facebook covers, but covers and banners for YouTube, Twitter, and Google+, as well as different social media posts for Pinterest, Instagram, and more.
Furthermore, you can create your own comic or magazine cover as well.
Start Editing—For Real!
Once you chose a category, you will find more templates available for your enjoyment as well as two blank templates (a landscape and a portray one). The blank ones are for the free spirits that want to create their design from scratch, but the already available layouts gained some improvements as well. To illustrate this, check out the wedding invitation we have created the last time (left), and the wedding thank you card we created with the newly available options (right):
Last time, we have stated that it's a pity that the icons, patterns, and symbols can not be altered and that the text areas are rather rigid. This has been changed with the new improvements! As you can see, we were able to change the picture sizes, move the label and change it's color, as well as move and enlarge the text areas. This offers a lot more freedom to re-arrange the collages and make them look even prettier for your purpose.
If you start your collage from scratch, it's easy to drag and drop your images onto the blank canvas, change the size, and arrange them the way you want them to. With a double click, you can crop and adjust the image within the shape as well. The addition of different clip arts like banners, speech bubbles, icons, and texts enables you to decorate the collage according to the occasion. Of course, changing the background to either solid color or a pattern, as well as the possibility to add different styles of text are given. The only thing missing here, in our eyes, would be the possibility to add own images as clip art, and edit the texts to form arches or other forms.
However, with these options, FotoJet took another step forward to stand out as an online photo collage maker, adding new features and possibilities for the user to let the creative juices flow more freely. Look at this Halloween collage we created completely from scratch: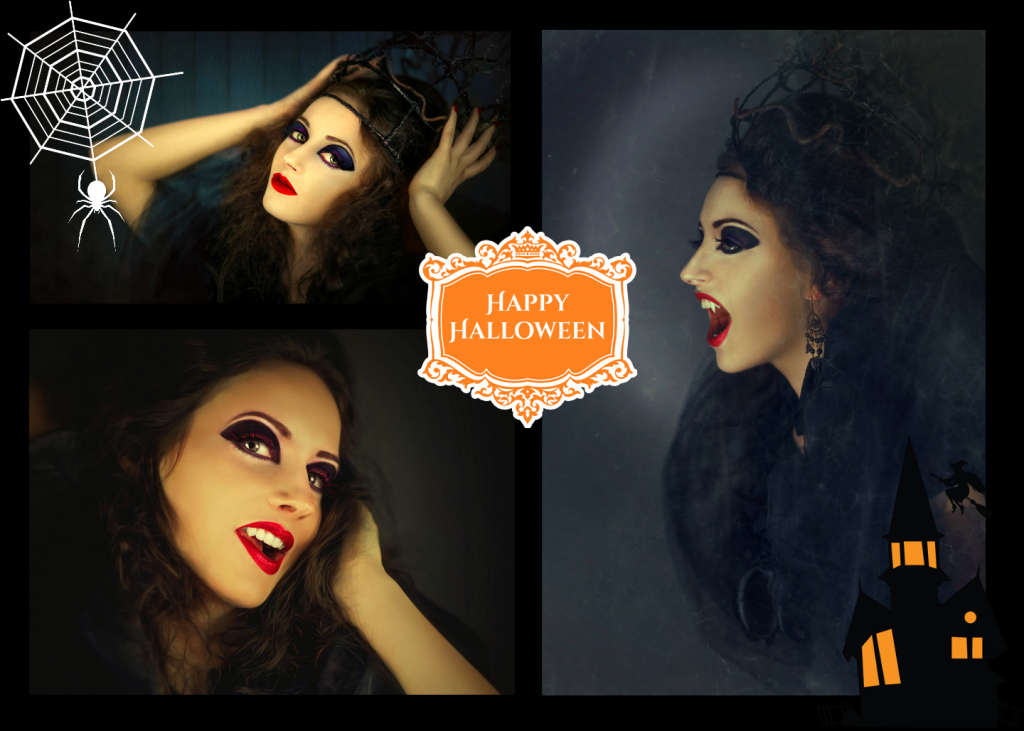 The only downside we still detect is that, even though you are able to create Pinterest and Instagram or Facebook images, you are still only able to share them on Facebook and no other Social Media network. Also, if you want to store your image in any other format than JPEG and PNG (e.g. WebP or TIFF), you would have to convert the collage.
Wedding Thank You card images from Scott Webb.
Halloween images from RondellMelling.