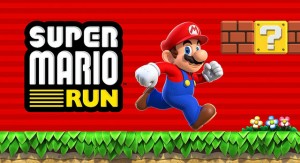 There is a new game in the world of apps called Super Mario Run. It is taking the app world by storm and causing many to download it. However, Super Mario Run is only available for iOS and Android users are being lured by imitation versions. Android mobile owners should avoid the Super Mario Run Android scam going on with impersonating versions now available on Google Play.
Just like Pokemon Go became an instant app hit, so has Super Mario Run. Launched in July, the new Super Mario Run app instantly had over 900,000 downloads within 24 hours. The problem is that as more and more people began to download the game, the word began to spread. Pretty soon Android users started to look for the Super Mario Android version to download on Google Play. Unsuspecting Mario fans began to fall for several fake versions floating around on Google Play claiming to be from Super Mario Run.
The Popular Game Causes Chaos
Nintendo and Super Mario have had a legion of followers for decades. The popularity goes back years when video games and consoles were at their early stages. Before long, the Super Mario series was a huge success for Nintendo. That popularity seems to have carried over with those fans as the Super Mario Run app has garnished more than 3 million downloads thus far. This is all happened in a matter of 2 days as the game was released on December 15th.
You may also want to check out these 7 Tips For Gaining Space On Your Android Phone
Android Users Beware
The problem for unsuspecting Android users is that Nintendo has made Super Mario Run exclusively available for iOS at this time. They have not made an Android version as of yet. But that has not stopped a bunch of different scammers from trying to cash in on unknowing Super Mario fans using the Android platform. The scammers are taking advantage of the Super Mario Run frenzy and getting Android users to download fake versions of the game.
The versions have names such as "Super Plumber Run" and "Super Mario Jumper". Once you install Super Mario Jumper, they promise people that the real Super Mario Run will then be installed after. However, there is no version from Nintendo for Android until next year. Everything else being offered is not legit or from Nintendo.
Comfort For Android Users
Many Nintendo and Super Mario fans using Android may feel spurned or neglected by the game giant not offering a version on Android. Still, there is some comfort for Android users. For one, as we stated earlier, the an Android version of Super Mario Run should be available sometime next year. Secondly, while Super Mario Run on iOS is free to try, it is very expensive to unlock or buy.
The unlocked version cost a whopping $9.99 to purchase. That may not sound like much to some. However, when it comes to mobile games, it is very expensive when compared to others. Yet Nintendo is a big brand with a lot of followers and loyal customers. The same goes for Super Mario which may explain why Nintendo feel fans will have no problem paying the $9.99 to unlock the game.
Don't miss these Ten Must Have Android Apps For 2016
Options For Android Super Mario Run Fans


For now, Android users should avoid any Super Mario Run versions they see on Google Play. Unless it is directly coming from Nintendo – and that won't happen until 2017 – then they should avoid them. Trying out these fake apps can lead to your account being hacked or who knows what. If you feel you must play Super Mario Run, then borrow an iPhone from a friend. You can also take out your old Nintendo console and play the Original Super Mario. Other than that, the only thing left for Android users who are Super Mario Run fans, is to patiently wait.