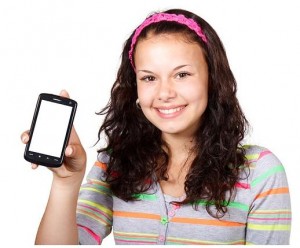 With so many new phones being sold on the market, chances are that you will want to purchase a new one and replace it. Or it could be that you may want to upgrade based on a deal offered by a carrier. Other people at times just choose to donate their old phones. No matter what the reason may be, there are some very important factors to consider.
Below are 8 things you should do before selling or donating your phone. While some of these steps may vary depending on whether or not you have an Android or iPhone, the end results are the same. Keep in mind that you can and should use these same tips if you have a tablet you may be thinking of selling or giving away to someone. 




Remove Your Wireless Carrier Account
The first thing you should make sure that you do before you go and sell or donate your mobile phone to someone is to remove your old wireless carrier account. It is imperative that you deactivate your device from the wireless carrier list you been using. If you don't, then the person you sell the device to can easily use the info to make calls or charge data. On the other hand, depending on the carrier, the new owner may not be able to activate it either. Lastly, you may end up having to pay extra cash  later on for this line not being deactivated.
You should also read about How Video Converters Can Help Users Of Old/Cheaper Phones
Backup Your Data
One of the great things about the Android OS and iPhone apps is the ability to back your old data to your new phone easily. Not too long ago, most of us had to do this back-up manually which took a long time. Now, you can simply sync your contacts and other info quickly. If you have an Android account, then you can save all of your info with your Google account. For those that want to do a more complete back-up, then there are apps or software that help you do even more. iOS users can easily back up their apps and data using their iPhone's iTunes software.
Take Your Sim With You
A lot of people who sell or donate their phones often forget to remove their sim cards. Your sim cards store a lot of information on them including your contacts. Some sim cards even store sms and text messages on them. Be sure to take your sim card out before handing the phone over to someone else. You don't want your personal contacts or other info on the hands of someone else.
Remove Your MicroSD Cards
For those that have Android phones, they will most likely have micro SD cards on them. Be sure to remove it and take it out of your phone. Especially if you have videos, photos and personal data on it. Too many people forget to take them out since they are hidden. If you don't need the micro SD card or want to sell the phone with it, then make sure to format it before doing so.
Backup Your Videos And Photos
Unlike Google accounts such as calendar, contacts and email, your photos and videos may need to be backed up differently. You can choose to use a Cloud account or do so manually to your computer or laptop. For the cloud option, you can use programs such as Flickr, Dropbox, Google Photo or Microsoft OneDrive. You can use Wi-Fi to back up all of your photos and videos on your old phone. Once they are there, you can connect and add them to your new phone later.
Back Up Call And Text Logs
There are some people who have thousands of text messages or calls on their old phones they may not want to part with. In the event that you don't want to give these up, you can back them up. There are apps to help you backup your SMS messages. For call logs, you can do the same depending on your carrier since some like AT&T and Verizon offer them.
Disable Security Locks & Passwords
Most of us have security patterns or passwords on our mobile phones to help us protect them. These security measures help to keep prying eyes away from our personal information. However, if you do have any of these patterns or security codes on them, others won't be able to access the phone without them. Make sure you disable all security locks patterns and passwords on your old phone to allow the next owner to set their own.
Wipe Your Data
After you have already backed up all of your data, photos, videos and text logs, your next and final step is to wipe it away. All phones, whether they are Android or iPhone, let you perform a factory reset. Apart from removing all of your apps, it also allows you to remove all of your private and personal information from the phone. Things such as email accounts, personal credit cards or banking info and everything else, will be wiped and erased.
Here are 11 Tips To Extend Your Cell Phone's Battery Life
Keep in mind, that some instances of data remaining on phones even after factory reset has been done, has been reported. While it is very rare, it can still happen. After you have done the factory reset, be sure to check your phone thoroughly. Make sure that email accounts, passwords, photos and videos are completely gone. After you have checked and made certain the phone is completely cleaned, the only thing left is to say goodbye to it