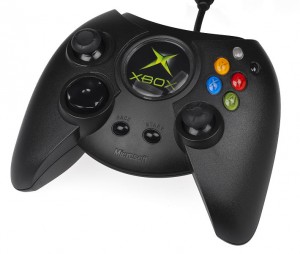 For those looking for programs or websites which offer X-Box file converter free & easy then Online-Convert.com has all the tools you need. With so many file formats available these days it is often hard to find the right kind of file to play on your gaming consoles. This is true whether you have a mobile device, tablet or an Xbox or another kind of game console.  
No Software Needed
Many people think that in order for them to be able to convert their files to play on their gaming consoles they need to buy expensive software being offered on the Internet. Still, others resort to downloading bloated programs which you have to install on your computer or devices in order to convert the files. The bad part about most of these programs that they offer for free is that they are usually filled with either PUP ( unwanted adware, spyware) or a virus. In other cases, they contain a Trojan virus which can steal your personal information and even hijack your computer, tablet or device. Yet the truth is that none of these are true when it comes to converting files for your consoles. Thankfully, on our website you do not need to do any of those things. You simply need to upload your file to our site and Online-Convert will do the rest for you. Best of all, our site has one of the highest ratings for safety and security.
Read more here for other Files Supported By Xbox One.
Can you play mp4, MVK, DivX Files on Xbox 360?
One of the questions most Xbox One or Xbox 360 users have is "Can you play mp4, DivX or MVK files on the console?" According to Microsoft's support pages, the answer varies. This is because Mp4 files are inclined to have different video codecs. In many instances these codecs may not be compatible with the gaming console. Unlike Mp4 files, MVK and DivX files need to be converted completely in order to be used or played on the Xbox. This is because Microsoft has very rigid and strict requirements when it comes to the input formats it allows on their Xbox consoles. Nevertheless, once these files are converted properly all the stringent requirements are obsolete.
Online Convert Makes it Easy
The Xbox 360 console supports many file formats from the MPEG-4 file extensions such as m4v, mp4v, mp4, mov, avi and a few others. Containers like MPEG-4, Quicktime and other video profiles can also be played on the gaming consoles. So what if you have a file which is not supported by your Xbox? Most people used to think that they had to either delete the files, give up on using them, buy an expensive file conversion software or simply buy the game or video in the proper format. However, thanks to sites such as Online-Convert.com that is no longer the case. You can now easily get those files converted into the proper format and begin using them right away.
Quick File Conversion
If you have files such as MKV which cannot be played on the Xbox console then simply follow our easy to use guides. You can choose the files that you are trying to convert on our dashboard. These include Audio, video, documents, images and several others. Once there, you pick the targeted format you wish to convert the file to and then let our website do the rest. Once the file has been converted, your new file in the format you chose will be begin to automatically download and you are done.
Our Xbox file converter tools are the safest and easiest way to convert those files you may have thought you would never be able to use. Take advantage of these tools and let the games begin, or continue!