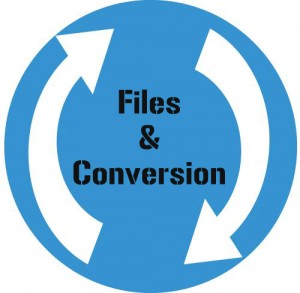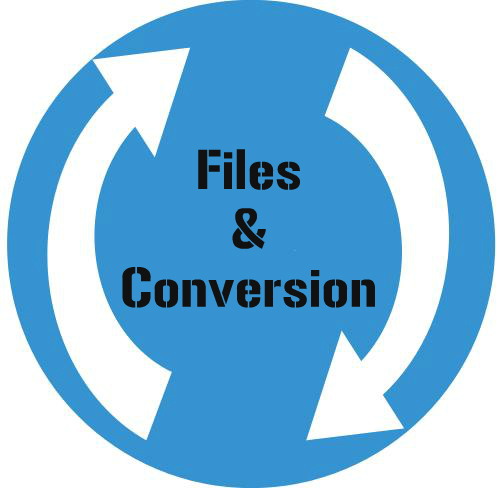 Recently, there have been some well known businessmen in the digital & Internet industry who have said files are dead. However, we, and many others believe that is not the case. For this reason, we have put together this article showing why people will always need files & conversion in their digital and Internet world.
Don't Believe The Dead Files Hype
For many years now, numerous technologists, commentators and websites have been predicting the death of the file hierarchy as we know it. One of these people is Fred Wilson, an American businessman, venture capitalist and frequent Blogger. Fred Wilson is also the co-founder of Union Square Ventures. This is a New York City-based venture capital firm which has numerous investments in Web 2.0 companies and others as well. Fred and others argue about the availability users now have with programs such as Google Drive, Dropbox and many other icloud based services found online these days. To them, these programs represent a new way for people to save their data or make use of their digital media. The same folks also mention the rise of Netflix, YouTube, HBOgo and Spotify as the new reason why files will be obsolete soon.  However, we beg to differ on the strength of the vast rise in electronic devices which greatly need file conversion tools and software alone. There are also the many computers, laptops and other apparatus who need files and conversion to function properly.
Check out how to easily Convert Your Blog Article To PDF For A Greater Reach
Why Files Are Not Dead?
Imagine recording a video with either your cellular phone, tablet or any other device. These videos are normally recorded in MOV format (iPhone, iPad) or 3gp or mp4 on Android devices. Other cameras such as Canon, Panasonic or numerous different brands record on different formats. The one thing that remains the same however, is the huge size which these files end up being saved once they are recorded. Now imagine trying to upload or share the same video with someone? It will not only take a really long time to do so, but also the person receiving it will have to spend a long time downloading it as well. Furthermore, the other recipient may not even be able to play the video on his or her device if they are not compatible. One prime example would be an Android user sending a video to a person who uses an iPhone.  Also, Websites like Facebook and other social media favorites have a limit on the size of the videos users can upload to their sites. For these reasons alone we would always need file conversion.
Of course we would still have to go over other file formats and their need for conversion as well. Ebooks, audio, documents and images files require us to consider about them as well. How can you listen to audio files on one device if it's not in the format your current device only allows? From MP3, MP4, WAV, OPUS, OGG, AAC, and many others audio formats, the choices and reasons for conversion are too numerous to count.
You may also want to read Are You Converting Your Audio Files? Learn The Difference Between Lossy and Lossless
Thank Goodness For File Conversion Websites
So now that we have imagined what it would be like not being able to easily convert your files, no matter what format it is, we are thankful that we can. Sites like Online Convert offer all kinds of easy to use conversion tools for free. This means that you can easily change that video's size you recorded or even the resolution and other criteria. You can also use our Hash conversion tools for more security and the image converter tool to share your photos. In either case, no matter what you hear, files are here to stay; and so are sites like Online Convert.