Are you looking for a new Windows 11 photo editor to help remove errors and deliver high-quality pictures? You have probably heard of popular programs such as GIF, Photoshop, or Lightroom. But in this article, we will reveal a few other reliable options worthy of your attention. You can master using any of them in no time. We will also mention several online photo editors you can use on other operating systems. So let's go and see which are the best image editors for Windows out there!
Here are the best image editors for Windows 11
PhotoWorks
If you want a simple yet powerful image editing program in Windows 11 that does not require basic knowledge of photo post-production – PhotoWorks is just that and much more. This software with built-in artificial intelligence contains all the essential tools for editing and enhancing your photos. In addition, most of these features are automatic, or you can apply them with quick commands.
Professional tools that are easy to apply include the use of curves, and 3D LUTs, as well as displaying different color tones. This software also has handy tools for portrait retouching and body shaping.
If you want to beautify your photos, PhotoWorks has a diverse collection of filters, effects, frames, and stickers to help decorate your photos. Photography lovers will also appreciate the batch processing mode that allows you to edit dozens of images and the possibility of adding watermarks. PhotoWorks runs smoothly on Windows 11, 10, 8, and even older versions. It is quite affordable compared to the competition. If you want to try the functionality of this program first, you can do so within the free trial period.
Fotor
Fotor is an incredibly powerful online photo editor available as a free application for your desktop. It has cloud-based storage, so you can edit your images whenever it suits you and work on them across multiple platforms. The interface of this Windows 11 photo editor is simple, and the whole process of using the editor is straightforward.
In addition to a photo editing package with basic features, the program offers a portrait retoucher, photo effects, the ability to change backgrounds, a collage maker, and various decorative elements. Among available tools, you will find a brand kit, a PNG maker, and even an NFT creator.
If you want to save time creating social media posts, use the program's prebuilt templates and attractive graphic design ideas. Or complete your publications with Fotor's easy-to-use content creation tools. This free editor will, without a doubt, enhance the look of your photos.
Affinity Photo
Affinity Photo is an excellent photo editing platform. It is compatible with Windows, Mac OS, and iOS. This popular photo editor is considered to be one of the best Adobe Photoshop alternatives. The main differences are that Affinity focuses primarily on photography and does not have a 3D editor.
It uses both CMYK and RGB editing. Among its features, you will find powerful retouch tools (for cloning, cleaning, and removing unnecessary objects) and a set of full-color correction tools. It includes many advanced features like HDR tone mapping and powerful color separation. Affinity Photo also allows RAW image processing, drawing, panorama stitching, 360-degree photo editing, and batch processing.
Some may complain about its slightly confusing interface and that it does not have presets you can call up with one click. Even though this photo editing software is not as robust as Photoshop, it is still the perfect alternative for professional photographers as it offers good value for money.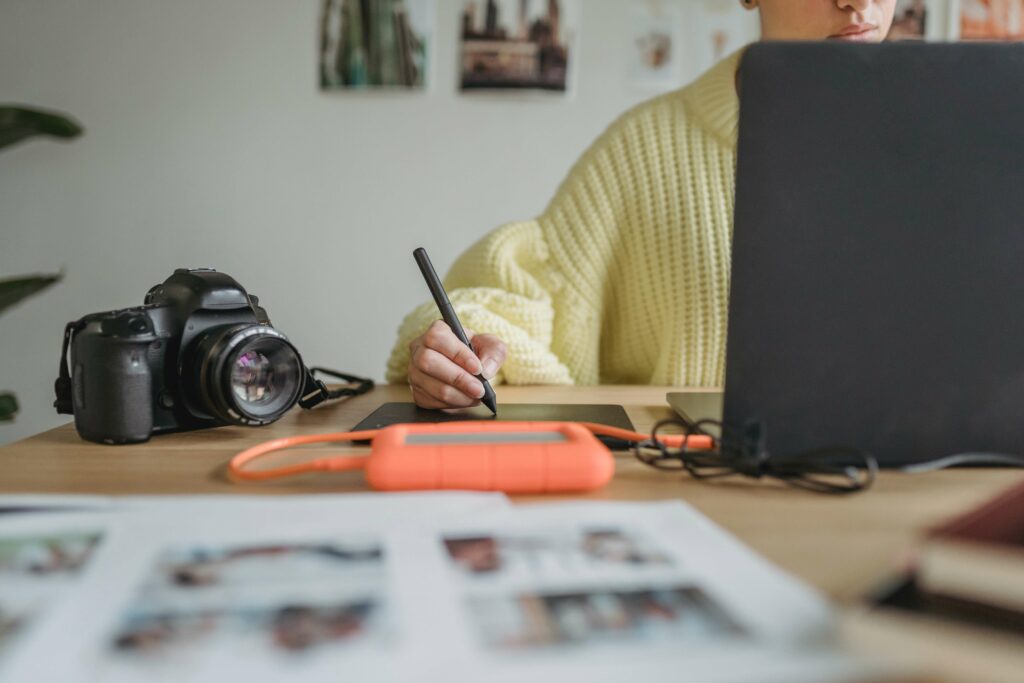 Canva
Do you want instant improvement in the graphic design department and to create professional-looking photos? Use Canva. Canva is a powerful, free web-based editor available in any browser. It has a desktop application you can install on your Windows 11 PC. It is actually one of the most popular online image editors in the Windows 11 interface, which works on a freemium model.
Canvas's simple interface and searchable elements make it an all-in-one solution for all types of users. Although this cross-platform photo editor is intended for business purposes (such as creating ads, social media posts, videos, presentations, documents and more), it has all the tools you need to polish up your image before sharing it with others. You can use the editor to improve your image – remove the background, fix brightness, contrast, saturation, and exposure, and edit its size, shape, angle, and resolution.
An endless collection of free creative elements is at your disposal to decorate your images and publications. Are you short on time or running out of ideas? Canva will help you to make your content faster. Choose from a collection of over 10,000 prebuilt templates. You can get the basic package of Canva completely free. But if you want more artistic freedom, we suggest purchasing one of Canva's affordable plans, Canva Pro and Canva Teams.
PicMonkey
If you spend a lot of time creating content for social media, give this online image editor a chance. It is available for online use as a website and through a mobile app for Android and iOS systems.
In addition to editing your photos, such as cropping, rotating, adding various image filters and retouching portraits, PicMonkey will help you create impressive social media posts and advertisements.
It has a great photo collage tool to create beautiful posters and greeting cards with your images and a variety of templates with graphic design ideas. This online photo editor supports all necessary image formats for posting on various social media platforms. Many features of PicMonkey are available within the basic plan. To access advanced features, you must purchase a Pro or Business subscription.
Pixlr
Pixlr is another powerful photo editing software for Windows 11 that works on multiple platforms. It has a mobile, desktop, and online version. All versions come free and offer endless possibilities: basic editing features, photo overlay, background removal, filters, numerous effects, and photo collage templates. In addition, the editor has a simple and customizable interface, supports masks and layers, allows easy input of images from social networks, and offers a convenient overview of the editing history.
Overall, Pixlr is quite similar to Adobe Photoshop in terms of functionality and interface. If you want to do simple editing with the photos on your device, the basic free version of Pixlr is enough to meet your demands. There are two free versions, Pixlr X and Pixlr E, and both have many great features. But if you have to edit the photos professionally, then the Pro version is a better option. Choose from affordable subscription plans, Pixlr Premium, and Pixlr Creative Pack.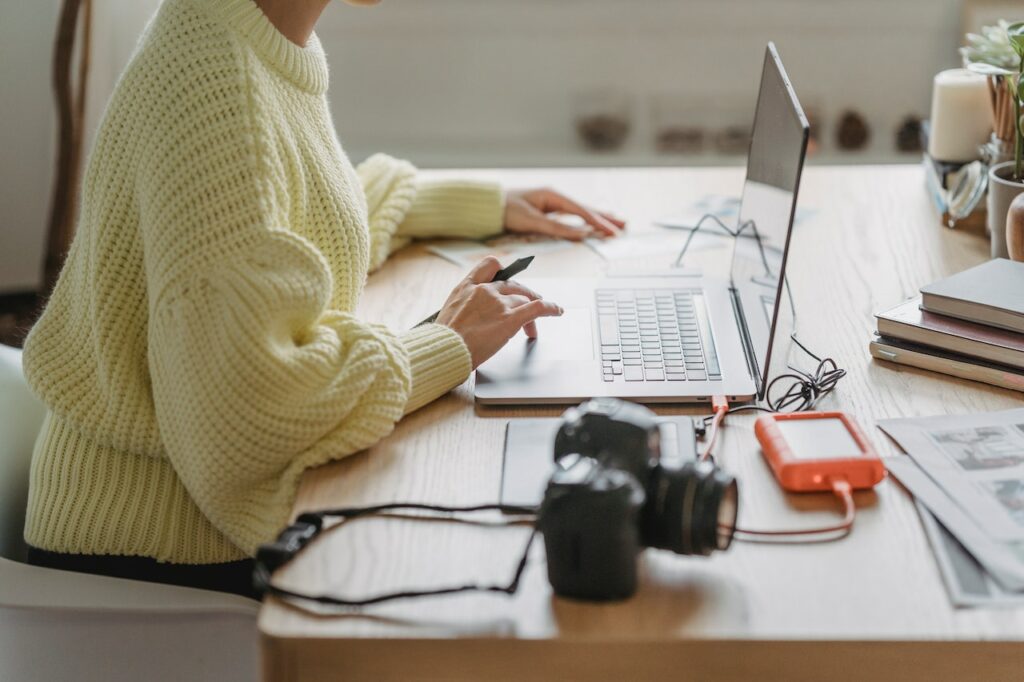 Img2Go
Img2Go.com is an online image editor that allows you to edit image files and photos in many different ways. With this image editing suite, you can add filters, stickers, text, other images, watermarks. Crop, mirror, rotate, resize images, and much more.
Choose from different advanced options to improve the quality of the image, change the color, deskew a slightly crooked image. Create a black-and-white vector graphic from a raster image. Add rounded corners to the image that stay transparent when saving as an image format that supports transparency (PNG or GIF). You can even colorize your old black and white images!
Apart from editing, you can also convert different files to the most common and widely supported image formats. A free account will give you access to all its features (with limited use), and opting for a premium plan will grant you unlimited access. By utilizing the premium features, you can use reliable Img2Go tools as a business solution for you and your team.
All in all, Img2Go is a highly versatile, easy-to-use, and free photo editing online tool. Edit your images whenever you want using Windows, Mac or Linux, or on the go from your smart phone or tablet, just by using your browser. You do not even need to bookmark it since it has a Chrome Extension!
Conclusion
Many top-rated photo editors are readily available online, but with a few guidelines, it is much easier to choose the right one and put it to the test.
We showcased some of the best image editors for Windows 11 and indicated a range of tools fitted to various purposes. They all offer a set of easy functions and a robust toolset. Most of them are beginner friendly and available through your browser. Including the aforementioned Img2Go, which is exclusively an online image editor.
Among the best image editors for Windows 11 from our list, which one is an excellent fit for your demands? It's time to try them out!